The British Chamber of Commerce in China is proud to be hosting the 2018 edition of the British Business Awards. We're excited that in the 10th year of the award, this celebration of British business will be held in Beijing in November. The British Business Awards celebrate innovation, enterprise and the endeavour of British companies in China of all sizes and across all sectors.
2018 Award Categories:
British Company of the Year Award
Best Chinese Investor to the UK Award
Education Institutional Partnership of the Year Award
Innovation Award
Sustainable Business Award
Belt and Road Award
Inspiring Women Award
Entrepreneur of The Year Award
改革开放 – 40 Years of Opening Up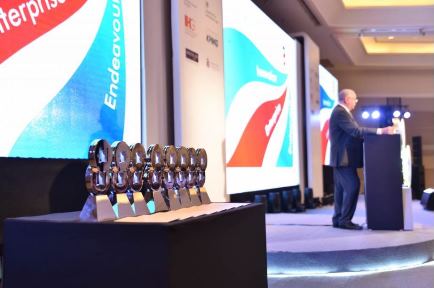 Sponsorship Opportunities:
The British Chamber of Commerce is currently seeking sponsorship for each of the awards mentioned above. With participating sponsors having the option to name an award, this is a chance to have your brand associated with the premier awards ceremony for British companies in China. Please see the full details of sponsorship packages below.
British Business Awards 2018 Individual Awards Sponsorship Brief
British Business Awards 2018 Gala Dinner Sponsorship Brief
For all sponsorship enquiries, please contact steven.lynch@cbbc.org.cn.