Dear British Chamber of Commerce in China members,
We are all facing significant levels of uncertainty during this new stage of dynamic covid management. Unfortunately one of the consequences is that we have had to cancel our Christmas activities planned for the community in the run up to Christmas. I am very sorry that it may be some time before we can enjoy festive celebrations together.
You all have many questions on the approach and implementation of the latest covid controls. While we do not have many answers, please be assured that we at the British Chamber are doing our absolute best to voice your questions and concerns, support British businesses and the community here in China.
We fully understand the challenges that policy-makers face in managing COVID-19 in China. We are encouraged that the measures are now being refined in an attempt to reduce social and economic disruption in China as well as reduce barriers to travel into China. The announcement of the new 20 COVID Measures is a positive step, potentially, towards finding a new balance in covid management, helping to reduce some of the significant challenges that businesses have faced in China most recently. However, we are concerned that measures are being implemented inconsistently and without adequate preparation or communication. Many of you are saying this has served to exacerbate rather than to ease disruption. We hear anxiety and concern across the British community in Beijing.
The British Chamber has submitted extensive comments and suggestions to the Chinese authorities and we have also called for a meeting to discuss how these new 20 COVID-19 measures can be implemented for the best possible success of the dynamic zero covid policy.
We will do our absolute best to communicate updates in a timely manner and support the community. If you have any suggestions how best we can support please get in contact. Consular enquiries should be directed to the British Embassy via telephone (+86 (0) 10 5192 4000) or via their 
online contact form.
All the best,
Julian MacCormac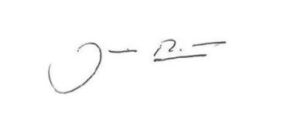 Chair
British Chamber of Commerce in China