Introducing exclusive corporate health insurance programs for British Chamber of Commerce in China by Runxin Insurance Broker:
Runxin insurance broker is a nationwide China insurance broker established in 2009 with a strong focus on medical insurance and employee benefits present in Guangzhou, Beijing and Shanghai. Outside of Mainland China, we have set up a cooperation with the Abacare Group Limited, an international insurance brokerage company with presence in Hong Kong and South East Asia and supported by a team of 100 people coming from over 20 countries. We provide medical, life and property & casualty insurance solutions for local citizens as well as expatriates.
We are proud to present you with the support of the British Chamber of Commerce in China two new exclusive medical insurance corporate plans, tailor-made to cover all the medical needs a company in China will want to give their employees.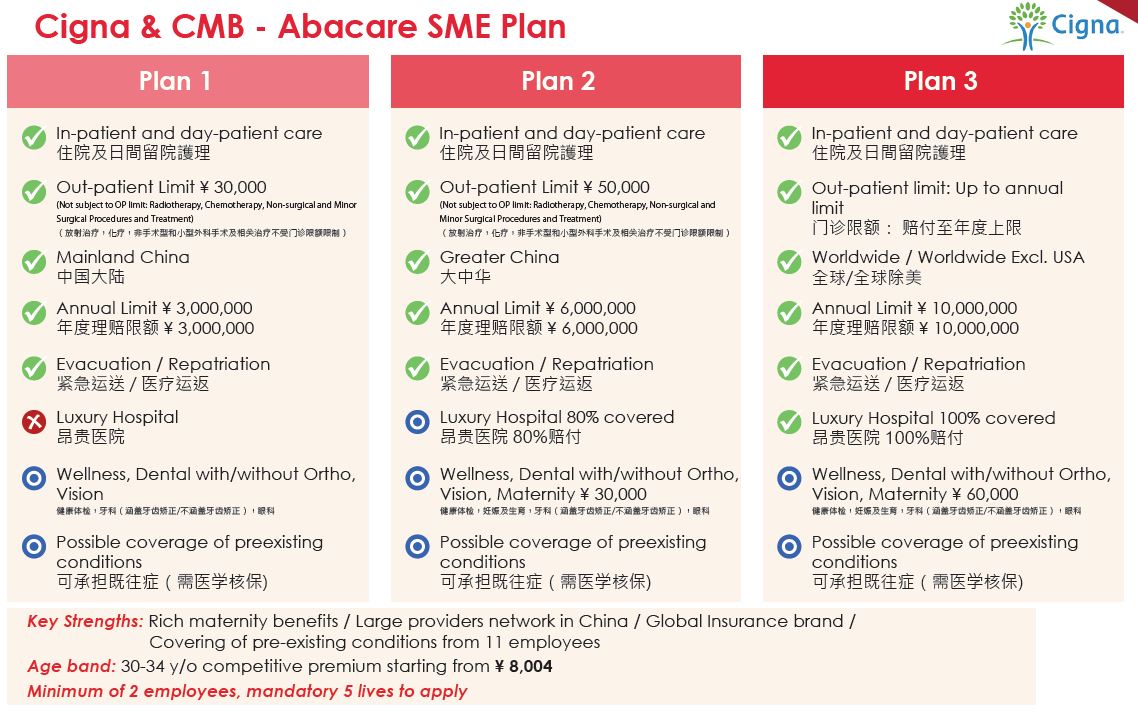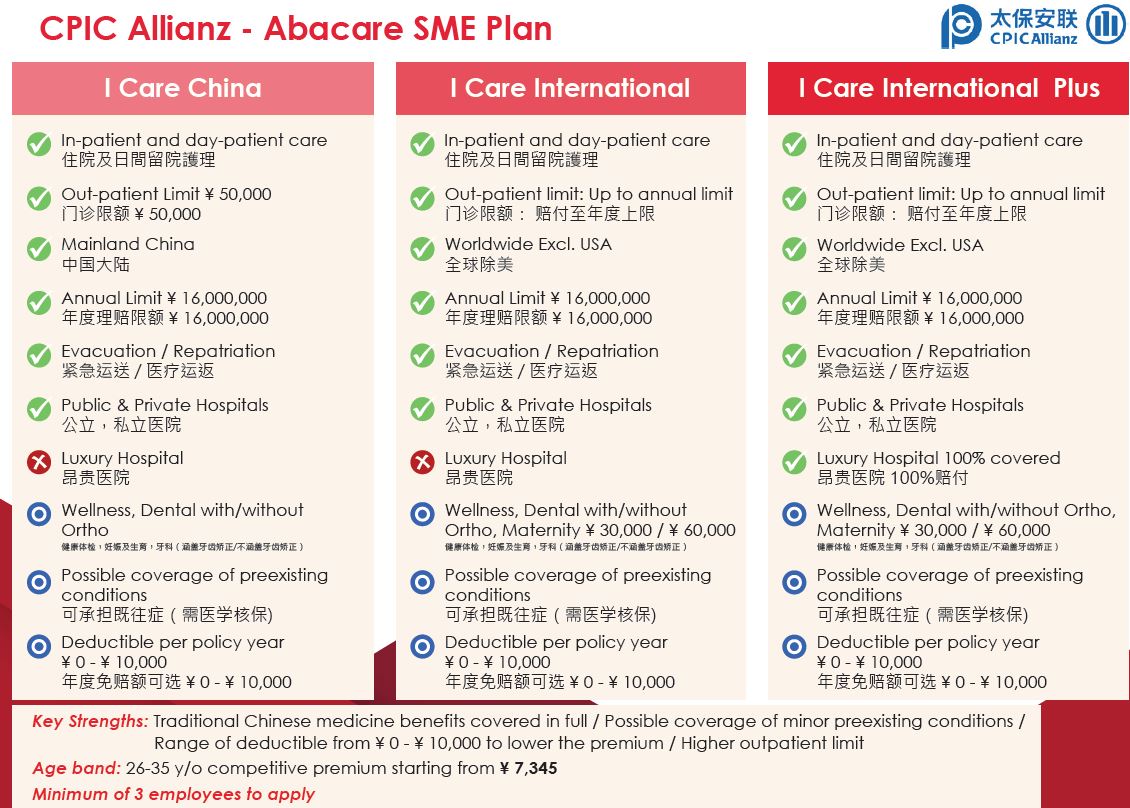 for more information contact:
(mob) 186-1047-5475
jeancharles.herbet@abacare.com