As part of our 40th Anniversary Series, let's look back on Tony Blair's first state visit to China in 1998, when BritCham China had the pleasure of hosting the British Prime Minister at one of our early events. As part of his visit, he toured from Shanghai to Beijing with a delegation of British business leaders.
The trip followed the successful handover of Hong Kong the previous year, and reflected a growing relationship between the two countries. It would signify a new era in the UK-China relations.
Addressing the BritCham audience, the Prime Minister stated his intention to increase dialog between the two countries on a range of issues.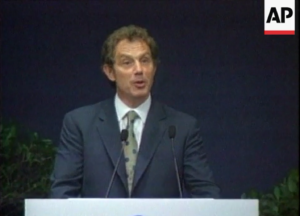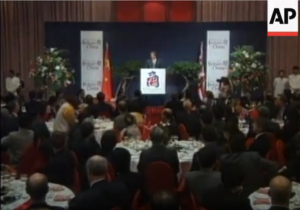 He also spoke of China's economic growth and the potential trade opportunities to come in the future, stating "China is of massive importance to Britain and to the world. You'll have a market in China about three or four times the size of the European Union… I want Britain to be China's number one friend in Europe."
His statements also reflected the challenges that Europe faced at the time, stressing the need for international cooperation in regards to the worsening situation in the former Yugoslav republics.
As part of the visit, The PM also attended the opening of Royal and Sun Alliance in China, the first British insurance company to be granted a licence to operate in the country.
The visit not only signified the willingness to increase diplomatic dialogue between the two countries, but also showed that China and the UK were at the beginning of a new type of relationship on the cusp of a new century. In the years that would follow, UK-China trade would grow exponentially while an increasing number of British firms would achieve what had previously seemed impossible and successfully expand to China.