The British Chamber of Commerce in China was delighted to host Ben Greenwood of the Department for International Trade to speak as part of the Chamber's Breakfast Briefing series.  The informative presentation touched upon the outcomes of recent JETCo (Joint Economic and Trade Commission) negotiations led by Dr. Liam Fox, and how they were impacted by the Chamber's BEMA project.  Mr. Greenwood is First Secretary for Trade Policy for Market Access and Business Environment at the Department for International Trade and spoke authoritatively on the trade negotiations.
Business leaders who attended heard about how the BEMA initiative is allowing the UK government to listen to the needs of business and actively work to address them by feeding it directly into trade policy.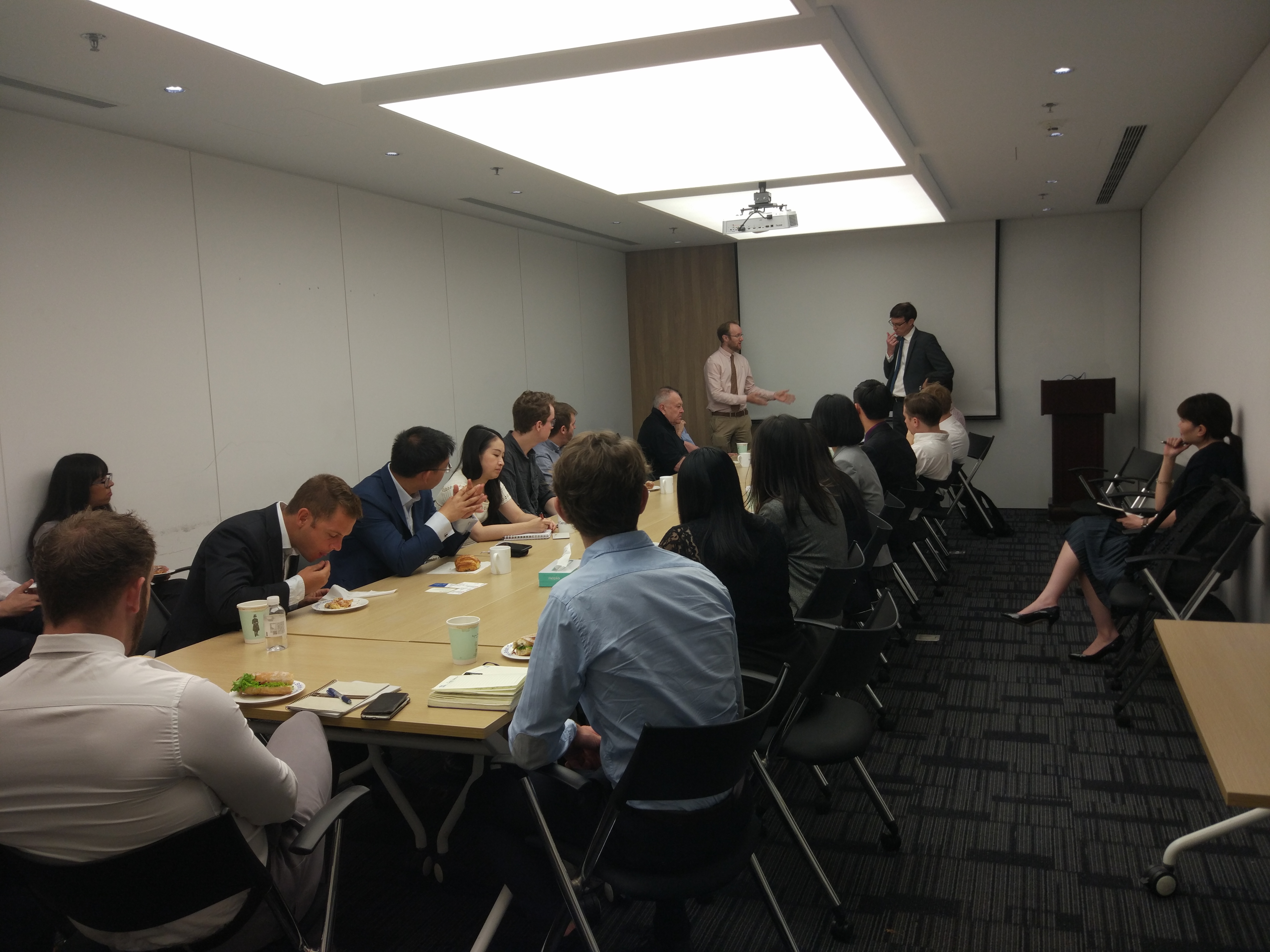 The event was opened by the Chamber's Chair Nicholas Holt, who thanked Mr. Greenwood for his time and spoke positively on the co-operation between DIT and the Chamber.  In his introduction, Mr. Greenwood remarked that there were still numerous market access issues facing British companies in China, and stressed the importance of BEMA as "the only direct line to British business in China."
Mr. Greenwood went on to outline points of discussion raised in JETCo, many of which had been raised as issues by British business in BEMA.  There were strong policy wins for the education and agricultural sectors worth hundreds of millions of pounds, and MOFCOM gave assurances that policy in a number of sectors would be adapted.  He put forward the prospect of openings in several sectors, including financial services and pharmaceuticals.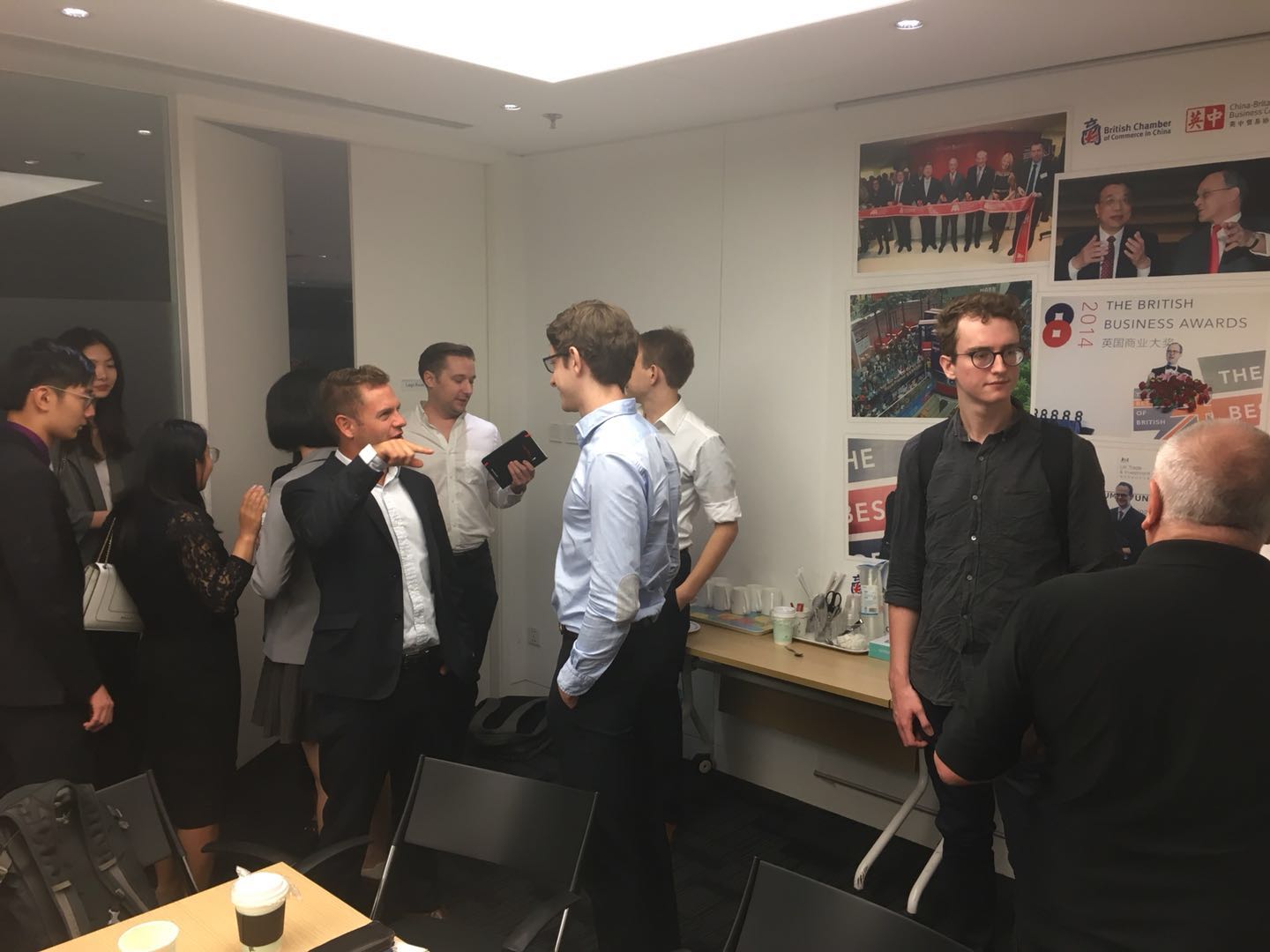 Mr. Greenwood also outlined future opportunity for UK-China trade including the Shanghai International Expo, which is to be attended by Dr. Fox, Chinese enthusiasm for an FTA, and the UK's work to position itself as China's "natural partner" in the Belt and Road initiative.
The Briefing was well-attended from Chamber members across the sectors of finance, property, and education. Attendees were given the opportunity to raise questions with Mr. Greenwood and network with other members.
Many thanks to Mr. Greenwood for an informative Briefing.