After three years of travel restrictions, the BritCham China team finally made its first door-knock trip in the UK since 2019, kickstarting the new year with a series of meetings with British Chambers of Commerce, the Department for International Trade, the Foreign, Commonwealth and Development Office, and other London-based organisations.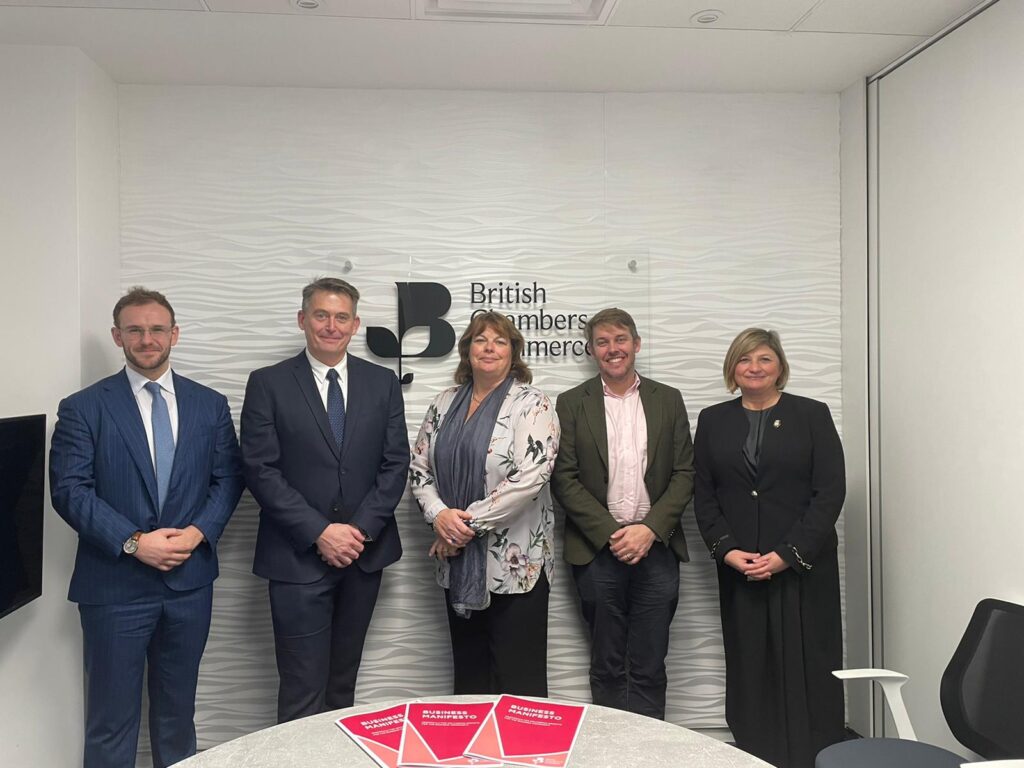 The BritCham China team meet the chair, managing director and head of international from the British Chambers of Commerce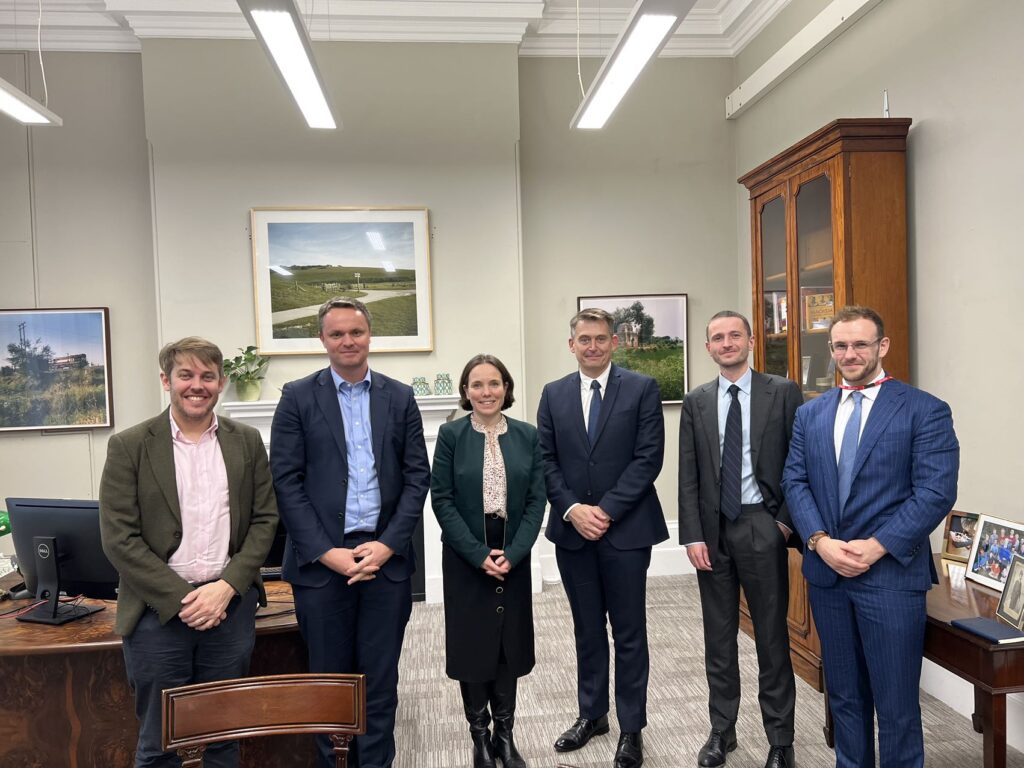 The BritCham China team meet with Jenny Bates, Director General Indo Pacific at the Foreign, Commonwealth and Development Office (FCDO), and her team
After three long years of extremely limited international travel, organisations and government in the UK have never felt less informed about what is happening on the ground for British businesses in China.
Sharing the details of our latest Sentiment Survey, with real world experience, helps to demystify and objectify both the challenges and opportunities moving forward.
On the visit, BritCham China representatives met with the new Minister for Trade and Exports, Andrew Bowie. We also met with the Chinese Chamber of Commerce in the UK – two chambers that exemplify bilateral trade.
A key part of the chamber is to advocate for positive changes in the Chinese business environment for British companies. This also extends to advocating to the UK government for changes that will support UK businesses operating in China.
Working with the Chinese Chamber of Commerce in the UK helps to find common areas of concern that can help all businesses, British and Chinese, to have a level playing field. Having face-to-face meetings, connecting with stakeholders old and new, and taking time to share ideas has had an invaluable impact on this trip.
With travel opening up, the British Chamber looks forward to more opportunities to meet with the UK and Chinese governments, UK-based executives, and other organisations in the coming year!
If you would like to find out more about how the British Chamber can support your business, please reach out to our advocacy team at 
advocacy@britishchamber.cn
.