The British Chamber of Commerce (BritCham) China, which represents over 1,000 member companies across China, reaffirms that it stands by free trade and welcomes discussions – when asked about thoughts on US President Donald Trump's recent remarks that both the US and European Union would work together toward removing tariffs.
Nicholas Holt, chairman of the Chamber, said UK businesses in China have not been too affected by the China-US trade tensions thus far, unless these companies have supply chains which involve trade with these two countries.
However, he said this volatility is causing companies to come up with contingency plans, with some speaking to lawyers almost "every day" on how they can mitigate any potential impact.
"Overall, I'd say the relations between UK and China are still very strong. Exports from the UK are up 30 percent last year, so these relations remain in a fairly good place," Holt said.
That said, the potential escalation of tension is impacting sentiment to a certain extent where businesses could hold back some investment decisions.
The 9th China-UK Strategic Dialogue took place on Monday, where it's the first visit by Jeremy Hunt – in the capacity of the UK's newly appointed foreign secretary.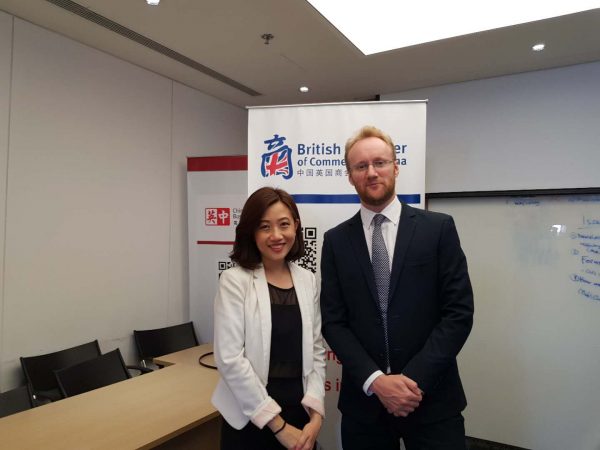 "We want some of the market access issues that are apparent here to continue to be looked at. We'd also like discussions around the Belt and Road as we believe there are huge opportunities for the UK to [continue to] work with China on this initiative," Holt said.
In BritCham China's Business Environment Market Access survey conducted in the first quarter of 2018, 71 percent of the companies surveyed said they will consider increasing investments in their China operations in the next year.
"This is across pretty much most sectors. 2017 was fairly a good year for UK businesses here in China. Looking forward to the medium and long-term, things still look positive," Holt said.
Meanwhile, BritCham China welcomes China's recent further opening-up measures, but notes that there are still challenges.
"Well I think intellectual property is certainly one of the major concerns of UK business here in China. We are seeing improvements being made, so we are cautiously optimistic that we are moving in the right direction," Holt said.
The other major challenge, according to Holt, is in the difficulty in obtaining licenses.
"We believe a large part of certain sectors are still closed off from international competition and we'd like to see an easier obtaining of licenses and also more of a level-playing field for UK businesses here in China."
(Source: CGTN https://news.cgtn.com/news/3d3d774e3255544d79457a6333566d54/share_p.html)