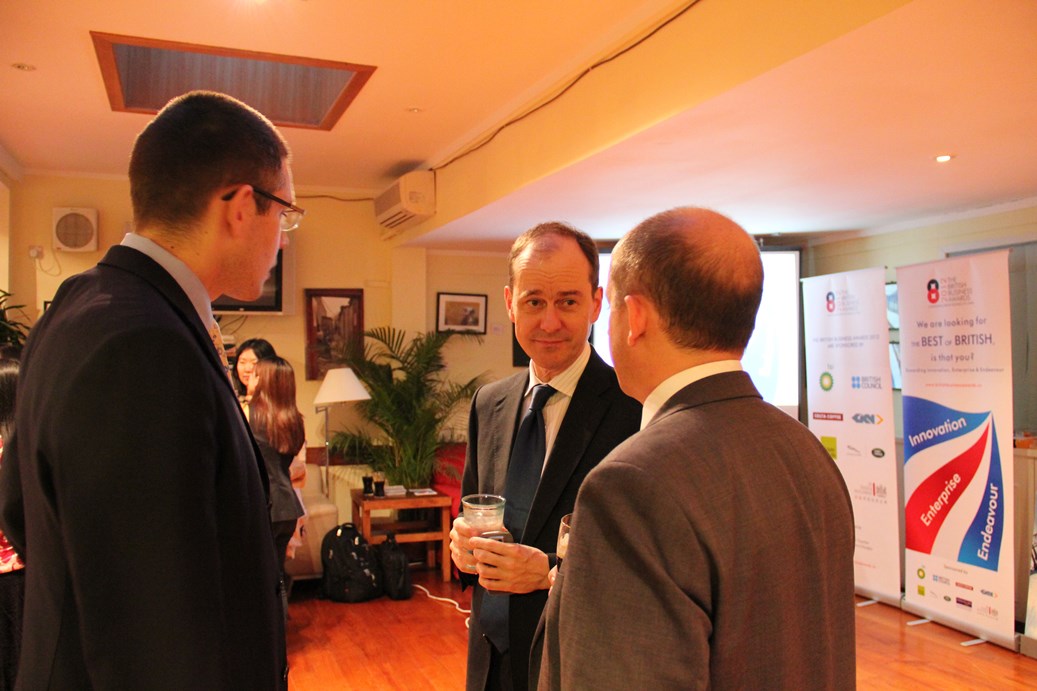 The British Business Awards 2018 is currently seeking judges in either the China or the UK for 9 different awards. We're interested to hear from any senior members of the British-Chinese business communities that would be interested to use their expertise to assess the high-standards of award applications.
Some of the advantages for participating judges will be:
Engagement with the British business community in China.
Discover more about what British and Chinese businesses are doing in your sector.
Recognition, with your name and company mentioned on the British Business Awards website.
Networking opportunities with applicants, judges and other officials.
Please note that Judges will not be able to judge an award that they or their company has entered.
Panel Judges are asked to be available on 3 dates from mid-August to late September:
Mid-August: Lead Judge to meet (or conference call) with panel judges and BBA Chairman to explain judging process.
Mid-September: Lead Judge to meet (or conference call) with panel judges to shortlist finalists
Late-September: Lead Judge to meet (or conference call) with panel judges to interview finalists
For more details please contact Andrew.Whitestone@britishchamber.cn
For more details on judging and award categories: http://www.britishbusinessawards.cn/about/awards-and-categories/
To enter an award: http://applications.britishbusinessawards.cn/