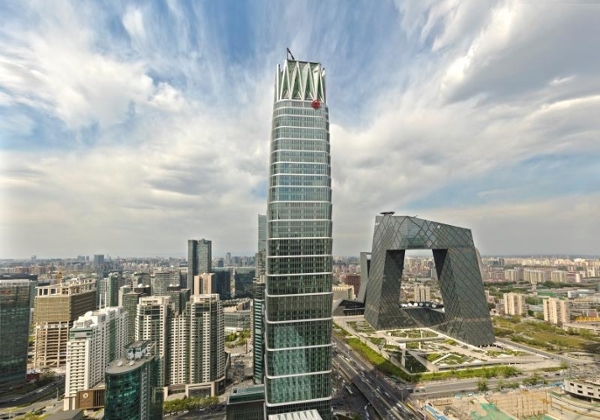 As of Monday 15 June, our new home will be the third floor of Hotel Jen Beijing in the China World complex. This provides the Chamber and its members state-of-the-art facilities.
Planning for the move began last year as the Chamber reviewed its continued focus on delivering for members. A key objective was the optimisation of the operating space.
The Chamber's new home includes a functional 'back-end' office area for the Chamber team with access to some of the most advanced and state-of-the-art shared facilities, including the Prototype Co-Working Lounge, executive meetings rooms and multi-function rooms.
This optimisation ensures that members' membership dues goes to where it matters, our engagement with members, and not significant overheads.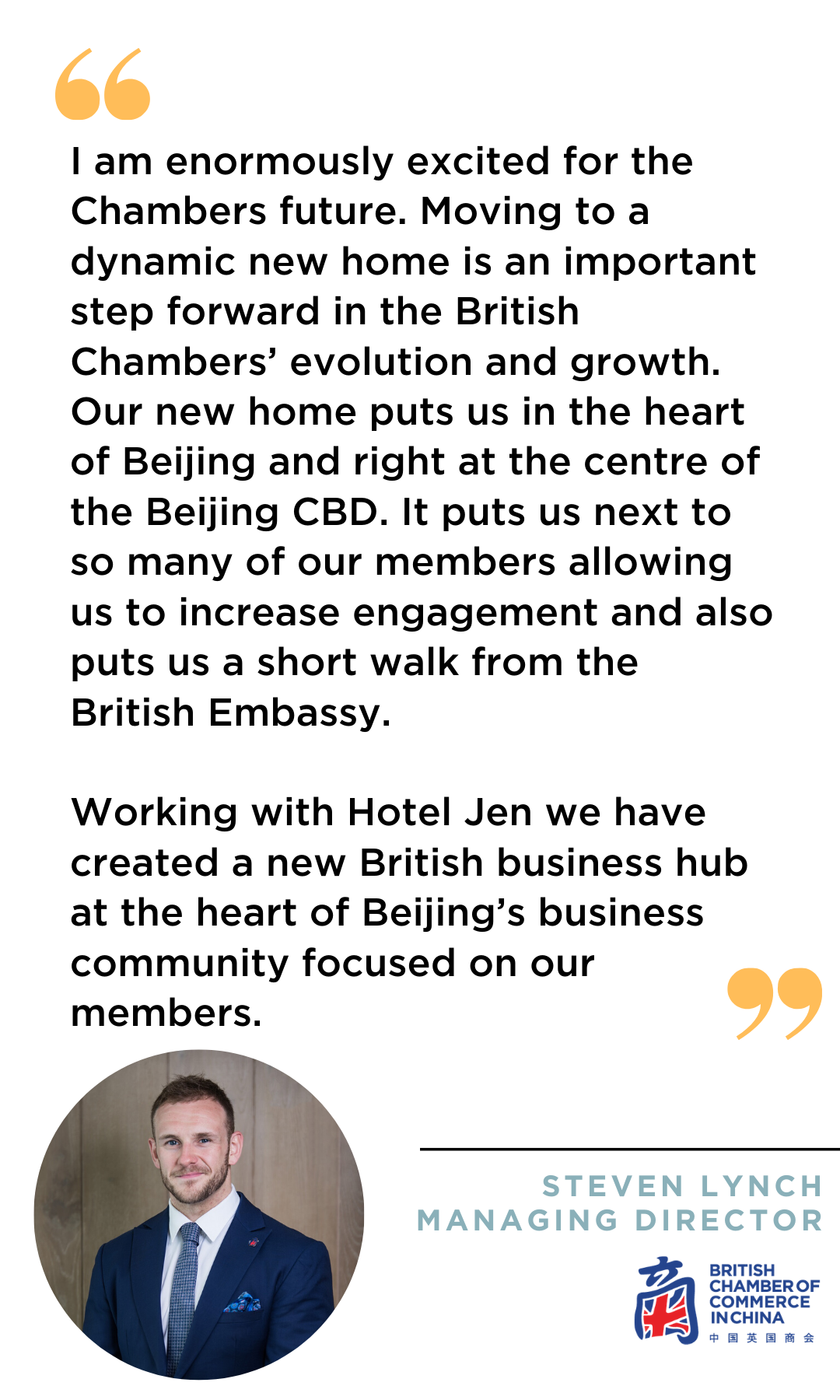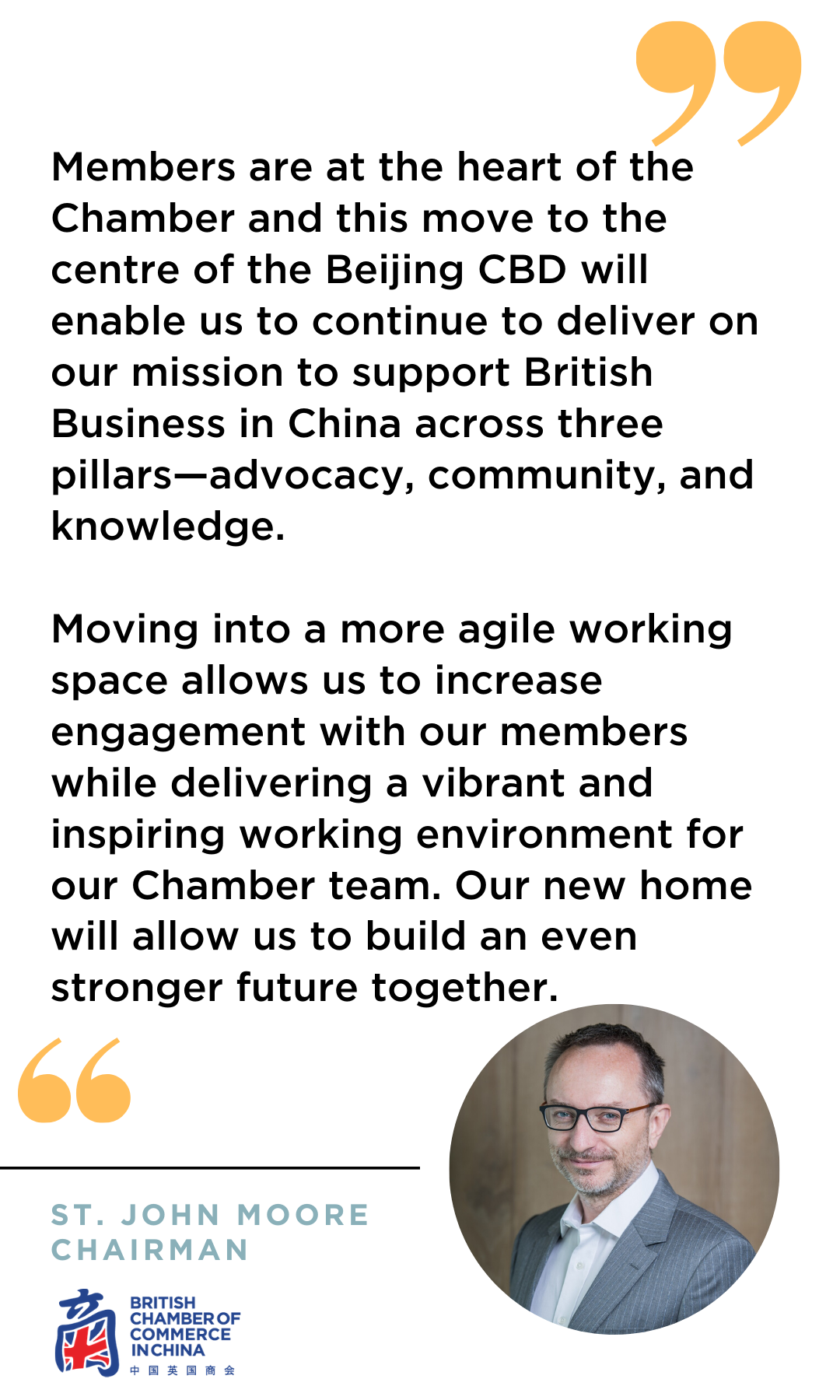 The dynamic new layout provides collaborative working spaces that will help drive greater innovation and creativity while giving the Chamber the opportunity to host future events that are convenient for members.
The British Chamber welcomes all members to visit our new home for a coffee and a site tour.
Aside from the office space, Hotel Jen Beijing also has a wide range of premium facilities, including a 2-storey gym and fitness facilities that open 24/7, restaurants and bars, as well as 450 guestrooms – all of which members of the British Chamber can enjoy at a special rate. Please 
contact us
 for more information.

New office address:
The British Chamber of Commerce in China
Prototype, 3F, Hotel Jen Beijing
No. 1 Jiangguomenwai Avenue, Chaoyang District, Beijing
中国英国商会
新国贸饭店三层众·社
北京市朝阳区建国门外大街一号