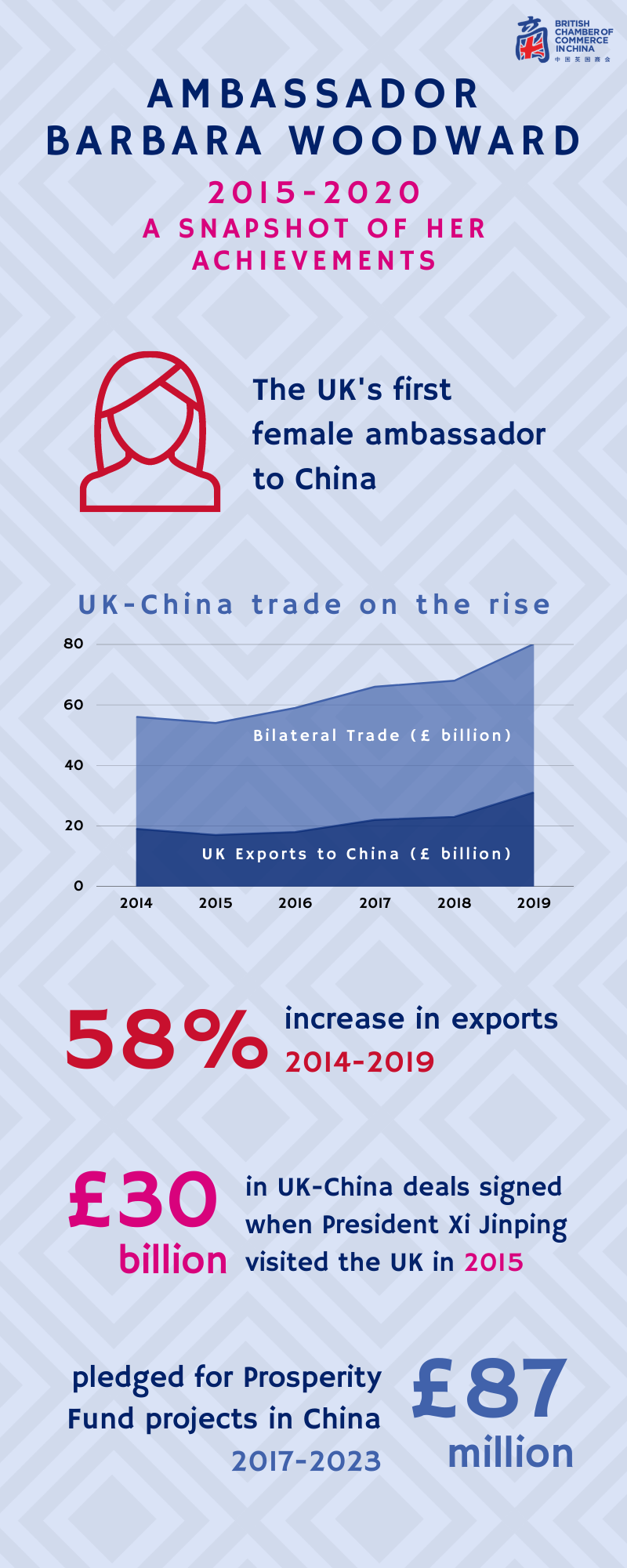 As HMA Dame Barbara Woodward's term comes to a close, BritCham China is taking a look back at a few of her key achievements over the past five years.
Ambassador Woodward became the first female British ambassador to China when she took up her post in February 2015, joining roughly 50 other female UK ambassadors around the world. By this time, she already had significant China experience: she worked in Tianjin and Hubei before joining the FCO, and was Political Counsellor and Deputy Head of Mission in the British Embassy Beijing between 2003 and 2009. Her other areas of expertise include UK-Russia and UK-EU relations and the UK Border Agency.
UK-China trade has been a crucial aspect of the relationship between our two countries in recent years. One of the major items on Ambassador Woodward's agenda when she took office was President Xi Jinping's state visit to the UK in October 2015, during which British and Chinese companies signed approximately GBP 30 billion in trade deals. Prime Minister Theresa May reciprocated with a visit to China in February 2018, which secured significant wins for British companies, such as a lift of the ban on UK beef imports into China.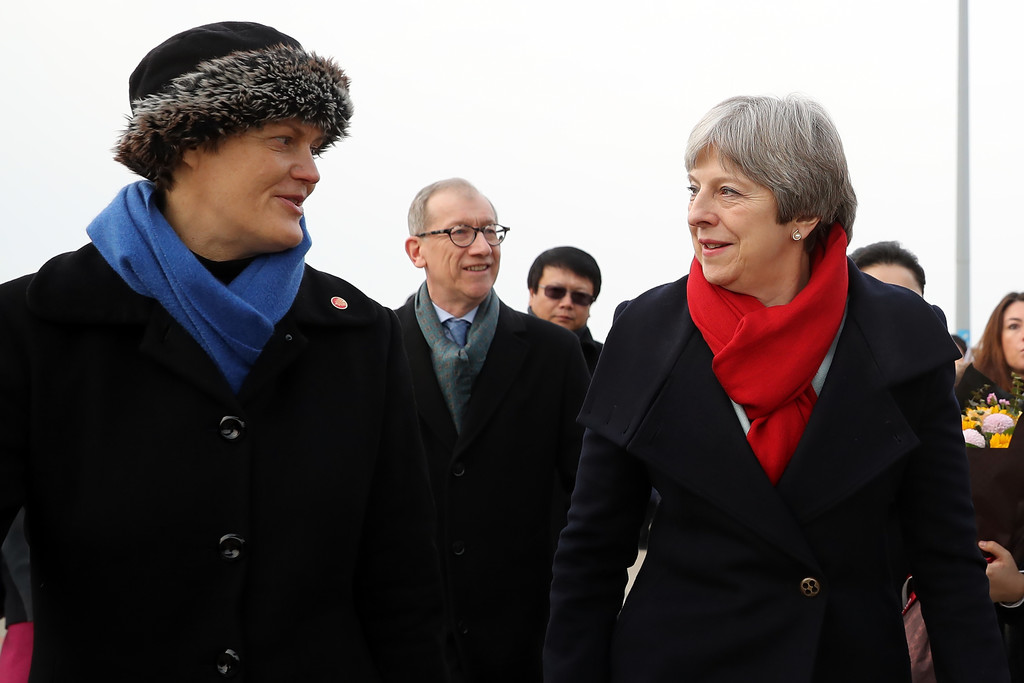 Beyond this, the Ambassador has been promoting the strengths of British businesses to China here in market. In the past five years, the UK and China have held one Joint Economic and Trade Committee (JETCO) and three Economic and Financial Dialogues (EFDs). These secure tangible projects and trade deals between British and Chinese companies, such as the launch of the London-Shanghai Stock Connect in 2019, and commitments to improve the business environment.
The UK was also country of honour at 2018's China International Import Expo (CIIE), showcasing 50 exemplary British companies to over 150,000 visitors. Ambassador Woodward engaged President Xi in a spot of lightbulb diplomacy, presenting him with a LiFi light bulb that uses light waves to transmit data more effectively than WiFi. The Expo brought more than GBP 2 billion in trade deals and promoted the best of British innovation.
All of this fed into trade between the UK and China rising from GBP 56 billion in 2014 to GBP 80 billion in 2019, with exports of British companies to China rising by 58%.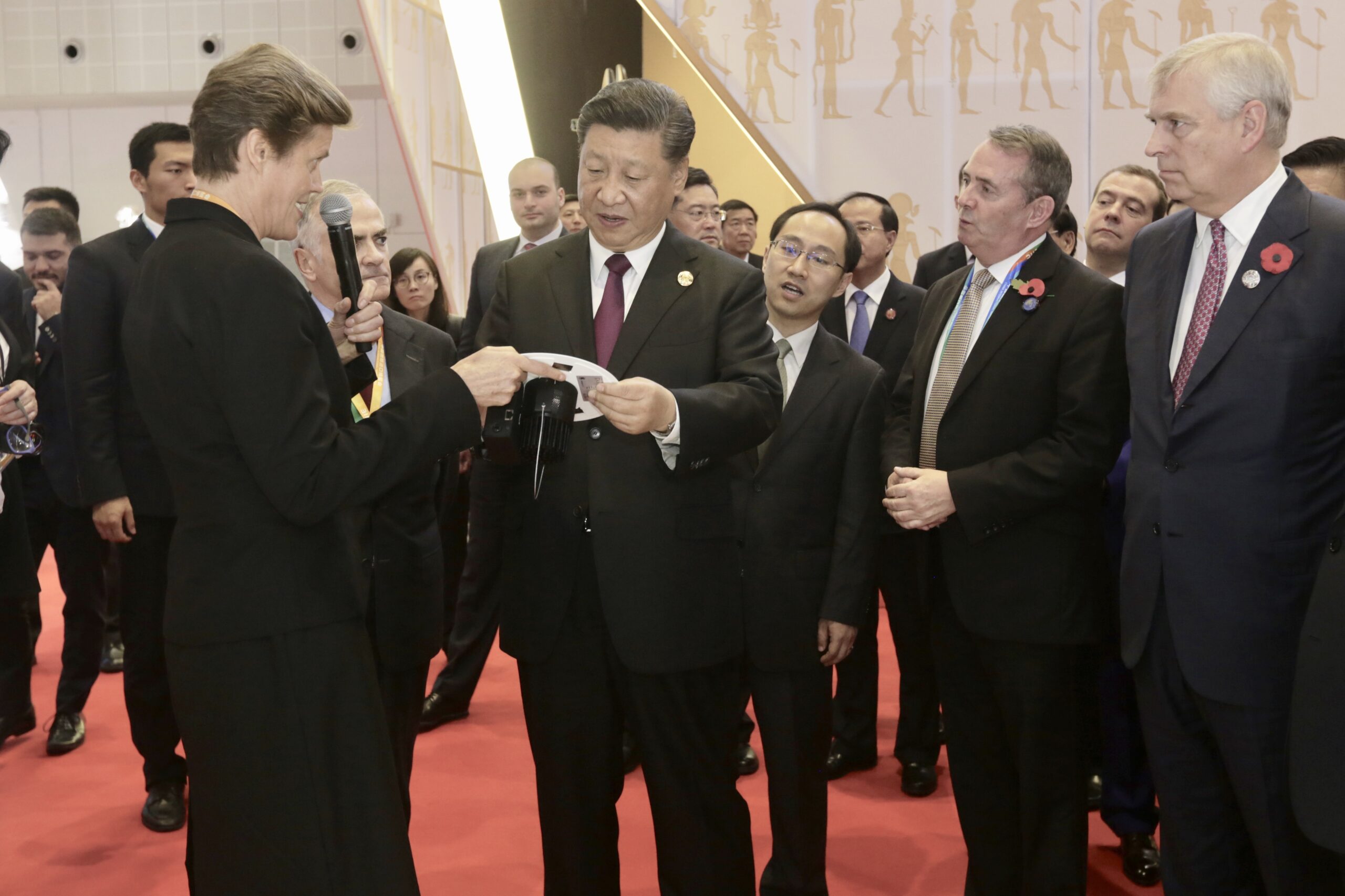 Beyond trade, the Ambassador has been a champion of promoting the message of gender equality in UK-China cooperation. She personally drove the 'Be Yourself' campaign, partnering with BritCham China to raise awareness of gender equality in the workplaces of 50 British and Chinese companies operating here.
The UK and China cooperate in many other areas. Student exchange is an essential aspect of intercultural communication and people-to-people exchange. Between 1980 and 2020 over 500,000 Chinese students have studied in the UK, while more than 35,000 UK students have studied in China. British and Chinese companies are researching climate change and environmental protection together, our countries' peacekeeping forces work together to protect civilians in areas of conflict and law enforcement cooperate on stopping the illegal trade of wildlife.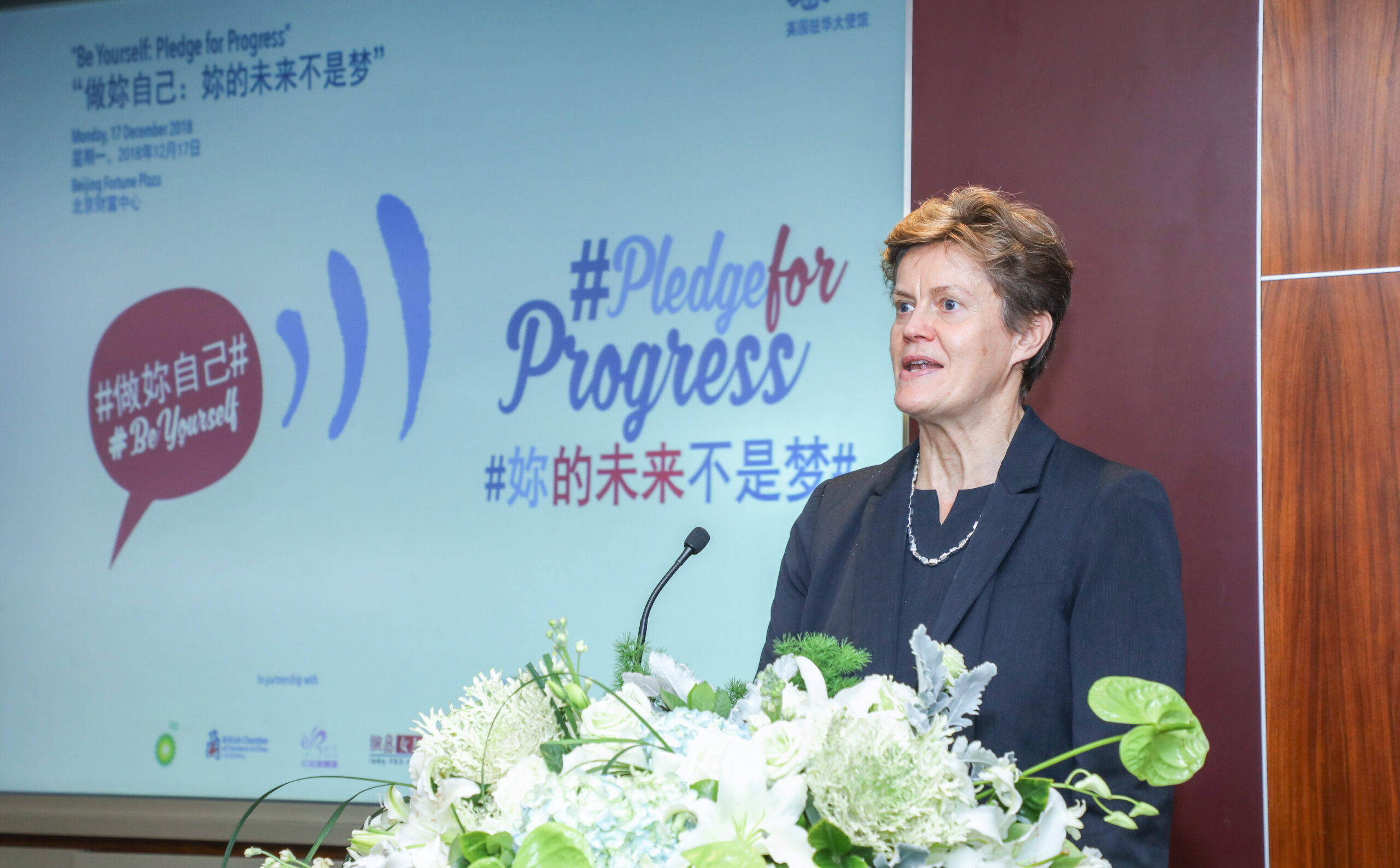 In the last few months of her posting, the Ambassador was crucial to the UK's response to the global COVID-19 outbreak. She and a small team secured over 22 million pieces of PPE and more than 1000 ventilators for the NHS, and provided information to the British business community through a BritCham webinar. She has been a vital part of the support for British nationals and businesses during these difficult months.
These have all been crucial aspects of Ambassador Woodward's work to nurture the UK-China relationship. On behalf of the British business community, we would like to congratulate the Ambassador and look forward to her positive impact in her next posting as the UK's Permanent Representative to the United Nations.