Description
The BritCham Retail, Food & Beverage Forum invites you to join us for a food & drink pairing with a twist, as we taste our way to the perfect British beer and cheese pairing!
We have hand selected 5 great British cheeses and 5 great British beers (beers freeflow!) for you to try with tasting led by Peter Bloxhom, Chairman & President of PFB Trading, and Co-Chair of the BritCham Retail, Food & Beverage Forum.
As you work your way through the hand-selected pairings, Peter will share insights & education on the beer selection as well as flavour profiles & pairing tips for the cheese. You will learn what characteristics made each beer and cheese pair well together, which will in turn, help you pair beer with cheese in the future.
Tickets are limited and are available to BritCham members only. Please remember to bring your ID with you to ensure access to the Embassy.
Date:
Thursday, 14th March, 2019
Time:
18:30-19:00 Arrival, Registration & Welcome Drinks
19:00-19:15 Introduction to Beers & Cheeses by Peter Bloxham
19:15-21:00 Beer & Cheese Pairing + Informal Networking
Venue:
The Bell Pub, British Embassy, 11 Guang Hua Lu
(Proof of ID on the night is required to enter the Embassy)
Pricing (BritCham Members Only):
RMB150
Tickets include a selection of cheese and free flow beer!
(Tickets are non-refundable)
Sponsors: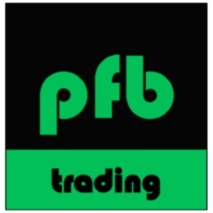 PFB Trading (Beer Sponsor)
PFB- Trading, a China based import/export company, PFB is a registered trading company and licensed to handle food and beverages in China; Importing Greene King and Belhaven Beers and Westons Cider. The registered title of the company is Beijing PFB Trading International Co. Ltd and is an associate company of PFB Associates, a Sino- British business consultancy specialising in education and training in the agri- food business. PFB- Associates are the official representative in China of Harper Adams University, the top specialist Agri-food University in the UK.