Description
Make Your Wechat Account Stand Out and Learn About Wechat Mini Programs
微信公号运营管理深度实操班:玩转微信公众号和小程序
NB: The training will be conducted in Chinese. Please scroll down for the Chinese description.
本培训课程将以中文进行。中文介绍在下方。
To assist companies maintain pace with China's most prominent social media platform, the British Chamber of Commerce and CBBC are proud to present an expert led training course designed to give participants hands-on training on how to market your company to Chinese audiences. The class will be taught by Su Chao, a senior instructor at Tencent, who has first-hand operational experience in the company's broad range of social media departments. Su Chao's experience ranges from subjects such as news and blogging to video and interactive platforms.
Course Contents
An introduction of Wechat and its development (data, analysis, and evaluation)
Wechat public account operations status quo and new market trends
Wechat public account management optimisation
Analysis of the Wechat account management for the attending companies
Wechat mini program and their applications
Imagination of the future lifestyle in a new hi-tech era
Methods to increase the number of followers
Agenda
09.00 Registration
09.15 Market trends in 2017 for Wechat and account analysis of attending companies
10.45 Break
11.00 Practice: how to write attractive Wechat articles
12.30 Lunch
13.30 Wechat mini programs and the future lifestyle in a new high-tech era
14.45 Break
15.00 How to increase the number of followers by conducting online and offline activities
16.15 Q&A
17.00 Event conclusion.
Advance Tickets and Discounts
Only 20 places are offered for this course. Pre-event registration and payment is essential. Places are on a first come, first served basis. The registration link is at the bottom of this page.
Register and pay before Sunday, 13 August to enjoy an early bird discount: Member 1800RMB; Non-member 3300RMB.
Cancellation Policy
Please email 
jia.wang@cbbc.org.cn
 to cancel your registration if you cannot attend. 97% payment can be refunded if the cancellation is made by 13 August. 
Refund will not be available after 13 August.
If you fail to notify Britcham/CBBC, you will forfeit the fee you have already paid.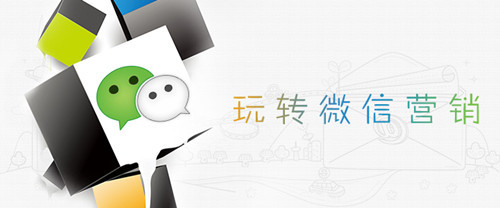 微信公众号早已经是一片红的发紫的血海,众多微信公众帐号已经由原创升级为IP,现在涨粉、增加阅读量简直难如登天。垂直类的公众号运营更是举步维艰,顶着残血还要面对老板的KPI压力完成五杀,兼备深深的套路又要饱含真诚!
随着2017年微信持续推出小程序、看一看、搜一搜等强大功能,如何玩转微信公号、玩转新功能助益新媒体营销?以案例为主的体验式教学,真刀真枪,让你在实战中掌握产品手艺。
英中贸易协会将邀请腾讯的资深讲师苏超为会员带来为期一天的"玩儿转微信公众号和小程序"培训课。亲~!~ 你要记住一点,新媒体运营不可能靠套用某几条公式行走江湖,所以你需要贴近实战的锻炼和新动态的学习。职场实战培训系列——玩儿转微信公众号和小程序等你来解锁通关。
培训课程大纲
微信和微信公众号现状(数据、报告和判断)
微信公众号运营现状和趋势
公众号精细化运营
参加培训企业公众号诊断
小程序现状和想象空间
未来的新生活方式
常态期的公众号增粉方式
活动流程
09.00 签到
09.15 2017微信运营趋势及参加培训企业公号点评
10.45 休息
11.00 实战操作 结合自已帐号找热点写文章
12.30 午餐
13.30 揭秘微信小程序及未来新生活方式
14.45 休息
15.00 如何做兼备营销和圈粉的活动策划
16.15 Q&A
17.00 培训结束
报名及优惠
本次培训需提前报名并付全款。仅提供20个名额,先报先得。
2017年8月13日,周日前,完成报名并付款,将享受优惠价格:会员1800元,非会员3300元(8月13日后:2000元 / 3500元)。
【特别提示】现场因需要跟老师一起学习操作,请所有学员自带智能手机,安装好微信软件。
报名取消方式
讲师介绍
苏超
腾讯云平台部微社区运营经理,腾讯资深讲师
自2010年加入腾讯以来,苏超在腾讯博客空间,客户新闻门户,腾讯微博,腾讯微视,和腾讯微社区等多个部门就职,并曾经管理和带领超过1000人的腾讯博客写手团队,积累了大量网络和移动媒体管理运营的经验。苏超参与了腾讯微信从无到有的发展历程,成为腾讯社交网络集团和移动社区产品中心资深讲师,主要负责产品管理。
在加入腾讯之前,曾在中央电视台经济频道做财经记者。