Description
HR Training: How to Pass Down "Bad News" in Organisational Change
– Effective Exit Interviews
人力资源培训课:组织变革中如何传递"坏消息" – 有效的离职面谈
The course will be conducted by Chinese. Please scroll down for the description in Chinese.
本次培训语言为中文。中文的课程介绍在下方。
As a HR professional, it's inevitable that sometimes you need to play the role of messenger for bad news. It may be a performance interview, salary decrease, warning, or, even worse, a lay-off. The challenges of this task are, without question, substantial. The sharpest question is usually "why me?" If such a question isn't handled well, it will probably cause harm to both the messenger and the receiver.
Through this lecture and case study, HR professionals and managers will:
Understand the potential risks to the organization during the interview
Know the right way to communicate the news and explain the policies
Understand emotions and behaviours that employees may display, and how to deal with them in a caring and professional way
Identify your role in the interview and adjust your emotional states accordingly
Know third party roles and duties, and consult with them when necessary
Course outline
Part 1: Objectives in Exit Interview
Calm the employee
Avoid potential risks
Maintain the organization's image
Part 2: Interviewer's role and mental preparation
Interviewer's role preparation
Interviewer's mental preparation
Part 3: Communication with the employee in exit interview
Basic principles of communication
Steps of accepting the changes
Steps and skills of communication
Deal with the employee's negative emotions
Case study and role play
Agenda
08:45 Registration
09:00 Morning Session
12:00 Lunch
13:00 Afternoon Session
Trainer
Jeanne Liang
Master in Social Psychology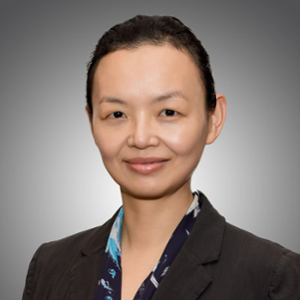 Jeanne obtained her bachelor degree in psychology at Peking University, and then obtained her master in the School of Sociology at Nanjing University. Jeanne worked at a Global 500 company for more than six years and was responsible for training and management. Later, she changed her career to counseling.
Registration information
You must register in advance. Walk-ins will not be accepted. Attendees need to pay by 18 January 2018. Limited spots are available and attendance is given on a first-come, first-served basis.
Cancellation policy
Please email 
jia.wang@cbbc.org.cn
 to cancel your registration if you cannot attend. 97% of payment will be refunded if the cancellation is made 
by 18 January (inclusive)
. 
No refunds will be made after 18 January 2018.
 If you fail to notify Britcham/CBBC, we regret that you will forfeit any fees paid.
作为一名专业HR, 有时难免要承担一份沉重的责任–做"坏消息"的传递者。可能是绩效面谈、降薪、处分,甚至更严峻的情况:裁员。传递坏消息带来的沟通挑战毋庸置疑,最尖锐的问题莫过于"Why me?"如果不能很好地应对这个问题,可能同时给信息传递者和接收者造成伤害。
通过顾问讲授和案例研讨,HR和管理者可以收获:
了解离职面谈给组织带来的潜在风险;
掌握员工可以接受的访视说明&解释公司政策;
理解员工在离职阶段可能出现的情绪&行为反应,以专业&关怀的态度应对;
认识自己在面谈中扮演的角色,适当地调整自己的情绪状态;
了解第三方顾问的角色和工作,及时寻求顾问的支持;
课程大纲
第一部分:离职面谈的目标
第二部分:面谈者的角色及情绪准备
第三部分:离职面谈中如何与员工沟通
沟通的基本原则
接受转变的过程
沟通的具体步骤和方法
初步处理员工的负面情绪
案例研讨及演练
日程安排
08:45 签到
09:00 上午课程
12:00 午餐
13:00 下午课程
培训讲师
梁静
心理学学士,社会学硕士,国家二级心理咨询师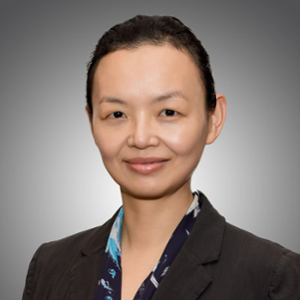 梁静顾问毕业于北京大学心理系,取得本科学位,之后在南京大学专攻社会学,取得硕士学位。曾任职于一家知名企业超过六年,任培训职能,之后转向咨询方面发展,擅长领域:人员管理咨询,压力情绪管理,心理健康,职场人际关系,婚姻家庭,亲子关系。长时间担任国家心理咨询师,EAP咨询师的认证讲师。为诸多世界500强企业的管理者与员工提供咨询与培训,并经常参与企业各类组织变革、危机事件、群体性事件的处理,有着丰富的临场应对经验
报名参加
本培训对会员和非会员同时开放,会员2200元/人,非会员2675元/人。
敬请提前报名,不接受现场报名。报名者须在2018年1月18日前完成付款。由于培训人数有限,报名采用"先到先得"的方式。培训现场会提供午餐、咖啡和茶水。
取消报名
如果您因故不能参加活动,
敬请于1月18日前电邮至
jia.wang@cbbc.org.cn
取消报名,我们将为按时取消的用户退还97%的报名费用。
如未能在指定日期取消报名,或未通知我方取消报名的,所交任何费用将不予退款,请您知悉。