Description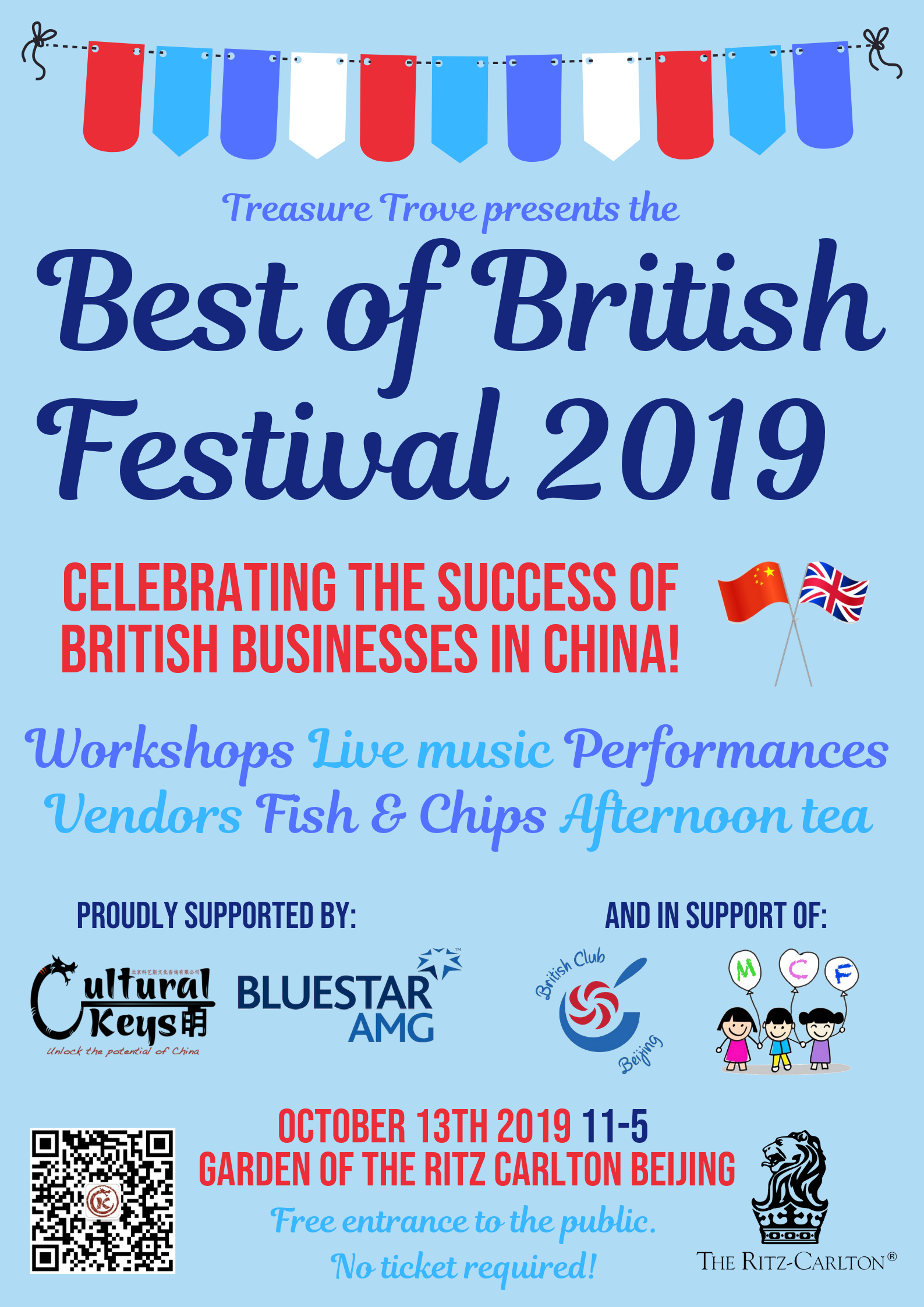 The Best of British Festival is a celebratory event for British entrepreneurs, innovators and businesses to promote themselves to the local community, to highlight the work they do in China, to celebrate the successes that British businesses have found in China and to promote the brand of Great Britain as a whole.
This will be our second year running the event. Last year's was a huge success with over 1000 attendees, and we are expecting to do even better this year! The event is scheduled for October 13th, and our venue will be the beautiful garden of the Beijing Ritz Carlton Hotel, where we will be hosting over 30 businesses both big and small, including food vendors and activities for kids, as well as live music, performances and workshops. The event will be free for the public to attend, and will be promoted via the attending entrepreneurs, across social media and through traditional media outlets both locally and internationally. The Best of British Festival is also supporting the work of two local non-profit organizations, the British Club of Beijing and the Migrant Children's Foundation, both of whom are very well respected organizations with ties to the UK that do a lot to raise money for disadvantaged groups in China.
In order to help us make this an even greater success this year, to reach even more people, to promote the brand of Great Britain and to highlight the great business environment that China offers to British companies and entrepreneurs, we're looking for larger companies with direct UK ties to show their support for the British businesses here and join our event as sponsors!
Sponsorship packages are modestly priced (from just 800RMB) and include a range of benefits. Please note that for both domestic and international sponsors, tables are included in your package if you would like to meet with the attending public to directly promote your product or services. However, attendance is not required if you are unable to do so, and your involvement will be equally welcome.