Description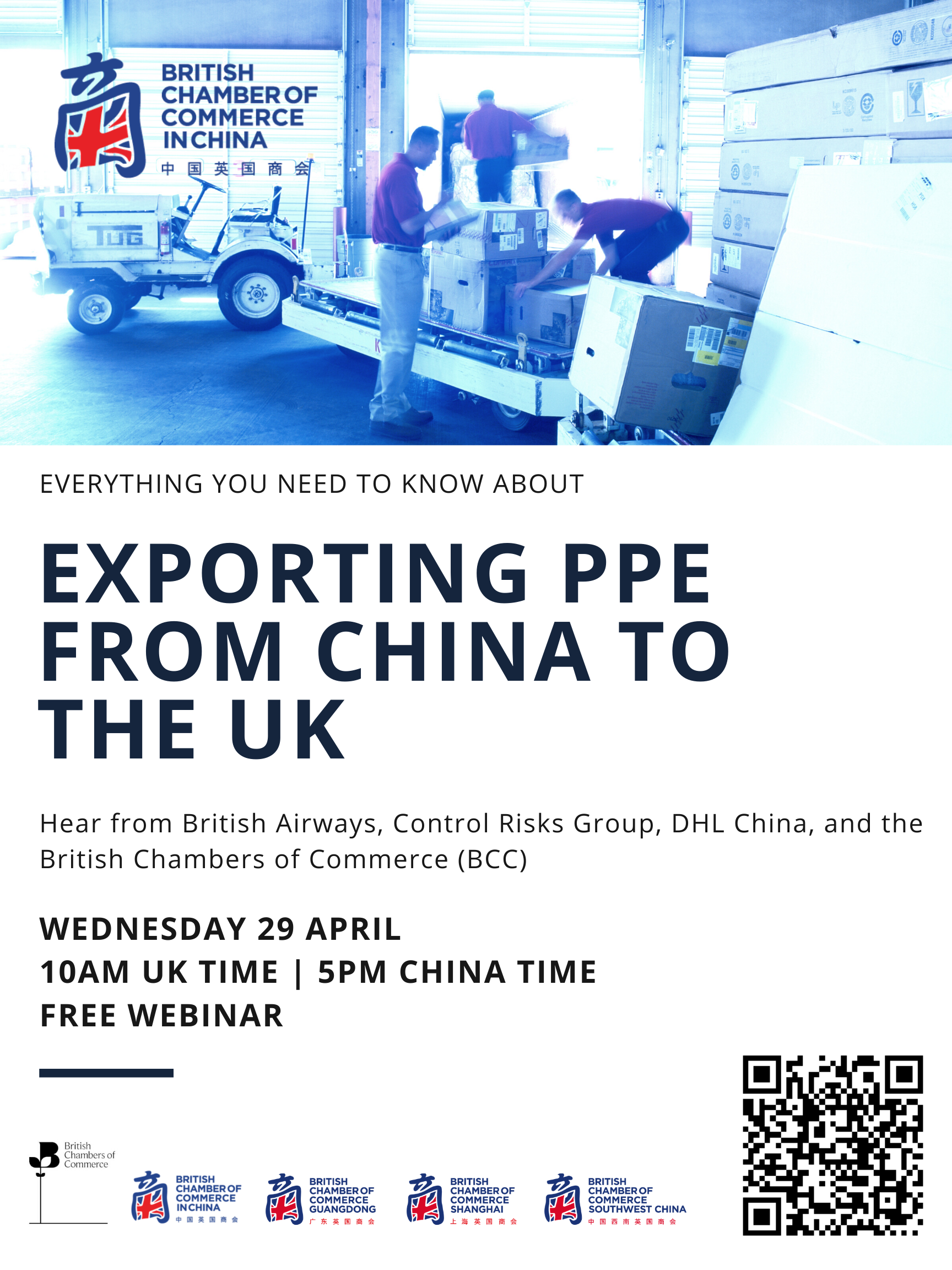 The supplies of PPE (Personal protective equipment) is dominating news headlines, and currently procuring medical supplies in China is becoming ever more complex and should be approached with careful attention and consideration.
The British Chambers both in China and the UK are bringing together expert speakers to explain best practices on how to procure medical equipment from China and send back to the UK.
This session will explain everything from key resources to check and points for consideration when choosing to work with a Chinese PPE supplier, as well as the logistics process and the specific export requirements.
Speakers:
UK's Business Response – Sarah Howard MBE – Chair, British Chambers of Commerce
Due Diligence – Rosie Hawes- Partner, Control Risks Groups
Airfreight- Jonty Brunner- Alliances & Strategic Partnerships Manager, British Airways
Logistics – Michael Miao, Customs & Regulatory Affairs Director, DHL Express China
Sign up here: https://zoom.us/webinar/register/WN_Mro58OEFRTWAZ-PD96yScQ