Description
Get ready, St. George's Day Dinner is coming!
Preparations for St. George's Day Dinner 2019 are well and truly underway! All we can say is get ready for a traditionally English night to remember, with witty English banter, drinks, and food. We are pulling all the stops to outdo last year's St. George's Day Dinner. The event will take place at the Westin Beijing Chaoyang Hotel on the Saturday 27th of April, and tickets are 900 RMB per guest.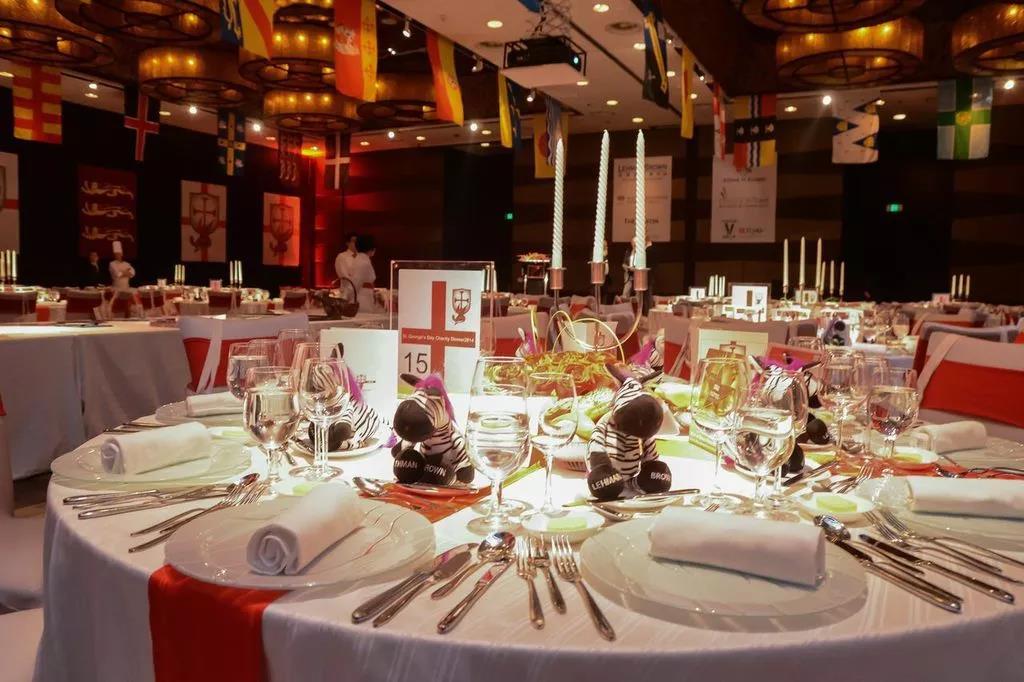 Internationally renowned comedian Mr. Tim Clark will be MC'ing, telling jokes during the evening, ending the dinner with his famous stand-up comedy routine, leaving everyone crying with laughter. In case that is not to be enough, we will have some amazing raffle, auction, and silent auction prizes.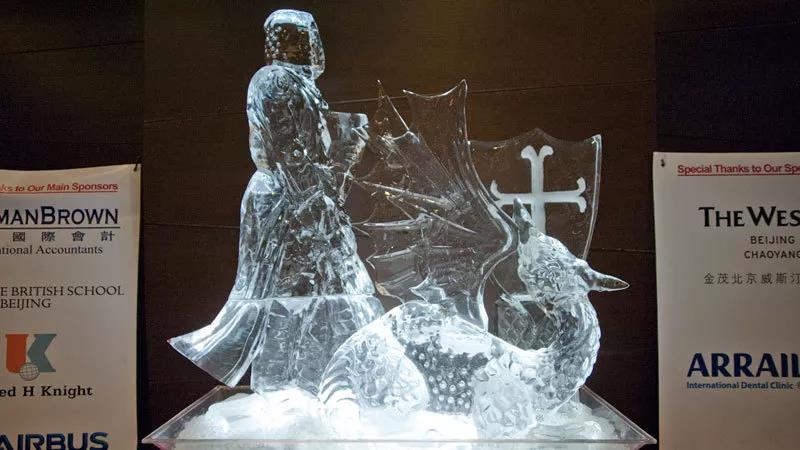 Our St. George's Day Dinner would not be the same without a spectacularly English Cocktail Reception overflowing with Buck's Fizz, Gin & Tonic, and Pimms. They are followed soon after by a mouthwatering Six Course English Dinner including a main course of Roast Beef and Yorkshire Pudding, and finishing with cheeses and vintage port.