Description
活动预告:STEAM教育圆桌讨论会将在成都举办
STEAM Education Roundtable in Chengdu

You are cordially invited to a roundtable on STEAM Education on Monday, 16th April 2018, 14:00-17:00 in Chengdu at Jade Learning House (Unit 2, Building 4, Wisdom Plaza, Tianfu 3rd Street). Registration will start from 13:45.
我们诚挚地邀请您出席将于4月16日(周一)14:00-17:00在成都嘉德美润儿童中心(天府三街大有智慧广场4栋2单元)举办的"STEAM教育圆桌讨论会"。签到将于13:45开始。
With rapid changes taking place in modern technology, whether our education system is well prepared to nurture skilful and innovative scientists, engineers, and creative talents is a huge issue for China's national competitiveness. STEAM integrates subjects including Science, Technology, Engineering, Art, and Mathematics, and is becoming more important globally. STEAM is a teaching approach that lets students take thoughtful risks, and engage in experimental learning and problem-solving.
在科技日新月异的时代,教育是否做好了培养具有高素质、创新型的科学家、工程师和具有创造力的员工的准备,将影响国家竞争力。在此背景下,STEAM教育应运而生。STEAM意即Science科学,Technology技术,Engineering工程,Arts艺术和Mathematics数学。具体来说,STEAM教育更提倡的是一种新的教学方式:让学生们自己动手完成他们感兴趣的、并且和生活相关的项目,从过程中运用冒险精神、实验能力和创意解决问题的能力。
In recent years, STEAM has become an important issue in China. However, the implementation of STEAM education has also witnessed some problems; for example, the majority of STEAM curriculums are only available in private education institutions. While some schools have STEAM classes, this approach has not been integrated into a course syllabus or regular teaching. The lack of clear understanding of the concept and related studies has also made STEAM practices difficult to integrate and evaluate in China.
近年来,STEAM教育在我国已成为热门词汇。然而,在这一风尚的背后也存在一些问题。大量的STEAM教学实践仍局限在创客教育、非正式教育中,即便走进中小学校园,也未能进入常态的课程与教学;对STEAM概念的理解不清、理论研究缺乏,在实践中存在盲目照搬、难成体系、难以评估的现象。
The STEAM Education Roundtable in Chengdu is organised by CBBC and will create a platform for UK and Chinese education experts, leaders from Chinese and international schools, as well as representatives from course development companies, to share and discuss insights and experiences in STEAM education in southwest China and beyond.
本次STEAM教育圆桌讨论会"由英中贸易协会主办,邀请英国教育领域专家、成都市中小学校及幼儿园领导、课程研发机构代表,交流STEAM教育在中英两国的实践经验、面临困难,并讨论发展方向及合作前景。
Agenda 会议日程
Time
Content
14:00-14:15
活动介绍及欢迎词


Opening speech

14:15-14:30
来宾介绍


Introduction of guests

14:30-15:00
英国STEAM教育开展情况分享


STEAM education in the UK

15:00-15:40
中国STEAM教育开展情况分享


STEAM education in China

15:40-16:00
中国STEAM课程研发机构分享


STEAM education curriculum development in China

16:00-16:50
圆桌讨论


Roundtable discussion

16:50-17:00
总结语


Closing remarks

Speakers演讲嘉宾
Dr Nicole Li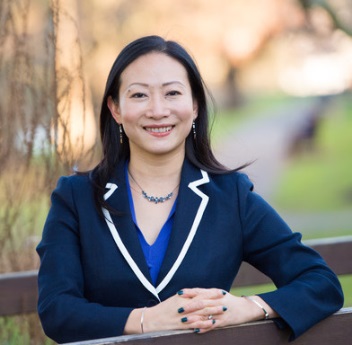 Dr Juerong (Nicole) Li, Founder of Karltons Education, holds a doctorate degree in Physics from the University of Surrey, UK. She is an active quantum physicist and her research is mainly focused on realising Quantum Computers. Dr Li also works as a project manager and manages a GBP 10 million EPSRC funded research project. She has had many scientific papers published in high impact-factor journals, including Nature. Her educational background and an understanding of both the Chinese and UK education systems motivated her to establish Karlton Education which aims to provide the latest technological research information to young children. Dr Li hopes that she can be a role model to women and girls who are looking to pursue careers in STEM.
李珏蓉(Nicole Li) 博士是Karltons教育咨询公司创始人(Karltons.co.uk)。目前她主要从事对量子计算机的研究和实现并管理由英国政府出资(EPSRC)GBP 10 million的科研项目。她在世界一级科研刊物上发表了十几篇文章,包括《自然》杂志等。正是由于她对科技教育的热情,以及独特的个人教育经历和对中英教育体系利弊的深入了解促使她在2016年成立了Karltons Education Consultants教育咨询公司。公司致力于通过STEAM教育理念与为孩子们提供第一手的科技研发信息,并利用自行设计制作的Demo将复杂抽象的科学简单易懂,激发孩子们对科学的兴趣。
Dr Will Percy


Dr Will Percy, WCBS China Director of Operations, has over a decade of school leadership experience in China, leading in bilingual, state, and international schools. As a former Headmaster in bi-lingual schools and National Director of Academic Technology at WCBS, he has particular interest in creating systems to support students in developing creative and Design Thinking skills to support trans-disciplinary STEAM projects in their real world application. Dr Percy also specialises in developing support systems to foster effective faculty reflection, knowledge exchange, and development within STEAM projects.
Will Percy博士,目前就任英国WCBS公司中国运营总监,拥有十余年在中国双语学校、公办学校和国际学校的管理经验。Dr Percy 对于开发和利用信息系统帮助学生在跨学科的STEAM项目中培养创新和设计思维能力方面有浓厚兴趣。Dr Percy 还致力于研究如何通过信息系统在STEAM项目中帮助教师有效地跟踪教学成果,并实现知识的交流和发展。
Registration 报名参会
This event is FREE and OPEN TO ALL. Please book your place as soon as possible. Places will be given on a first-come-first-served basis.
本活动对会员和非会员同时免费开放。请发邮件报名,机会先到先得。
To register, please contact
Jasmine.Gong@cbbc.org.cn