Description

The impact of COVID-19 has sent shock waves across global markets, with stock markets reaching an all-time low since the global financial crisis of 2008. The Cheung Kong Graduate School of Business' (CKGSB) Business Conditions Index (BCI)—widely followed as a key indicator of Chinese executives' sentiment on China's macroeconomic environment—reflects this trend in sales and profit forecasts of companies in China. Yet, many questions remain on the challenges and opportunities brought by the COVID-19 outbreak.
What is the impact of COVID-19 on businesses in China?
How and when do companies expect recovery?
Where do opportunities lie for businesses?
How is the labor market affected by the COVID-19 outbreak?
How can governments improve business conditions?
The British Chamber of Commerce in China is a supporting partner of CKGSB's webinar on 'The Impact of COVID-19 on Businesses and the Chinese Economy', in which CKGSB Associate Dean and Professor of Economics Li Wei will reveal for the first time the findings for March 2020 of the CKGSB Business Conditions Index and shed light on the outbreak's impact on Chinese businesses, particularly private enterprises. Meanwhile, Greg Gilligan—Chairman of the American Chamber of Commerce in China and Managing Director of PGA TOUR China—will expand on COVID-19's influence on American businesses and how they are coping.
Event Overview
Date/Time: 9:00AM – 10:40AM, 27th March, 2020 China Time
Language: English
RSVP now to register! We will confirm your registration by email, and send you the webinar login details.
---
Speakers
Li Wei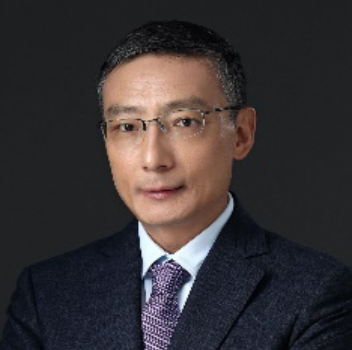 Dr. Li Wei is Professor of Economics, Associate Dean of the CKGSB MBA Program, Director of the Case Center and Director of the China Economy and Sustainable Development Center at the Cheung Kong Graduate School of Business. He formerly served as a professor at the Darden Graduate School of Business, University of Virginia.
Previously, Prof Li was a research associate at the University of Michigan's Institute for Social Studies and taught at Duke University's Fuqua School of Business.
About CKGSB's Business Conditions Index
In June 2011, the Cheung Kong Graduate School of Business Case Center and the Center for Economic Research initiated a project to gauge the business sentiment of executives about the macro-economic environment in China – called an index of business conditions. Under the direction of Professor Li Wei, the two research centers designed and tested the BCI survey in July 2011. In September 2011, the first surveys were distributed and first results computed, and has been published monthly ever since.
The CKGSB Business Conditions Index is a set of forward-looking, diffusion indices. The index takes 50 as its threshold, so an index value above 50 means that the variable that the index measures is expected to increase, while an index value below 50 means that the variable is expected to fall. The CKGSB BCI thus uses the same methodology as the PMI index.
The survey asks roughly 300+ senior executives of companies whether their main products are for consumers or non-consumers, and then asks how they think product prices will change in the next six months. Based on survey responses, we have been able to report expectant changes in consumer and producer prices, as well as a variety of other related indices. Companies surveyed are across different sectors, including consumer, industrial, real estate, manufacturing and staple.
Greg Gilligan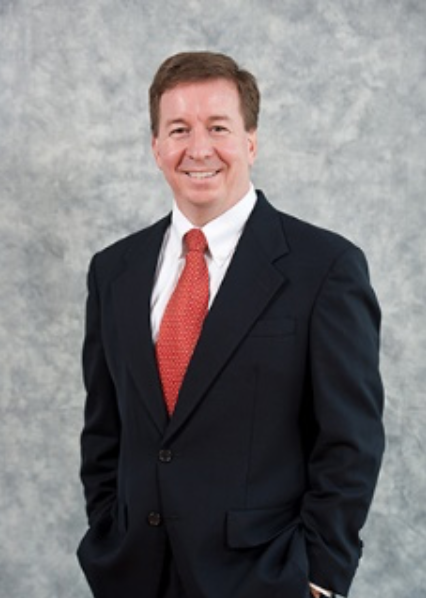 Greg Gilligan joined the PGA TOUR in late 2013 as Vice President and is the lead executive in China serving as PGA TOUR China Managing Director. Currently Chairman Emeritus, Gilligan served in an elected capacity as Chairman of the American Chamber of Commerce in China, as an officer for four consecutive terms from 2011 – 2014.
Prior to the PGA TOUR, Gilligan was the Managing Director of APCO Worldwide' s Beijing office. He joined APCO after serving as General Manager of Corporate Affairs for McDonald' s (China) Co., Ltd., where he developed and executed strategies to enhance McDonald's brand and corporate image among China' s regulatory bodies, consumers, and other key stakeholders. Prior to that role he served as McDonald' s China' s General Manager for Southeast China.
Gilligan holds a Master of Business Administration from Northwestern University's Kellogg School of Management and the Hong Kong University of Science and Technology; a Master of Arts in Asian Studies and Juris Doctor degrees from Washington University in St. Louis; and a Bachelor of Arts in history from Fairleigh Dickinson University. He has been a member of the Missouri Bar Association since 1995.
With more than 21 years in China, Gilligan is fluent in Mandarin Chinese.