Description
The Royal Wedding Celebrations!
British Ambassador's Residence Gardens
Saturday 19 May, 6.00pm – 9.00pm
* Please note, you need to be a British national to register for this event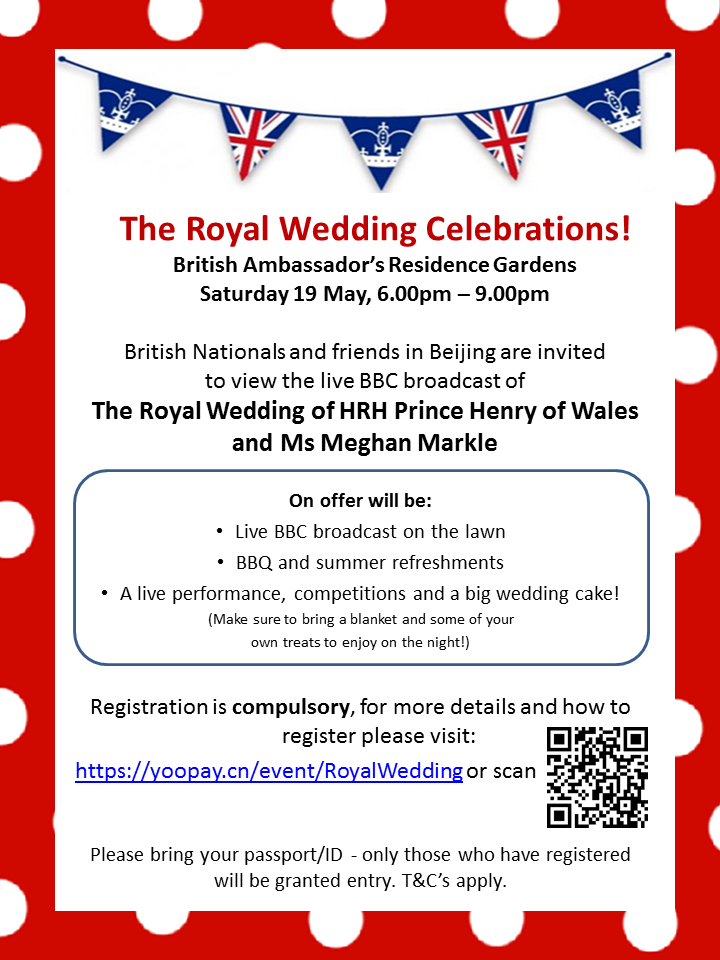 British Nationals and friends in Beijing are invited
to view the live BBC broadcast of
The Royal Wedding of HRH Prince Henry of Wales
and Ms Meghan Markle
On offer will be:
Live BBC broadcast on the lawn
BBQ and summer refreshments
A live performance, competitions and a big wedding cake!
(Make sure to bring a blanket and some of your
own treats to enjoy on the night!)
Registration is compulsory, for more details and how to register please visit:
https://yoopay.cn/event/RoyalWedding or scan
Please bring your passport/ID – only those who have registered will be granted entry. T&C's apply.