Description
You are warmly invited to the YCIS Beijing Early Childhood Education Information Session on Tuesday 22nd January 2019.
Find out how your child can benefit from our bilingual play-based learning and Learning Community model, led by a team of highly experienced early years educators.
The info session will include a tour of ECE and presentations from our academic team.
To sign-up, please scan the QR code or click here to visit our Yoopay page.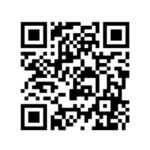 We look forward to seeing you there!
---
Details
When: January 22, 9am
Where: Yew Chung International School of Beijing, Honglingjin Park, 5 Houbalizhuang, Chaoyang District, Beijing 100025
北京耀中国际学校, 中国北京市朝阳区后八里庄5号红领巾公园 100025
Tel: +86 10 8585 1836