YPDP Graduation Ceremony
Beijing was glistening in snow this week, marking a magical end to a fantastic year and also the finale of the second YPDP hosted by the British Chamber of Commerce in China. Three months ago, 60 young professionals embarked on a journey to learn, grow, and take proactive steps towards a successful career. They have participated in a series of incredible workshops led by expert mentors of some globally recognised companies. Each workshop enabled our fellows to expand their knowledge, acquire new skills, and be inspired to continue fulfilling their potential. Whilst our time seems to have passed so quickly and our cohort is nearing the farewell point, the strong bonds our fellows have formed will be long-lasting into the future. All that remained was a final celebration to congratulate our cohort with the YPDP Graduation Ceremony.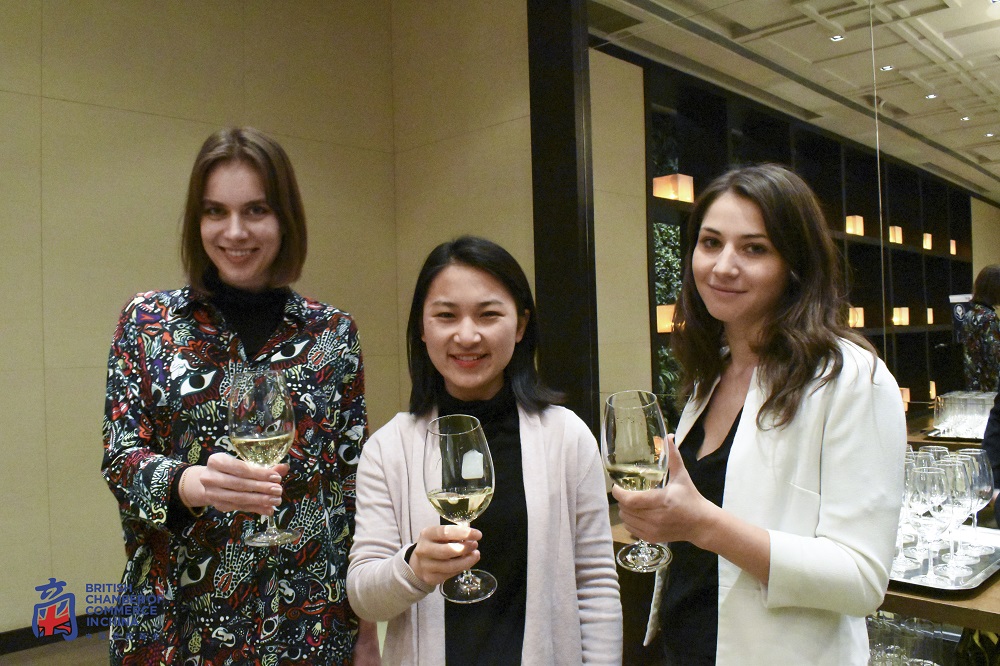 The Rosewood Hotel provided the perfect setting for our fellows to celebrate their progress and success. The evening mirrored the Initiation Ceremony as the room was again filled with an enthusiastic stir. The atmosphere was festively warm as everyone shared stories about the previous weeks, discussing the diversity of lessons learned and sharing in the excitement of future aspirations.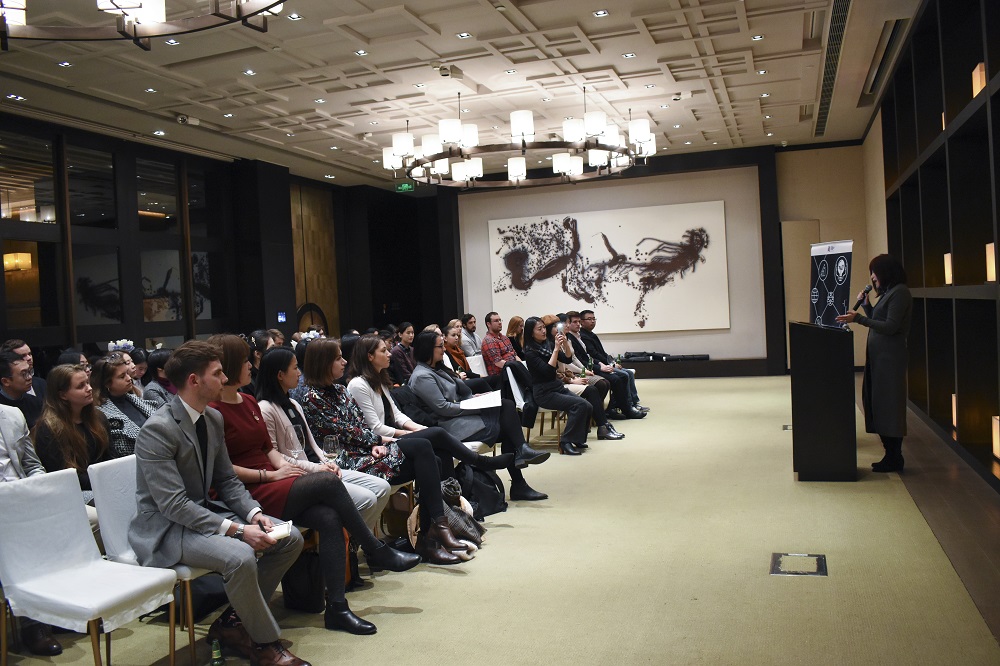 The ceremony was initiated with a keynote by Vivian Lv, Vice President – Corporate Affairs, Pearson, the programme's 2019 sponsor. She announced that "today's grads will face a glittering future as you move out of this superb career development programme." In the rapidly advancing and ever-changing job market in China and the world, she emphasised that "54% of all employees will require significant re-skilling and up-skilling". Vivian praised the YPDP, as offering participants "an excellent opportunity to sharpen the essential soft skills to make young professionals more employable and competitive in the workplace."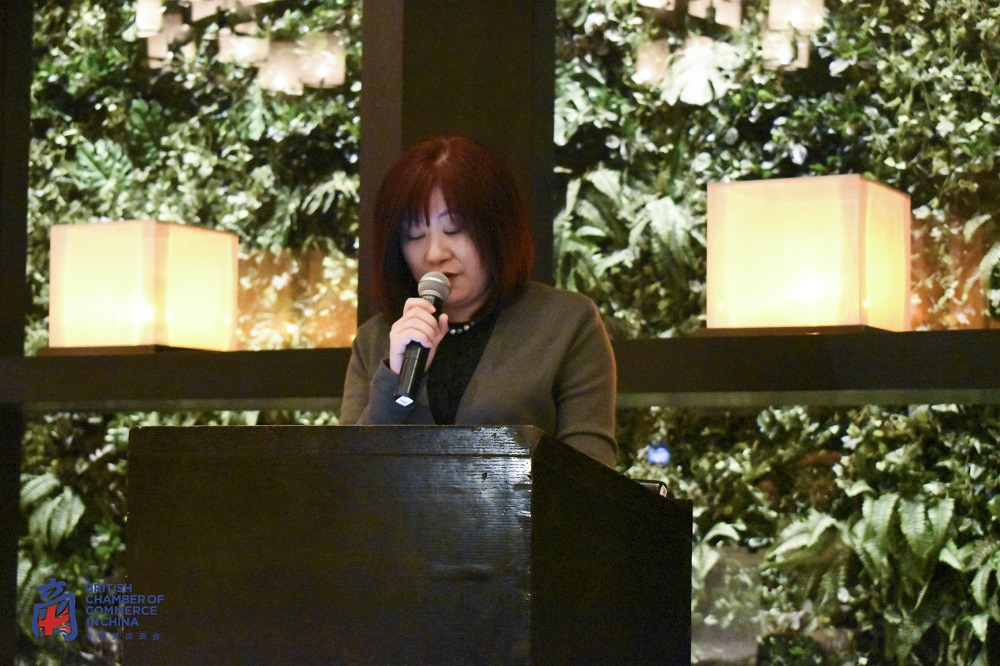 Our young-professionals recognised our next speaker from the Communications Workshop as St. John Moore, Partner – Head of Beijing, Brunswick, who commended the fellows on our commitment to the programme. He noted how "learning is a critical part of the process" and develops the "foundation of who you are." Whilst we cannot always control our early educational choices, becoming a young professional can be the first step in taking the initiative and opting for training programmes like the YPDP. St. John is an avid advocate of the YPDP, having featured on the programme for two years running, and explained how this programme fulfils the very need of people who look for sources to develop successfully. He noted how, as the number of fellows had doubled since the previous year, he cannot wait to "mentor 120 fellows next year."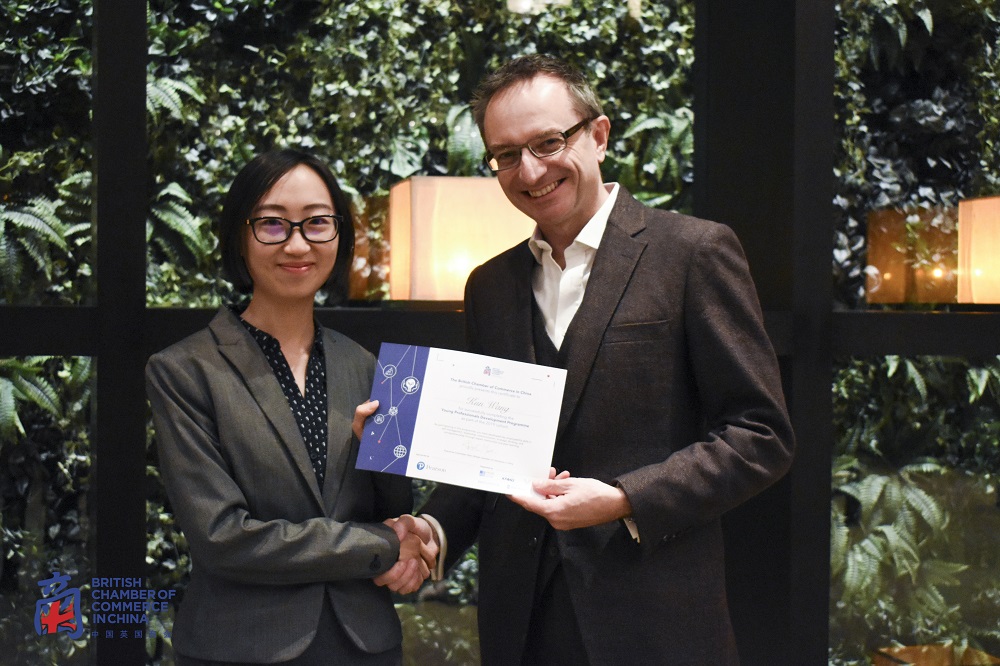 The time we were all waiting for finally arrived, for our fellows to graduate and receive their certificates. Each fellow proudly walked to the stage and received a triumphant applause, celebrating everyone's efforts and achievements. The young professionals reflected fondly on the programme and evening as a whole:
            "Meeting professional mentors and learning from their varied experience through a series of workshops was great. Thanks a lot to our fantastic organisers for your kind arrangement and support. This event was a memorable graduation ceremony in Beijing and a brilliant night in my life to remember." Tina Li, Corporate Communications Officer, John Swire and Sons Ltd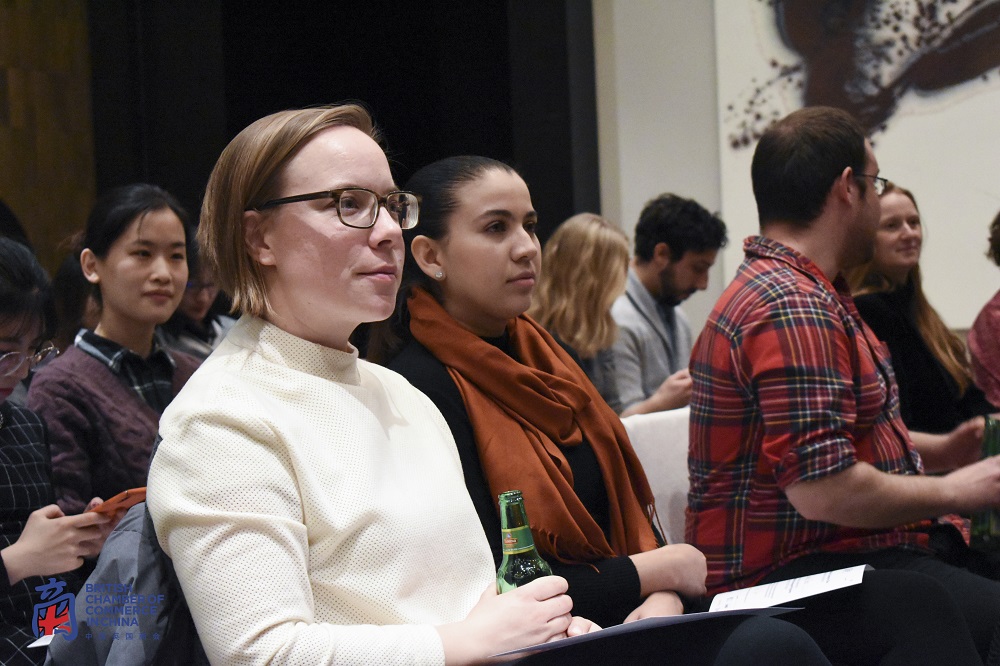 "It was great to see all of the programme participants and mentors for one last time, and close out the programme in style at the Rosewood Hotel. I certainly learnt a lot from the programme and look forward to working with everyone outside of it and around Beijing!" Joseph Cash, Policy Advisor, Confederation of British Industry
 "YPDP is full of intelligent, experienced, fun professionals, where I found friends among inspiring workshops. It's hard to depart from amazing mentors and peers but I look forward to what the future brings." Grieg Huang, Study Progress Consultant Coordinator, Atlas Education
"Taking part in the YPDP has been an incredible experience. I've gained new skills, a vast network of inspiring young professionals and insight into key areas of employability from some extremely accomplished mentors. The Graduation Ceremony was the perfect end to an amazing three months." Lauren Pettit, Marketing Director, Hutong School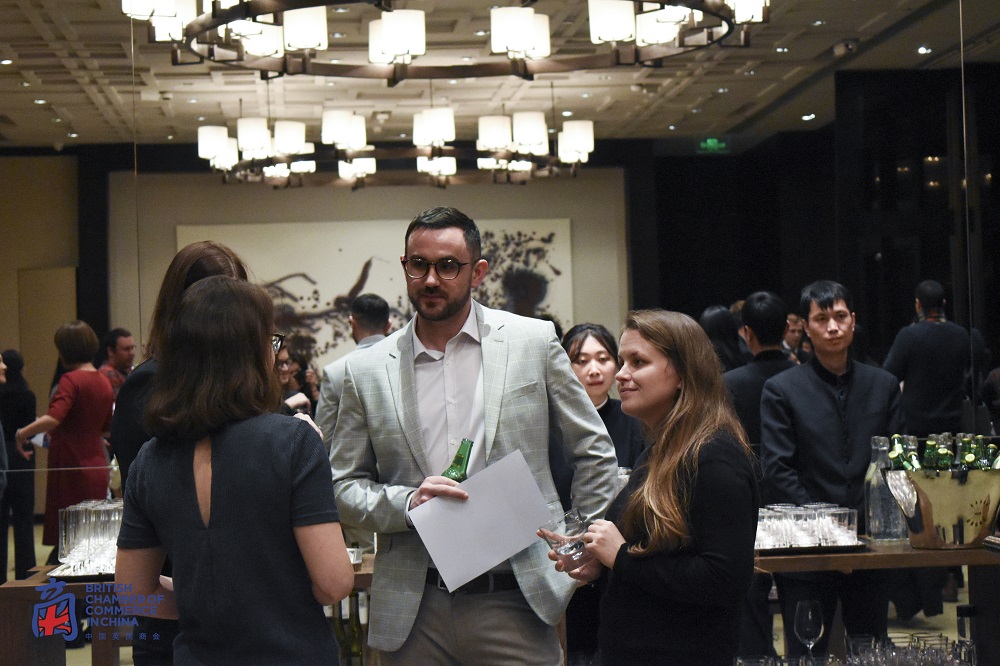 The Graduation Ceremony was closed out fittingly with the person who started the programme last year and has worked commendably to help expand and build its brand and value for a second incredible year. Our YPDP Director, Charlotte Smith, praised our cohort for "demonstrating a commitment to developing key employability skills in self-management, leadership, communication, strategic thinking, and entrepreneurship."She expressed gratitude and admiration to those that "have seized this exclusive opportunity to learn from expert mentors who are all senior leaders of member companies, as well as from each other's diversity of perspectives, ranging from 11 nationalities and 15 industries." She thanked everyone involved and ended by stating "I wish our fellows the best of luck in all future endeavours, with the confidence that you will go on to be change-makers in China and the wider world…the people in this room have the potential to be your lifelong mentors, advocates and friends."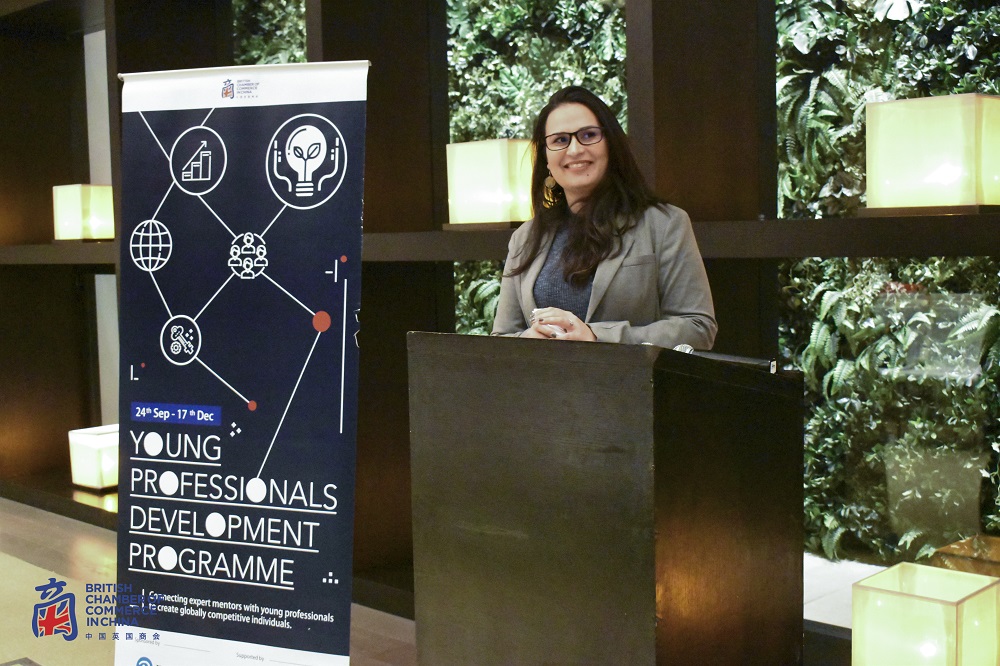 Our incredible mentors offered some final words of praise for the YPDP and its cohort:
"The Brunswick team was delighted to join the 2019 YPDP Graduation Ceremony, which recognised the hard work and commitment of this year's cohort. Well done to all!" Rachael Layfield, Director, Brunswick
"It was wonderful to join the fellows for their Graduation Ceremony and hear how much they had learned from the programme" Helen Twite, Vice President – Commercial, Rolls Royce
"Every cohort of the YPDP is forming a network, beyond their university or current workplace, which will stay with them for a lifetime. I have no doubt in twenty years that they'll all be chatting fondly about the YPDP as they're leading in their chosen fields." Julian Fisher, Cofounder, Venture Education
"Graduation is just the start of a great journey ahead for the young professionals. More importantly, the network you have established is the most valuable asset you will keep in your career and personal life. Stay connected and we look forward to hearing more news of your development in the near future." Daisy Shen, Partner – Deal Advisory, KPMG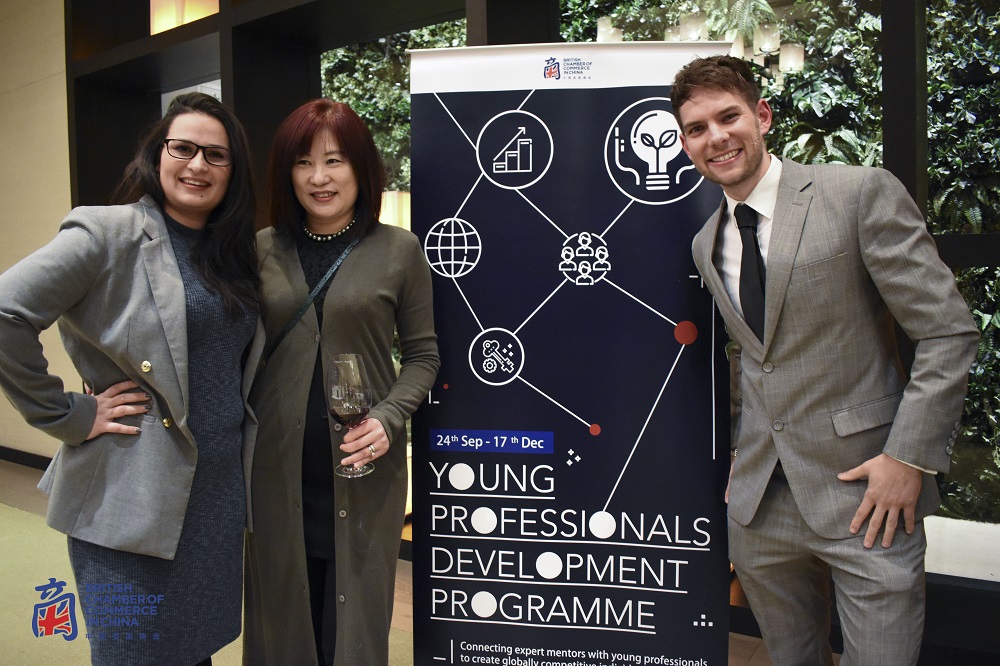 As the success of the second YPDP closes with the year, its effects will echo through into the next and with it a great promise for all young-professionals looking to succeed in the year ahead. Whilst the Graduation Ceremony provided our fellows with a unique opportunity to reflect on their sense of achievement, they are in fact graduating with much more: motivation, knowledge, and a group of life-long mentors and friends. The YPDP would like to once again emphasise its appreciation for the commitment of the fellows, the hard work of the mentors, and the value created by all those involved. The British Chamber is looking forward to YPDP 2020 and providing more value to young-professionals in China. In the concluding words of our YPDP Director "I truly believe in the power of creating shared learning experiences. It has been a privilege; Merry Xmas and a Happy New Year!"