Forum Overview
Financial and professional services are vital sectors to the UK economy and its role in the UK-China relationship is both deep-rooted and extensive. The Financial & Professional Services Forum represents various aspects of this industry including banking, insurance, legal services, accountancy, business advisory and more.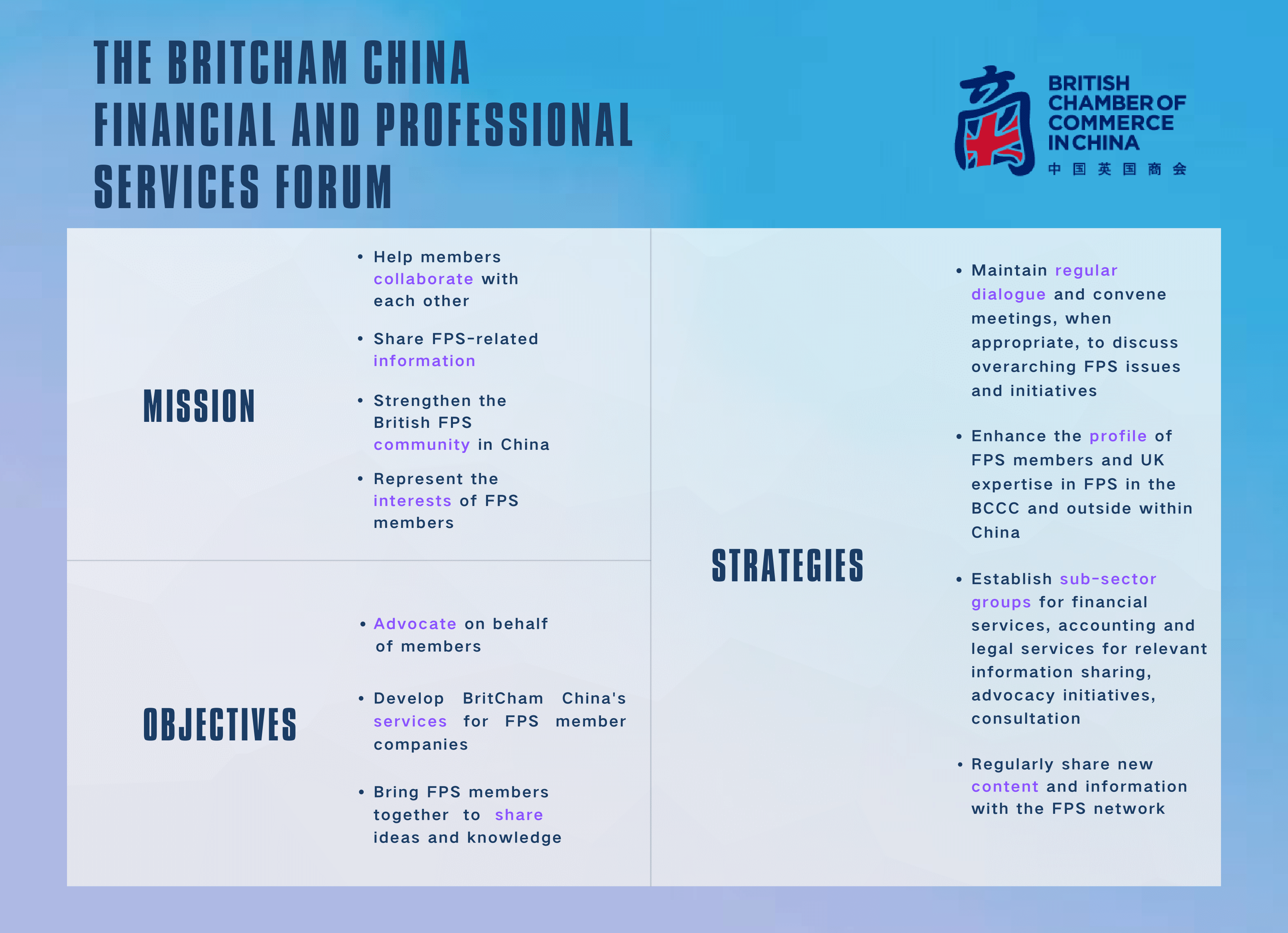 Leadership
The forum is co-chaired by Michael Fosh and Peter Hogg.
Who should join
Any BritCham China members who are interested in joining a community of FPS professionals and gain cutting edge insights into the latest market trends should join our WeChat forum group. Almost all major Chinese financial services companies, government departments (including the various regulatory bodies and the central bank – People's Bank of China) and Chinese SOEs are headquartered or have a major presence here in Beijing. It is planned therefore that the Forum will hold regular events where members can network with their counterparts in Chinese enterprises. The forum is also aiming in to be informative to the wider Chamber membership in Beijing on different aspects of Finance & Professional Services during our events.
Related Events
Where do British businesses stand after Brexit and the EU-China investment deal?
The UK's Brexit deal will guarantee tariff-free trade for most goods but does little for important sectors such as financial and professional services
Enhanced market access and constraints on the behaviour of SOEs were among the outcomes of the EU-China investment deal
As part of 'global Britain', the UK should look to strengthen economic cooperation with China to support its post-COVID recovery and help offset lost economic output from Brexit
Read more here