Last Friday 6th December truly marked the start of the Beijing Christmas season as the annual BritCham Christmas Party attracted 300 guests to drink mulled wine, feast on turkey and enjoy Christmas carols.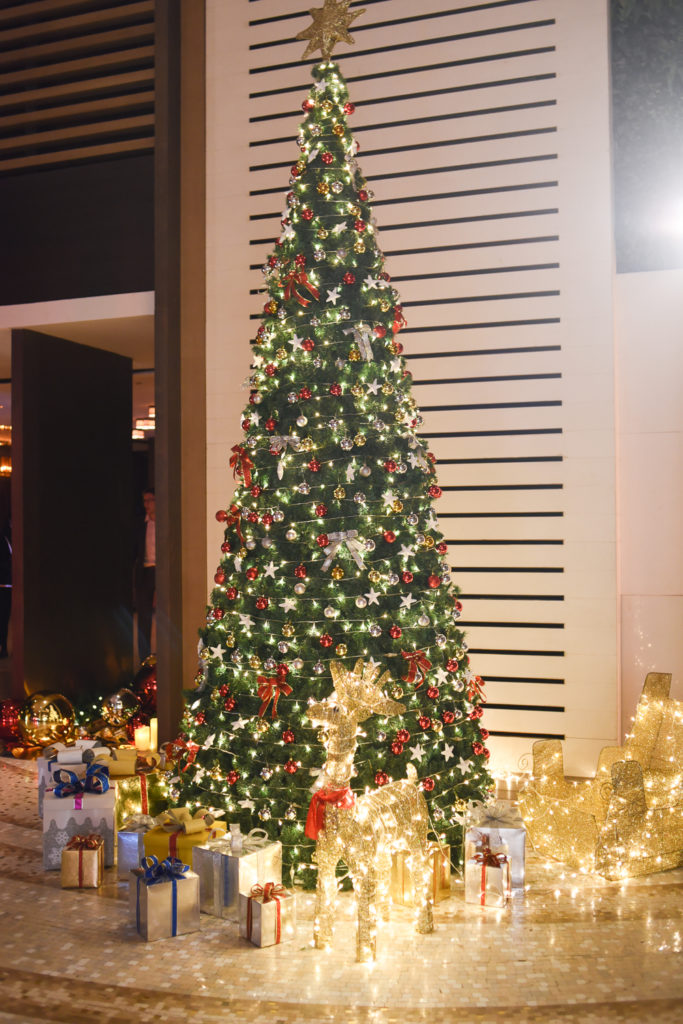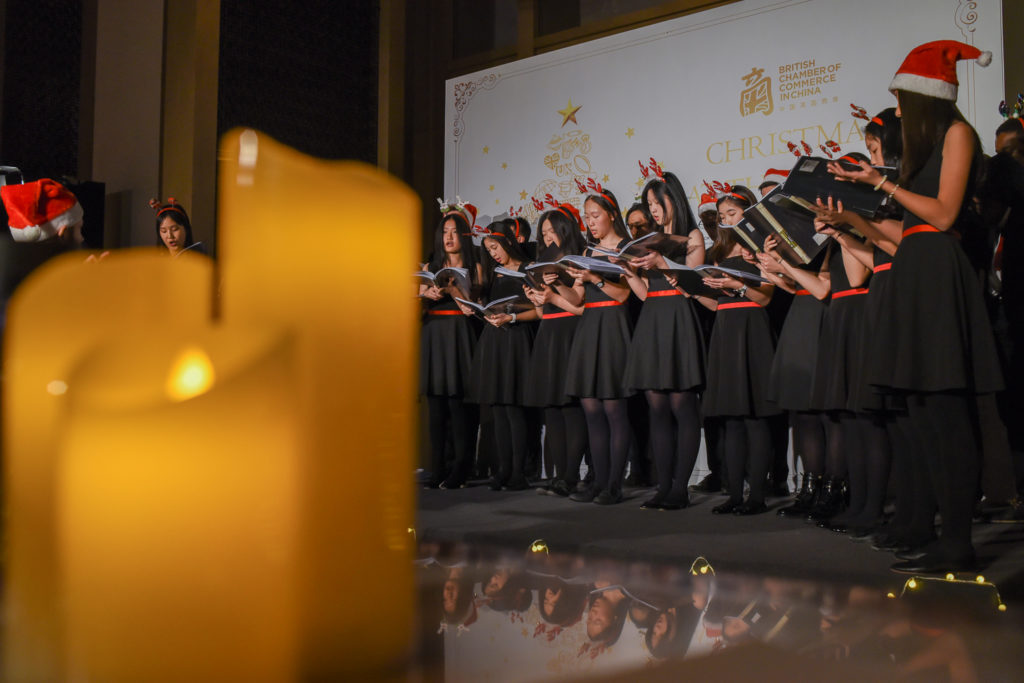 Guests were treated do Christmas at the Palace, as the Rosewood hotel was transformed into a venue fit for a monarch, which was just as well, as HM Queen Elizabeth II (kindly on loan from Madame Tussauds) greeted guests on their arrival.  A chorus of Christmas Carols, performed with gusto by the Dulwich College Beijing choir filled the air as guests tucked into Christmas canapés and mulled wine, expertly crafted by TRB.
More festive fayre was to follow, with a sumptuous Christmas feast, turkey & brussel sprouts included, whilst Santa even made an appearance to hand out presents to the guests who had behaved the very best over the year (or the luckiest raffle winners!).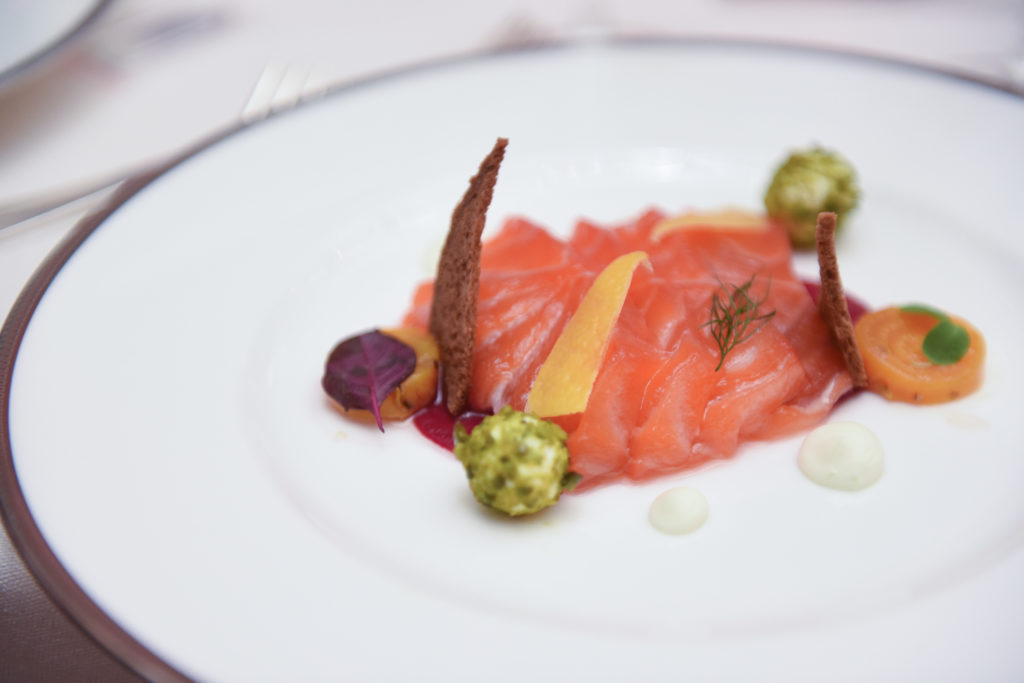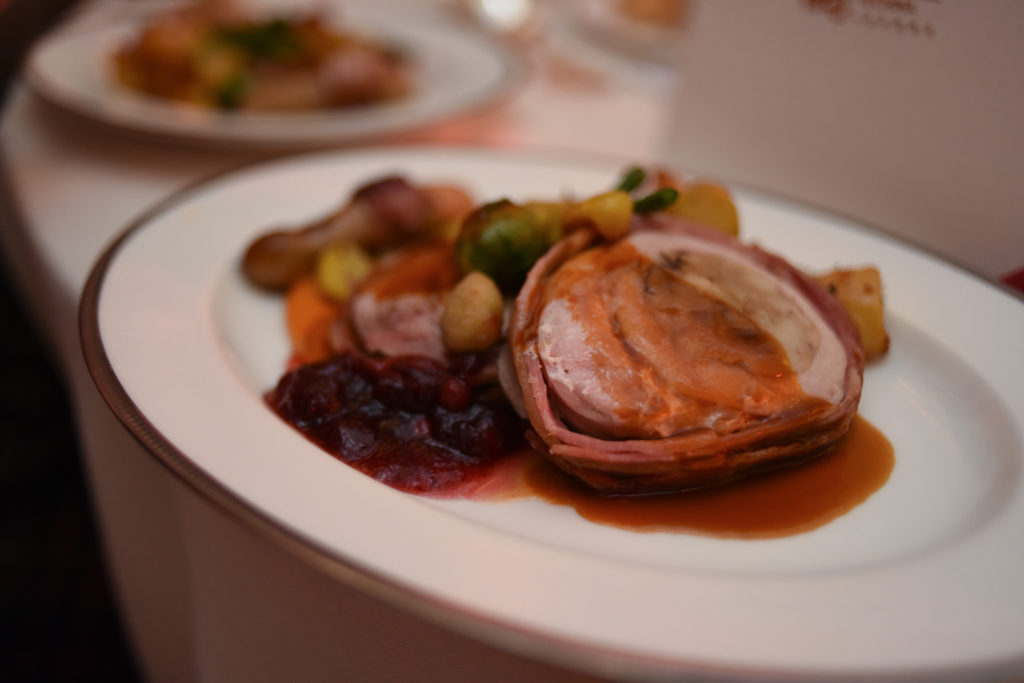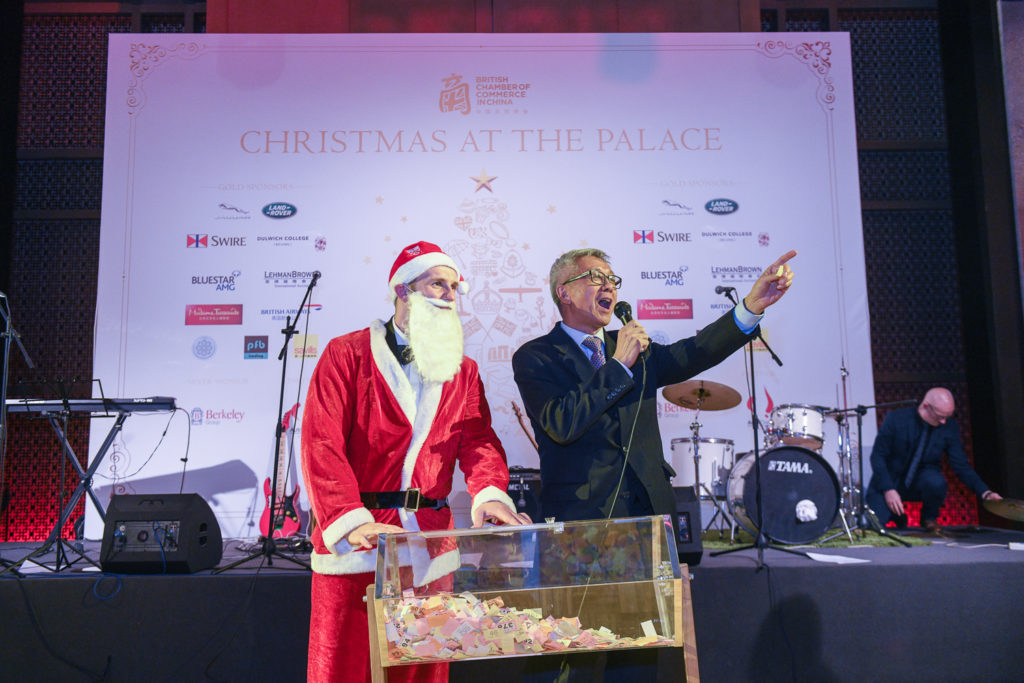 Finally, the evening was rounded off in style with guests filling the dancing floor along to the sound of Stevie Mac and the Mac Daddies best beats.
BritCham would like to thank our invaluable Gold Sponsors: Jaguar Land Rover, Dulwich College Beijing, Bluestar AMG, Lehman Brown, Swire, Savills, British Airways, PFB Trading, Madame Tussauds, TRB and Berkeley with a special thanks for AustCham Beijing for partnering with us.



We must thank as well all of our prize sponsors from which raffle ticket donations were passed on to Roots & Shoots!We wish you all BritCham members and friends a very Merry Christmas and a Happy New Year, and we hope to see you at many of our events in 2020! 

Christmas Party photos can be downloaded via the link below:

https://pan.baidu.com/s/1MwNvcmigWb6WaPphtrlrZg