The plenary sessions approved recommendations for both the 14th Five Year Plan and longer-term strategic goals through to 2035.
China's leaders claim success in building a moderately prosperous society.
Few details were announced but technological innovation and self-reliance is at the core of China's 14th Five Year Plan.
Last week the Communist Party of China (CPC) held the fifth plenary session of the 19th Communist Party Central Committee, which concluded on Thursday. Although the communiqué was light on detail, at a time when the Chinese economy continues to recover from the COVID-19 pandemic and when US-China relations are at decades low, the broad outcomes of this year's plenary session are still a valuable insight into China's long-term vision for modernisation and its views on the international environment.
Why is the plenary session important?
Held every year, plenary sessions gather together the CPC's Central Committee to deliberate and align on national policies. The aim of this year's meeting was to evaluate the previous Five-Year Plan and to approve general recommendations for the upcoming 14th Five-Year Plan. Additionally, this year's fifth plenum also commented on China's longer-term strategic goals through to 2035. This is the midpoint by which China will aim to have achieved its centennial goals in 2049 of building a "modern socialist country", 100 years after the founding of the People's Republic of China.
What did we learn?
Issued after the session concluded, a communiqué summarising the general outline of the session was released. It declared that the goals of the 13th Five-Year Plan would soon be realised and that China would succeed in building a moderately prosperous society. By the end of the year, the size of the national economy will have reached RMB 100 trillion (approximately GBP 11.6 trillion), and China reports to have lifted 55.6 million people out of poverty and created 60 million urban jobs over the past five years.
While the 13th Five-Year Plan emphasised "innovation-driven development", the upcoming plan looks to place even greater importance on innovation, which will form the core pillar of China's development. Underlying this is a broader ambition to achieve technological self-reliance and become a technological superpower which will permeate all areas such as R&D, consumption, reducing carbon emissions, agricultural development, national security government processes. This focus on indigenous innovations builds on previous strategies towards self-reliance such as Made in China 2025, which laid out domestic market share targets for emerging industries. Although such details were not released in the communiqué, more specifics are expected to be announced at the next session of the National People's Congress (NPC) in March when the final plan will be approved.
The plenary session also heavily referenced the dual circulation strategy (see our previous breakdown for a refresher) as a new model to drive future growth. This broadly aims to reduce the country's external exposure through securing domestic supply chains and leaning more heavily on the domestic market as a source of growth. Similarly, while the communiqué did not include a concrete plan as to how the government aims to realise this new growth model, we can expect broader policies designed to stimulate domestic consumption, push through supply-side reforms and generate more opportunities for international cooperation and competition.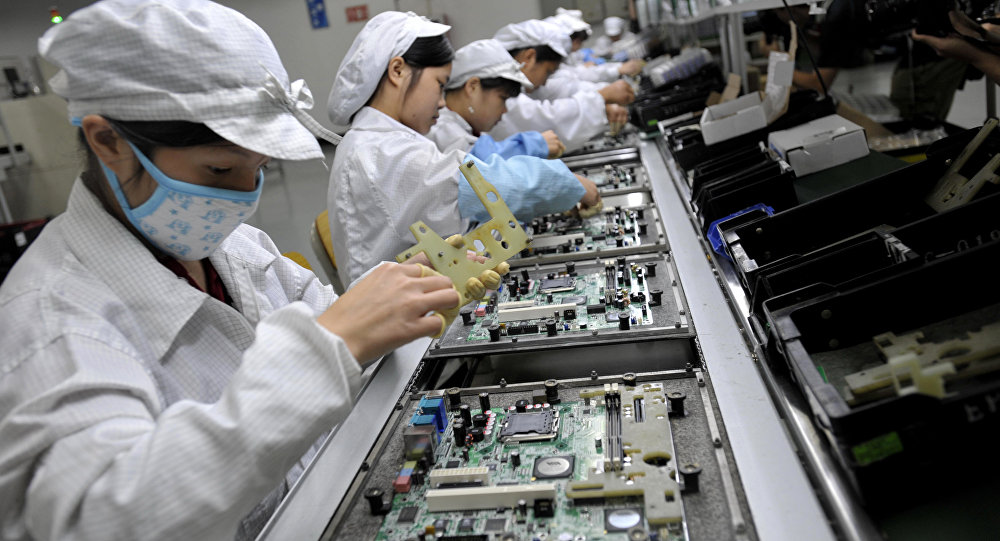 How will it impact British business?
The full plan will not be issued until March 2021 when the NPC convenes in full, but until then, businesses should begin to consider how their own strategies align with China's national policy directives. As the country moves towards high-quality and sustainable development, opportunities are likely to be found in sectors such as healthcare, for example, where China's population continues to age and the focus of public health shifts from treatment to prevention. Additionally, policies to accelerate green and low-carbon development in light of President Xi's recent announcement that China will be carbon neutral by 2060 should present opportunities for companies with a sustainable agenda that support China's environmental objectives.
Last year, British companies across the board cited the rapid pace of technological innovation as the most positive trend  for their business in the next year. With its central focus in the 14th Five-Year Plan, the opportunities that continuing innovation brings to firms in market look set to continue. However, British companies will have to remain vigilant as to how China's goals of greater technological self-reliance and concurrent policy developments, such as the draft Personal Information Protection Law, will impact their ability to operate and compete with domestic companies on a level playing field. The British chambers hope that future policies to stimulate consumption and technological innovation will create equal opportunities for local and foreign companies alike.
---