The Executive Committee is elected at the Annual General Meeting and defines the strategy of the Chamber and works closely with the Chamber's secretariat team to deliver on the strategy for our members.
The committee consists of business leaders from a wide range of industries, all of whom are specialists in UK-China trade.
In line with the Chamber's bylaws, voting for our next executive committee will take place on the day of the AGM – in person or via proxy.
Only British Chamber members can attend the AGM – please click here to register your attendance!
At this year's AGM we will be electing one Vice Chair, one Treasurer and six At Large members.
Please note that the format of the AGM is subject to Covid restrictions – we are planning for an in-person AGM, but may move online if the situation requires. We will keep everyone updated with any changes.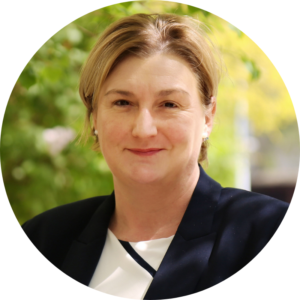 Rachel Dent
Head, Harrow Beijing
I would very much like to be considered for re-election to the board as I see this as a vital time for British business and indeed the education sector in China. There is a huge amount of energy and enthusiasm in the present board and I hope I contribute a small part to that dynamic.
I am also passionate about the idea of diversity and career development for all. Again this has been strong feature of the Chamber over the last year.
Chris Dicks
Partner Risk and Advisory, Deloitte
Having moved to China at the end of 2019 I have been really impressed by the work of the British Chamber during the last two and half years, which have coincided with a number of unprecedented challenges for Global businesses and British businesses alike. At Deloitte I work with Multi-National Companies to help them manage risks, enhance their control environment and improve governance – built on over 20 years of experience in professional services.
As someone who is in China for the long term I recognise both the opportunities and challenges for British businesses that are operating in China. We should be clear on the areas where we are seeking change in the interests of British Business, but also advocates for the opportunities that China offers. Ultimately, it is through having a strong and vibrant British Business community that we will increase the impact of our advocacy efforts and I'm committed to playing my part in achieving this.
Being British with a Chinese wife and bilingual children, I'm someone who understands how to successfully navigate two cultures! If elected to the Executive Committee, I will bring the following:
A fresh perspective as someone who is relatively new to the British community here in Beijing, but committed to being in China for the long-term;
Experience from working with Multi-National Companies for 20 years initially in the UK and now in China, that will help me to input and shape the advocacy work of the Chamber; and
As a qualified chartered accountant I'm able to bring further finance experience to the Executive Committee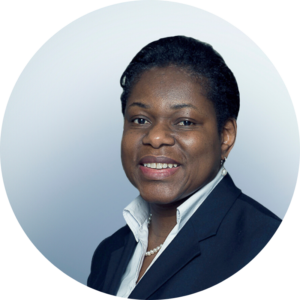 Ninette Dodoo
Partner, Freshfields Bruckhaus Deringer
I relocated to China in 2009 from Brussels and since then I have had the opportunity to assist multinationals, including several British and Chinese companies, on competition law related matters in China and the Asia-Pacific region. I have also had the privilege of supporting European businesses in the past serving on the Executive Committee of the European Chamber of Commerce in China.
As the United Kingdom transitions into a post-Brexit era, the British Chamber can be expected to play a pivotal role in supporting the interests of British business in China. It would be a privilege to bring my experience to bear at the British Chamber. If elected, I would draw on my 20 years of legal experience advising multinationals to support British business in China.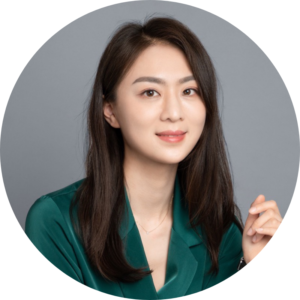 Athena Liu
Director Government Relations Greater China, Pearson
I am lucky to have the opportunity to work in the education industry from different perspectives, from government, NGO to SME, from non-profit organisations to commercial companies, which gives me the chance to have an overall understanding of the industry and also makes me believe learning and acquiring new skills are some of greatest drivers of positive social mobility, understanding and respecting diversity is the foundation and the key to collaborations.
I understand that the British Chamber's mission is to help British business get connected locally, nationally and internationally, with other businesses, with decision-makers and with opportunities. That's what I am excited about and where I hope to contribute. In the post pandemic world people and business even more need to get connected and be relevant. My experience enables to me to contribute from perspectives of diversity, equity and inclusion, multi-dimensional analysis angles and education connections with different industries.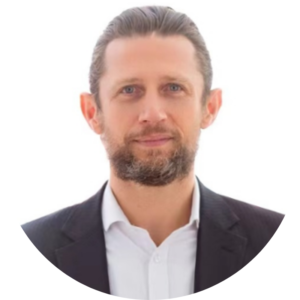 Ross Parsonage
Director, Kaivalya Consulting and Training
Living and working in China in a rapidly changing geopolitical environment has never been as challenging or as uncertain (or as exciting) as it is now.  The British Chamber sits at the centre of a dynamic community of UK businesses and individuals. Through strong leadership, vision, careful planning, hard work and, most importantly, heart, the Chamber has given the British business community a much-needed, vital, thoughtful and powerful voice.
If re-elected to the Executive Committee, I will draw on 20 years' of personal and professional experience in Beijing to further the remarkable work of the Chamber supporting its members and their families navigate the demands (and pleasures) of living in one of the most dynamic cities in the world.
I really care about people and thrive in business settings where building relationships and developing genuine connections with others is considered a key asset and a much needed strength.  I value professional kindness, honesty and harmony.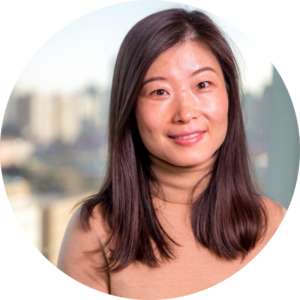 Daisy Shen
Partner, Head of Climate & Sustainability, KPMG
I have been working as the At-Large member on the Exco for the past five years. I had the privilege to work with the wonderful Chamber team and excellent Exco members to support the Chamber and witness the Chamber growing and becoming a strong and independent voice of British business in China.
I would like to provide my continued support to the Chamber, bringing in my experience over the past two decades as a female leader in a global organisation, professional expertise in sustainability and ESG, as well as my connection and resources in the KPMG network.
I believe that "Actions speak louder than words". I not only contribute ideas but also make things happen. I have been involved in or driving many exciting and great initiatives for the Chamber (e.g. the Green Chamber Plan). I would love to continue my participation to achieve tangible results and bring more value to the Chamber, the members and the business community.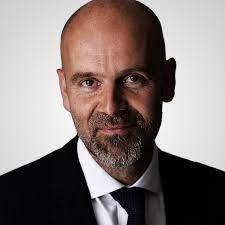 Chris Torrens
Partner, Control Risks
I have been advising British and other multinational companies on business risks in China since 1989 and have gained a deep understanding of the key issues facing foreign companies in this market.
China's relationship with the UK, Europe and the US is entering its most sensitive period in three decades. British companies are facing a daunting combination of geopolitical tensions, regulatory challenges, domestic competition and an increasingly tough compliance environment.
I firmly believe that British companies can continue to succeed and prosper in the China market. I am eager to use my knowledge of corporate strategies and business operations to help Chamber members navigate their way through this challenging landscape. With my experience in geopolitical and regulatory risk management, I believe I can add a valuable perspective for members and contribute to the Board's thinking in this area.
As a Board member I will also seek to build on the Chamber's advocacy work, expanding it further into specific ministries and government departments so as to provide more sector-specific support for our members.
I would greatly appreciate the opportunity to contribute to the Chamber as a member of the Executive Board. Thank you for considering me for this position.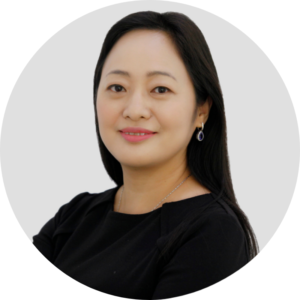 Hong Zhang
Vice President, Shell
My name is Hong Zhang and it is my honour to run for this year's Executive Board of the Britcham. I think you would all agree that this is an extremely challenging time for the British community in China with COVID, geo-political tension and climate change. These challenges call for our community to get closer than ever before to support each other, and more importantly to have some fun together in difficult times!
As someone who has been working in the energy industry both in the UK and in China for the last 20+ years, I experienced many ups and downs in the business environment and understand what it takes to build a business with resilience to stand storms. By joining the Executive Board, I would like to support other companies, big and small, to find sustainable business opportunities in China.
Talking about sustainability, I am extremely enthusiastic about tackling one of the most glaring issues at hand today – energy transition. I know carbon neutrality is also on the top priority list of many British businesses in China, therefore I look forward to learning and sharing in order to help the rest of the community to achieve carbon neutrality targets.
The below two positions (Vice-Chair and Treasurer) are uncontested.
Julian Fisher
Co-founder, Venture Education
Vice-Chair
In previous years, the priority when standing for the executive committee has been supporting the growth of British business in China; a focus on the advocacy and knowledge pillars of the chamber. This year it feels equally important to prioritise the final pillar: community. That a significant number of British nationals are leaving, or unable to enter, is clear. Running activities that can galvanise the remaining British community is important for all of our wellbeing and sentiment moving forward.
And community is also about engagement. This year I think our employability week will be more important than ever. As youth unemployment increases, we have an opportunity to support graduates from UK universities, and more broadly, al young people in China, to connect with employers, learn from mentors, develop their skills and drive the  next wave of Chinese innovation. I look forward to leading on employability initiatives around China in schools, universities and with young professionals.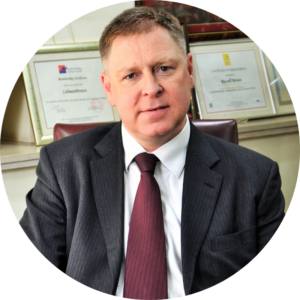 Russell Brown
Managing Partner, LehmanBrown International Accountants
Treasurer
I have been an active member of the Chamber since 2002, and have been part of the evolution of the Chamber since then, including serving on ExCo for 8 years from 2006 to 2014 in the capacity of Treasurer, Vice Chair and Chair between 2012 and 2014. It is critical for the Chamber during these current troubled times to have a good team to steer it through the various storms it may face. The financial management of the Chamber is a key part of this, not just in terms of its accounts, but its navigation through the turbulent waters, planning and knowing how to sail through them.
I am a Fellow of ICAEW and CIMA, have experience in helping many membership organisations in China, and am also very familiar with the Chamber's operations. Therefore, I believe that I can make a contribution to EXCO, the Chamber, and ultimately to you its members.