About Us
Kaplan-CITIC Education Limited is a joint venture between Kaplan Inc. and CITIC Press Group. As a leading international education company it provides professional training as well as education services.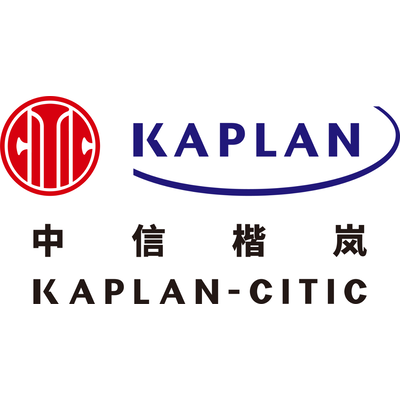 About KITE
KITE is an innovative English language assessment system created by Kaplan's language education and assessment experts. Grounded in evidence-based learning and assessment principles, KITE delivers cloud-based adaptive English language proficiency assessments that address the complex needs of institutions and organizations around the globe.

Educational institutions, businesses, and government agencies worldwide can use KITE as a fair, valid, and reliable assessment tool for:
Placement
Student progress tracking
Workforce evaluation and career development
Recommendations to focus learning and instruction
KITE accurately measures listening, reading, grammar, writing, and speaking skills that are aligned with the internationally recognized Common European Framework of Reference (CEFR) proficiency levels. KITE assesses communicative proficiency skills ranging from beginning to advanced (PreA-C2).
KITE Features
KITE also has many other important advantages over traditional fixed tests:
A computerized adaptive assessment system like KITE provides more efficient testing and more accurate test results because it chooses items that specifically target each test taker's estimated ability level.
KITE provides instant test results on the listening, reading, and grammar sections, which allow institutions to make informed decisions immediately.
Organizations can administer assessments in their own setting and on their own schedule because KITE is a cloud-based system.
KITE recommends skill areas for improvement at each ability level.
KITE cumulatively tracks the progress of each individual test taker.
Test results can be used to adapt or personalize instruction to address individual test taker's needs.
KITE is aligned with the Common European Framework of Reference (CEFR) and is scientifically equated to the IELTS & TOEFL exam.
Cheating is reduced because each KITE test taker sees different sets of items.
KITE is more cost effective because it is paperless and operates on any mobile internet-enabled device and does not require downloaded software.
Test takers can more accurately show their linguistic knowledge and abilities because the KITE Main Flight assessments are untimed.
Only highly effective test items are used in the assessments. KITE statistically calibrates and scales items, which effectively identifies items that need to be modified or discarded.
KITE Assesses All Skills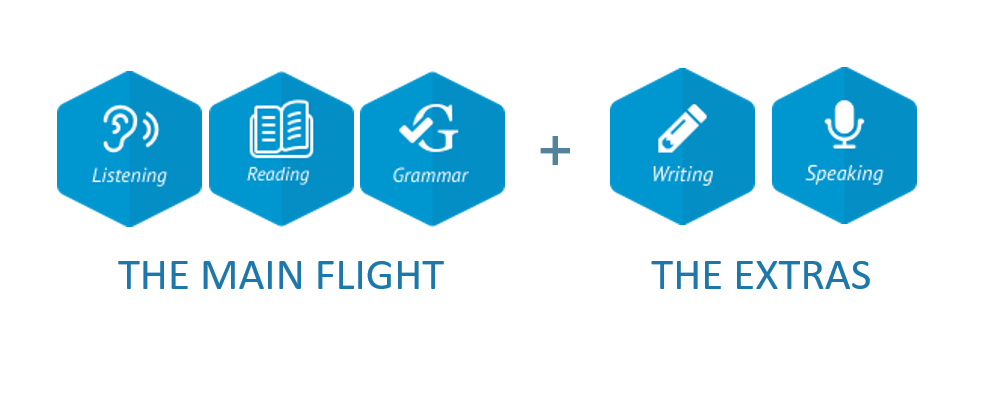 KITE Confidence
As of 2019, KITE has served all Kaplan international schools for 7 years.
KITE gives assessment to Test takers from 100 countries and regions in more than 40 Kaplan international schools.
Every item was tested 200 times before being released to the assessment.
KITE tests more than 70,000 test takers per year.
KITE Client Testimonials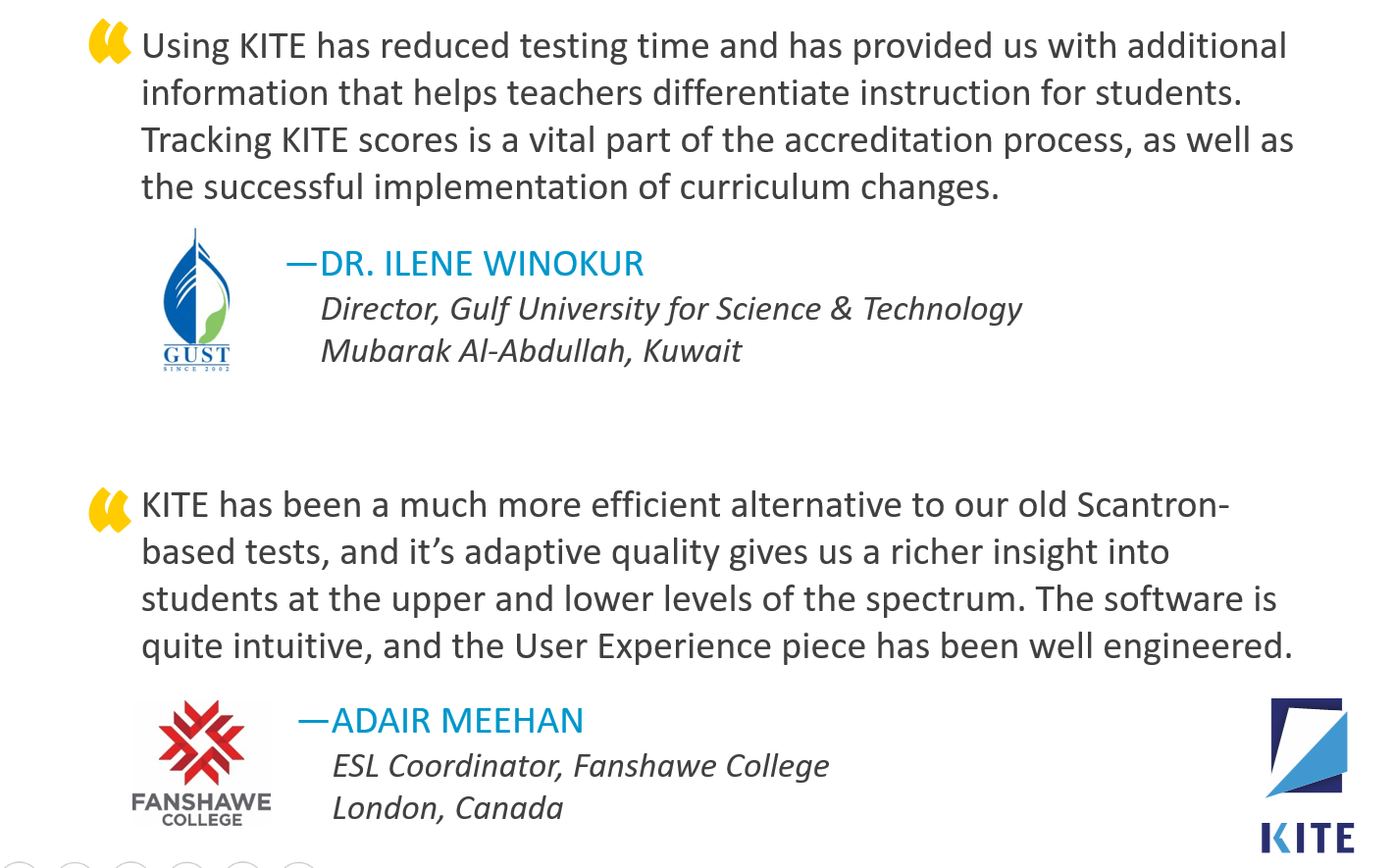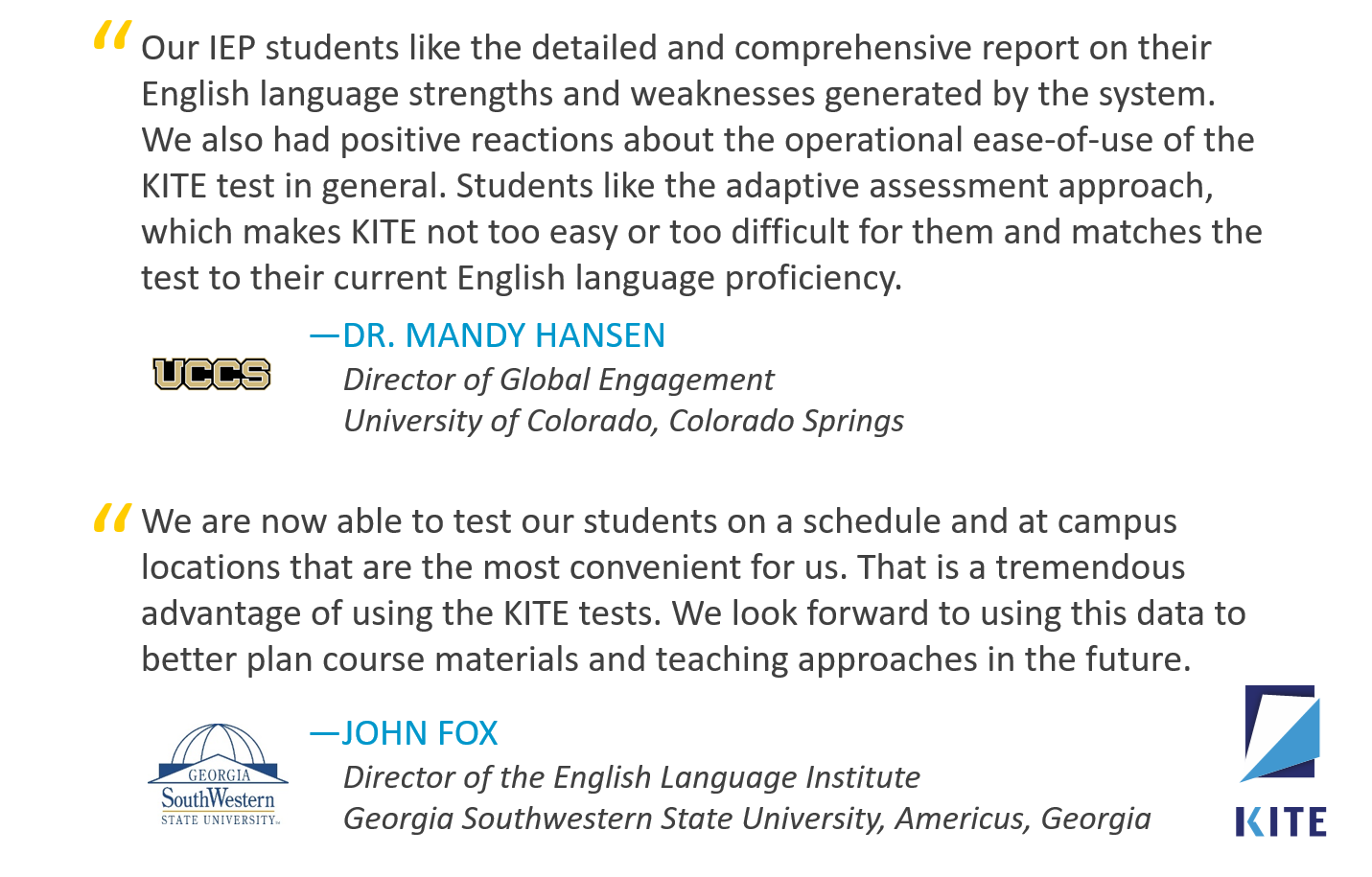 Should you be interested in KITE, please feel free to scan QR Code to experience KITE demo version.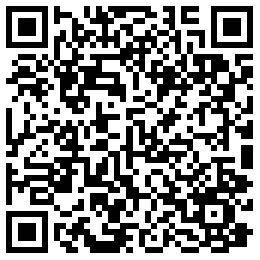 Tel: 13261911478
Web: www.takekite.com
Email: kite@kaplancitic.com
WeChat: takekite