On Tuesday 11th September, the British Chamber Young Professionals Forum held the first of its Young Professionals Development Programme workshops attended by our cohort of 29 pre-selected fellows.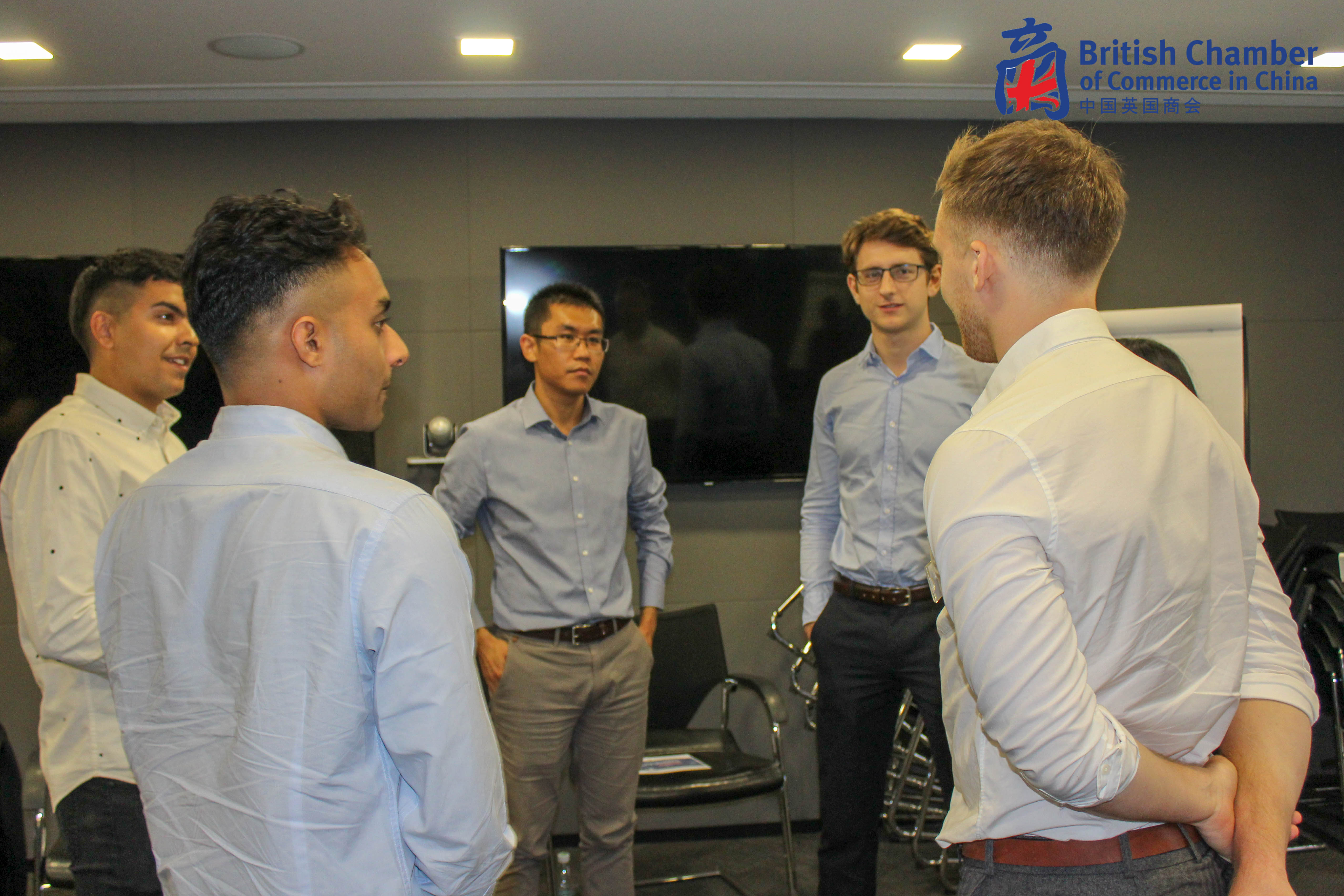 The first workshop was around the theme of 'leadership'.  Good leaders are a primary component of business performance and profitability. Throughout the evening, 'leadership' was described as an art form and even a spiritual journey. In a fast paced world, where '70% of leaders are said to be reactive rather than proactive', there is an increasing pressure for leaders to make the right decisions. This workshop looked to help the fellows in mapping out the right path toward successful leadership.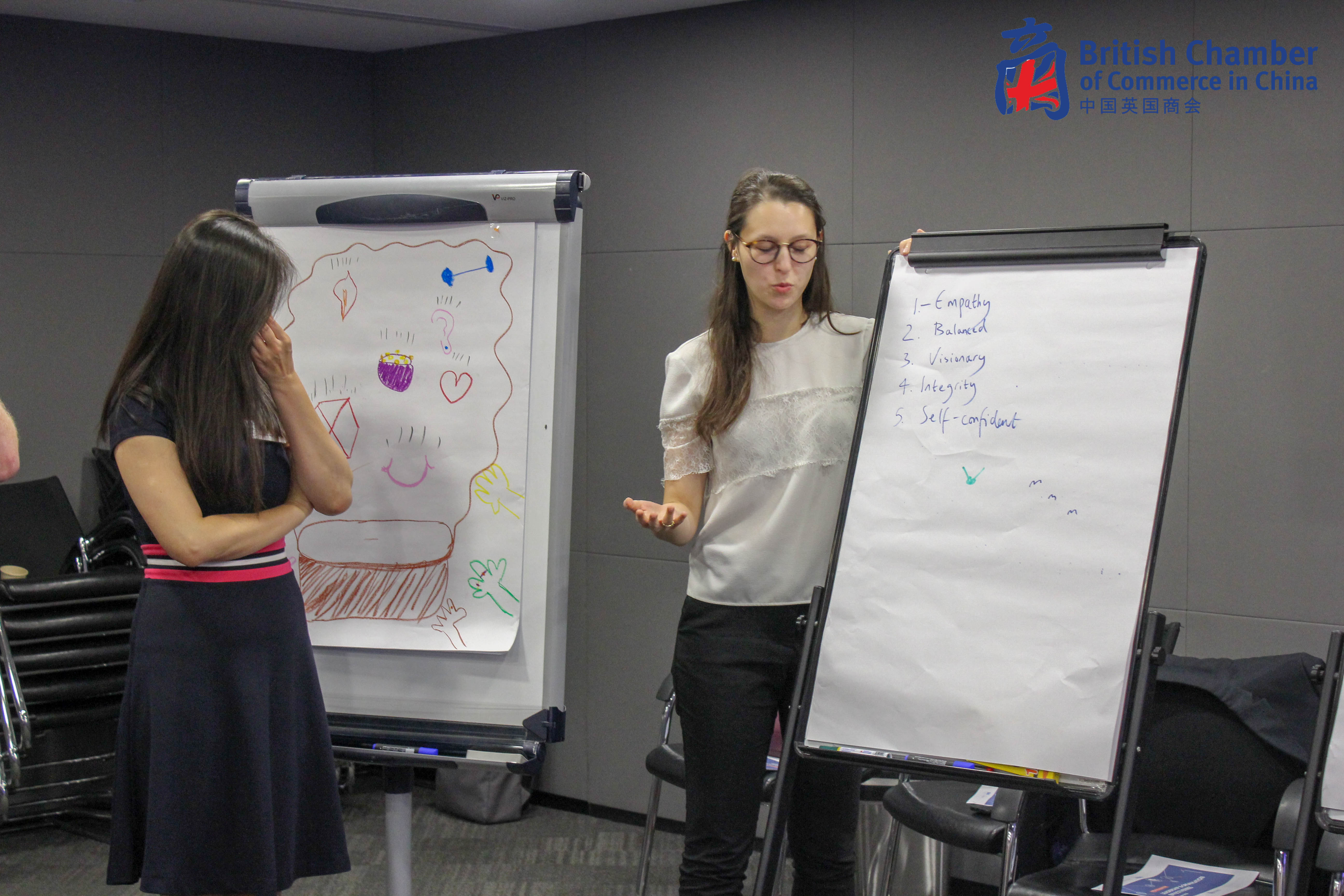 Tracy Driscoll, Coach of The Leadership Group, and Daisy Shen, Partner and COO of Global China Practice at KPMG, facilitated this workshop at the KPMG Head Office. With a combined total of 36 years in leadership positions, both facilitators were able to reflect on key lessons they've learnt from their careers.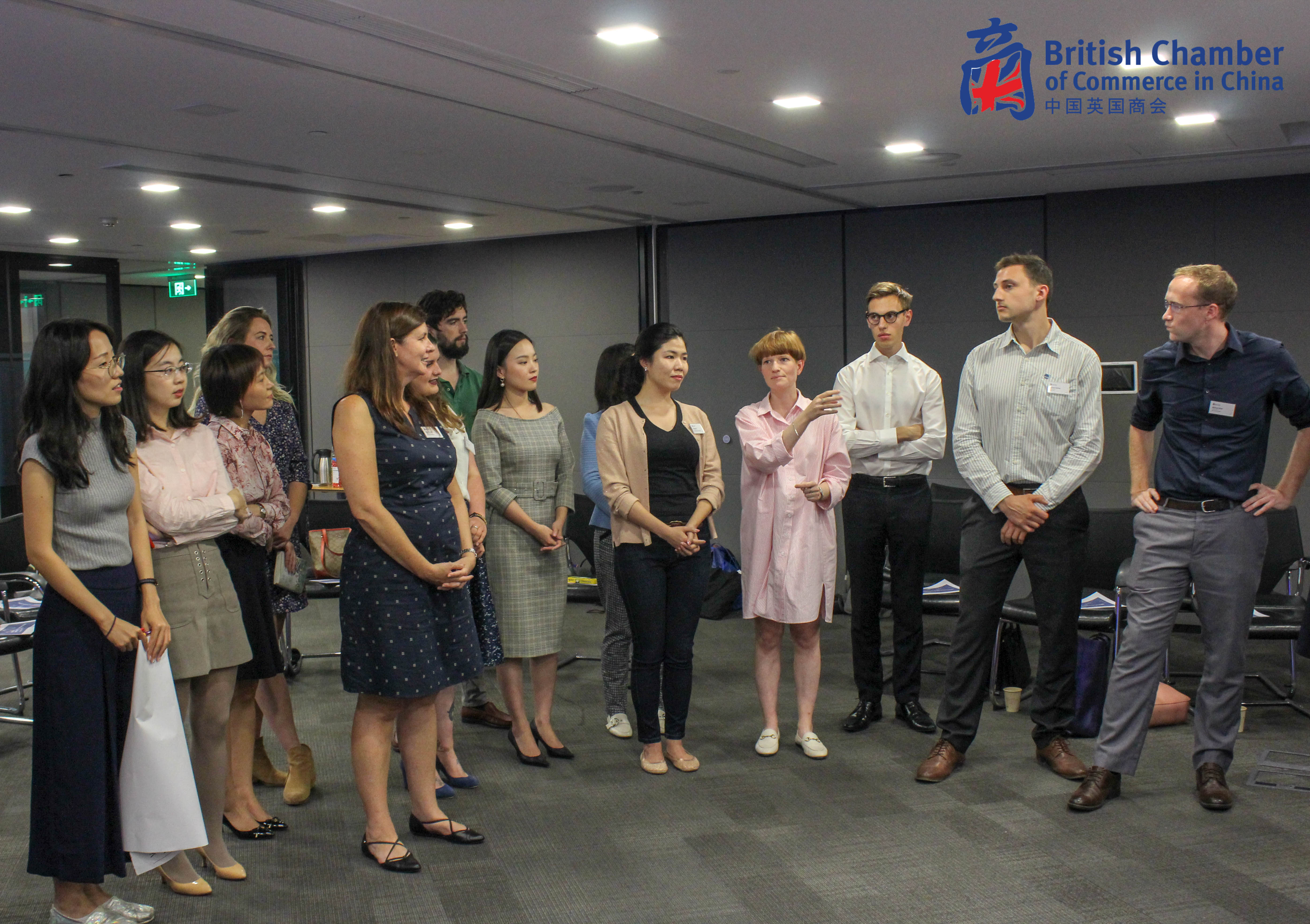 The session opened with a 'Check In' exercise in which each fellow shared feelings about their current state and their past leadership experiences.  This was followed by insightful presentations from Tracy and Daisy, on their personal journeys, relevant studies and relatable analogies on the topic of 'leadership'. The audience were then tasked in teams to draw a visual symbol that represented their interpretation of leadership. The resulting artwork ranged from a wheel, to flocks of birds, and a humble pie. Finally the fellows were asked to share one takeaway from the workshop, see below for three of the most cited ones. Feedback was overall incredibly positive and fellows appreciated learning and sharing knowledge in a fun, relaxed, supportive environment.
Key Takeaways
Balcony Time. Leaders need to devote time to step back and take a look at the big picture of the business they are leading in order to evaluate whether it is aligned with the intended mission.  This was likened to how a DJ looks over the dance floor and assesses whether partygoers are enjoying the music. It is only when they give themselves this time and space to step up onto the balcony that they are able to see clearly. It was recommended to spend at least an hour a week to see if the organisation is effectively aligned with, bought into, and delivering on the strategy.
Jungle Gym. There are many different ways to progress toward becoming a leader and if you climb a different route, it will give you a different perspective. Daisy explained that Cheryl Sandberg's Lean In inspired her to go live and work in London. The book explains, 'Look for opportunities, growth, impact. Move sideways, down, on, off. Build your skills, not your resume. If you are climbing the career ladder, you are only going to see the butt of the person ahead of you the whole way!'
Self Awareness. Both facilitators emphasised how a leader's external language is a key influence in the effectiveness of their surrounding workforce. Notice and observe yourself and what you are saying, if your state is becoming increasingly blameful, defensive or full of denial, then pause, calm down and learn to raise yourself above to a state of calmness and personal accountability.
The second Young Professional Development Programme workshop will be on the topic of Communication on October 9th.