Shanghai, January 2019 — Following the success of its flagship opening in Beijing and the second iconic debut in Shanghai, Mercedes me is adding a third Store to a growing national network in Chengdu, one of China's most affluent cities.  Mercedes me Store – Taikoo Li is scheduled to open in Spring 2019, combining elements of food and beverage, retail and automotive to offer consumers in Chengdu and its surrounding areas the opportunity to experience the Mercedes-Benz brand in a completely different way: through luxury hospitality.
"Chengdu is a vibrant and dynamic city, which is why we believe this will be yet another inspired location for a Mercedes me Store. Being endorsed by Mercedes-Benz to develop, operate and manage the Mercedes me network in a scale market like China is a privilege, and we are excited to build on the success of Beijing and Shanghai with the latest addition to the network," said Eddie G. Han, CEO of ABS. "The retail and automotive industries are undergoing transformation in an era of disruption. Brands need to constantly reinvent how they engage with consumers, whether it's a digital interaction or service in a bricks-and-mortar environment. Mercedes me Stores have a clearly defined customer journey with multiple touch-points providing different experiences. Our approach to products and services are built on two pillars – brand association and localization – and this has clearly resonated with the Chinese consumer."
Mercedes me Store – Taikoo Li is adjacent to the Daci Temple – a thousand-year-old heritage site – and bordered by the high-traffic Chunxi Road, enabling the Store to enjoy the benefits of a prime central location. General Manager of Sino-Ocean Taikoo Li Chengdu, Molly Wu stated, "Sino-Ocean Taikoo Li has demonstrated Chengdu's urban spirit "active yet laid-back" through continuously providing forward-looking urban lifestyle experiences, since its opening three years ago. We have become the priority choice for international brands to enter the southwest market. I believe the debut of Mercedes me Store Chengdu will enhance the vitality and excitement to the city as well as Sino-Ocean Taikoo Li."
When it opens, Mercedes me Store – Taikoo Li will delight customers with new food and beverage concepts, localized for its Chengdu debut. This includes Brew Haus, an artisanal craft brewery and SiFangSanChuan, a multi-purpose social venue showcasing a culinary philosophy incorporating styles of Yun, Gui, Chuan, Yu and Beijing-style cuisines. While the dining experiences will no doubt be the calling cards, the automotive element will play a central role in drawing current and potential Mercedes-Benz customers. The Store will have anchor displays of the latest and future concept Mercedes-Benz models, with product concierges on hand to facilitate test-drives and enhance product understanding.  A full retail component will also be seamlessly integrated into the experience, featuring Mercedes-Benz accessories and Mercedes me merchandise including localized products exclusively for the China market.
ABS is working closely with Mercedes-Benz to exclusively establish and expand Mercedes me Stores in China, with the aim to operate a strategic network in Northern, Southern, Eastern and Western China by the end of 2019.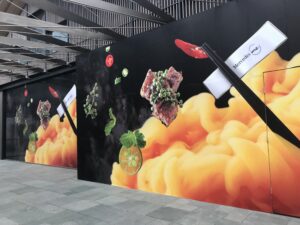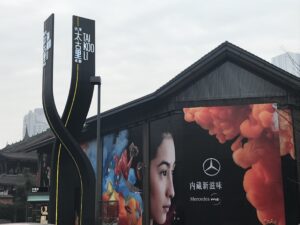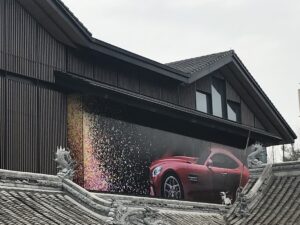 Press contact and further enquiries:
Ms. Tina Bai
Senior Manager – Marketing & Communications
Ms. Sarah Guo
Asst. Marketing Manager – Mercedes me Chengdu
+86 139 4000 2109