This year marks the return of the GDP growth target, but actual growth will probably exceed expectations of 6% in 2021.
Many of the commitments to market opening were repeated from last year, but opening in services industries would nevertheless be of benefit to UK companies in market.
SOE reform and increased room for companies to contribute to R&D are welcome, as long as foreign companies benefit from them as much as domestic companies.
There was a strong sense of pride in China's achievements in this year's Government Work Report, as Premier Li Keqiang outlined the success of China's economic recovery from the effects of the COVID-19 pandemic and of the campaign to lift over 55 million people out of poverty.
With these challenges addressed, China has now laid out its plan for growing the economy, stimulating innovation and improving the business environment for the next year.
Back on target:
The stand-out development from today's meeting is the return of the GDP growth target. China aims to achieve 6% economic growth in 2021. This figure is easily achievable, with growth highly likely to resurge from a low base in 2020. Many analysts have already posted predictions of closer to 8% growth in China for 2021. Local governments will need to meet other targets, such as delivering on environmental protection commitments, maintaining a steady employment rate and improving the livelihoods of low-income families, instead of just relying on high growth figures, if they want to please their superiors.
Growth must also be green. China will aim to reduce energy consumption per unit of GDP by 3%, and there will be a significant pressure on businesses to green their operations and supply chains. The energy mix will become less focused on coal, although the Work Report signalled an interest in nuclear capabilities rather than solar and wind power, likely due to overcapacity in these sectors. Finally, the government will share more details on the development of an emissions trading system and funding for green and low carbon development. The UK and China are headed in a similar direction when it comes to green policy. Both governments should encourage British and Chinese companies to pool knowledge and capabilities to deliver innovative solutions.
Beyond the GDP target, the government is also looking to maintain stable employment, exchange rates and inflation. The urban unemployment target for 2021 will rise slightly to 5.5%, and consumer price inflation will remain at roughly 3% – although whether CPI will be threatened by a recent resurgence of African Swine Fever in Yunnan has yet to be seen.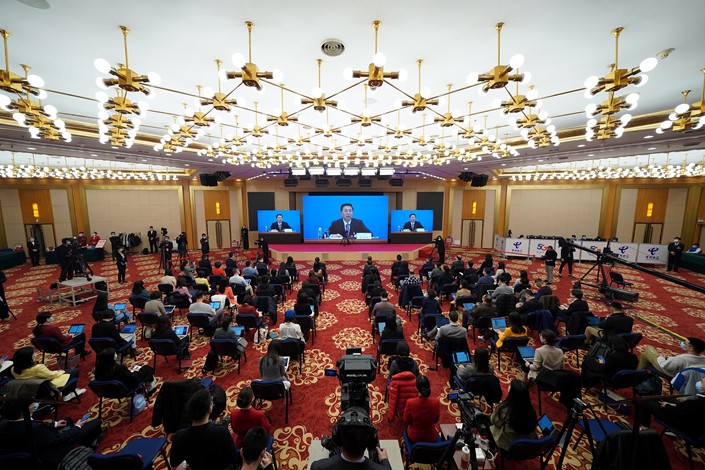 A global leader in innovation:
Unsurprisingly, innovation and research and development (R&D) claimed much of the limelight in this year's report as China aims to power growth through leadership in technological development. The government has been supporting and guiding companies' technological innovation in the past year through preferential policies and the creation of high-tech zones. In 2021, the Chinese government will provide specific incentives for basic research, developing foundational knowledge in order to power innovation in such areas as quantum computing, biotechnology, 5G and perhaps even 6G capabilities. Annual R&D spending will increase by 7% a year during the 14th Five Year Plan.
Market players are also being encouraged to contribute to China's innovation drive, with tax reductions of at least 75% on companies' R&D costs. Large enterprises will be encouraged to develop 'innovation consortiums' and efforts will be made to link businesses, research institutes and end users. However, foreign players remain locked out many areas of China's technology markets, such as cloud computing systems, biotechnology and other 'sensitive' industries. It is unclear whether there will be opportunities for foreign companies to participate, or if large global companies with a relatively small presence in China will be encouraged to contribute to the above consortiums.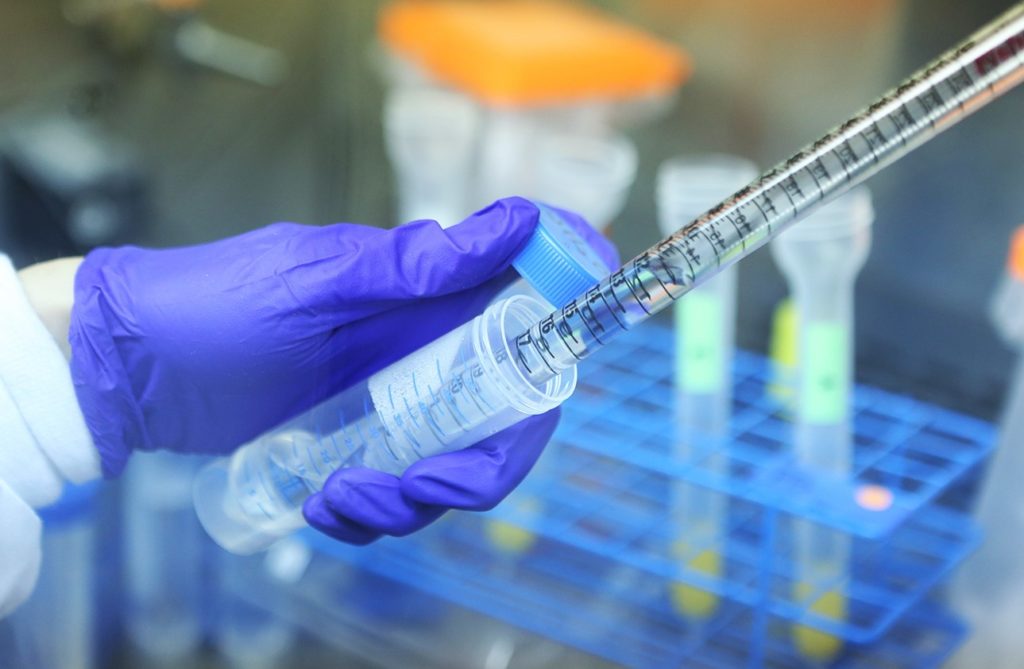 Improving the business environment for SMEs and private companies:
Reductions in tax rates, less burdensome bureaucratic processes and greater regional consistency are all on the agenda as the government tries to improve the business environment. These measures have a particular focus on supporting micro, small and medium enterprises (MSMEs). For example, income tax will be halved for micro and small enterprises on income below a certain threshold, deregistration processes for MSMEs will become easier and financing costs will be lowered.
Competing with state-owned and state-sponsored competition was the third biggest challenge reported by British businesses in our latest Business Sentiment Survey. As such, state-owned enterprise (SOE) reform will be another key trend to watch in the coming year. Premier Li reaffirmed China's commitment to a three-year plan for SOE reform and equal treatment of all market entities, whether they are state-owned or privately-owned, domestic or foreign. This shouldn't necessarily be considered a commitment to scaling back the presence of SOEs in the market – for example, a higher proportion of the budget this year will go to SOEs specifically to boost their capacity for independent innovation – but it may indicate a willingness to address some of the barriers foreign companies face around procurement and market dominance by SOEs. If reforms are firmly implemented, significant areas of opportunity will open for foreign firms in China.
Few new areas of market opening: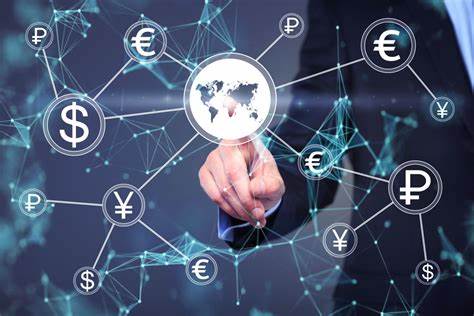 In terms of tangible market opening, there has been little change in China's fundamental commitments in last year's Work Report. Announcements on a reduction of the number of sectors in the Negative List for Foreign Investment, the formulation of a negative list for cross-border trade in services and a continuation of pilot programs for market reforms in free trade zones, particularly in Hainan, were repeated in the 2021 Work Report. There will be increased support for foreign trade, with more budget dedicated to developing the quality of imports and greater credit support granted to small foreign trade businesses.
One item of interest for the UK is an increased focus on opening in the services sector, which is based on the Ministry of Commerce's 2020 plan to develop trade in services. This would particularly complement the UK's strength in education, intellectual services, healthcare, financial services and professional services. While these are all positive signals, new policies and concrete commitments to nationwide opening up polices are required to be sure of the benefits for UK companies in China.
Finally, it's worth noting that strong language around risks in the international landscape due to the COVID-19 pandemic is an indicator that the approach towards resuming international travel will remain cautious.
In the year ahead, environmental policy, SOE reform and innovation are just some of the key areas in which British companies can support the development of the Chinese economy. Although the Dual Circulation System was only mentioned once in the Work Report, many of its underlying themes, including by boosting domestic consumption and strengthening domestic R&D, will shape the direction of the Chinese economy in the year ahead. Questions still remain over the degree to which the participation of foreign companies will be welcomed, and in some cases there are outright barriers to entry in place. As China enters its fourteenth Five Year Plan, it is critical that market players are treated equally regardless of their country of origin and that all companies are able to contribute to further economic growth.