On Friday 3rd August Sir Geoffrey Clifton-Brown attended a meeting of premium members of the Chamber at the British Business Centre.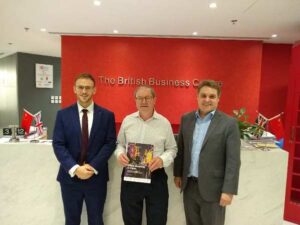 Sir Clifton-Brown met with members specifically to discuss the topic of the Belt & Road Initiative and how UK business is involved, challenges and opportunities, and also broader policy and economic trends and their impact on UK-China trade and investment relations and opportunities.
Sir Geoffrey Clifton-Brown has been a Member of Parliament for the Cotswolds since 1992 and was the former Shadow Minister for Trade and Investment from 2007-2010.
He is currently the Chairman of the Conservative Friends of the Chinese and Member of the All Party Group China.  He is also Vice Chairman of the Public Accounts Committee and Member of the Finance Committee.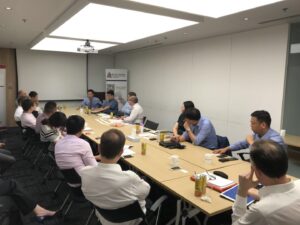 Sir Geoffrey is also Chairman of the All Party Group on British Shooting and Conservation, Board Member of the Conservative Party, Treasurer of the 1922 Committee and Vice Chairman of the Alliance of Conservative and Reformists (ACRE).
Sir Geoffrey attended the Royal Agricultural College and qualified as a chartered surveyor in 1975, later becoming an investment surveyor with Jones Lang Wootton.
He has been an MP since in 1991 and for the Cotswolds constituency since 1997.
He has been  Shadow Minister for Local & Devolved Government Affairs, Shadow Minister for Foreign Affairs, Trade & Investment and Chairman of the Conservative Party's International Office.