There is just over a month left to submit applications for the British Business Awards, and this week we feature the China Investor in The UK Award – Sponsored by KPMG. This is a unique award this year, as it is only open to Chinese companies that have built a presence in the UK market. Chinese companies that have built a presence in British business and contributed more broadly to British society are encouraged to apply.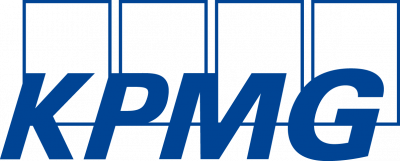 The Chinese Investor in the UK Award acknowledges Chinese companies that have established a business in the UK and have demonstrated strong growth, innovative strategies and important market presence.
KPMG is glad to stand beside BritCham in China once again to support the 2018 British Business Awards. Through years' unremitting efforts, KPMG has become a trusted advisor and "clear choice" alongside Chinese companies on their "going out" journey. Supporting the "Chinese Investor in the UK Award" is an excellent example and another opportunity of demonstrating KPMG's continuous commitment in assisting Chinese clients' outbound strategy and promoting a healthy development of China-UK business relation."
– Daisy Shen, Deal Advisory Partner and COO of the Global China Practice, KPMG
Judges will look for evidence of:
• An ongoing contribution to strengthening UK-China business relations
• Investment in the development of British staff/UK based staff
• Companies that have embraced the use of British R&D expertise
• A long-term commitment to building a sustainable business that benefits both countries
• The commercial success of the investment or joint venture in China or the UK
• Engagement in community initiatives or a commitment to corporate social responsibility
Previous Winners:
in 2012, the award featured joint winners between Chongqing Machinery & Electric Co. (CME) and Bosideng UK LTD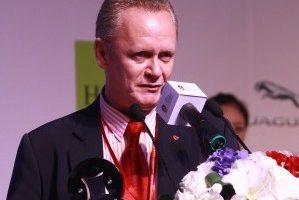 CME acquired Precision Technologies Group (PTG) in 2010. PTG's principal activities are design, development, manufacturing and commissioning of special purpose, high precision, advanced machine tools and production systems. Since its acquisition, CME has invested heavily in the growth of PTG. "The UK managers bring to us a wealth of experience of international business and product strategy implementation" says Liao Shaohua. "In return, we are investing in manufacturing capacity, staff, facilities and R&D, for the long term success of our UK business."
For CME the UK's positive business environment and banking strength, are key for its future development plans such as the establishment of CME's overseas headquarters in the UK based at PTG.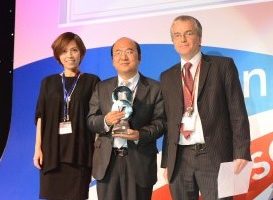 On 26th July 2012, the day before the London Olympic Games, Bosideng UK opened its first UK flagship store in London's West End showcasing its European menswear collection. "We chose the UK as a foothold to Europe, which is our key overseas market", states Bosideng UK's CEO, Wayne Zhu. "Bosideng has been partnered with a British company for years in order to study the market potential, consumption patterns, competitive brands and establish its own team. Due to this, we know the UK better than any other market and London being one of the world's fashion hotspots is a major advantage for the brand.
The UK's local resources, design expertise, manufacturing and marketing are key to the company's global expansion.
Find out more about the 2018 British Business Awards, or submit an application today