As spring arrives in Beijing, the British Chamber of Commerce in China kicked off the season with a focus on protecting nature. . The BritCham Sustainability Summit 2021 welcomed over 100 attendees from businesses, governments, and academia yesterday to discuss how to 'build back better and greener' after the Covid-19 pandemic.
We were honoured to be joined by Siddharth Chatterjee, United Nations Resident Coordinator in China, who provided opening remarks about the key challenges impacting our environment, economy, and population. He described the pandemic as a lightning bolt to government policies around the world, sparking new ideas to tackle the issues of today. As a strong believer in public-private partnerships, Mr. Chatterjee stressed the importance of collective conversations between individuals, businesses, and governments in order to build a sustainable eco-system.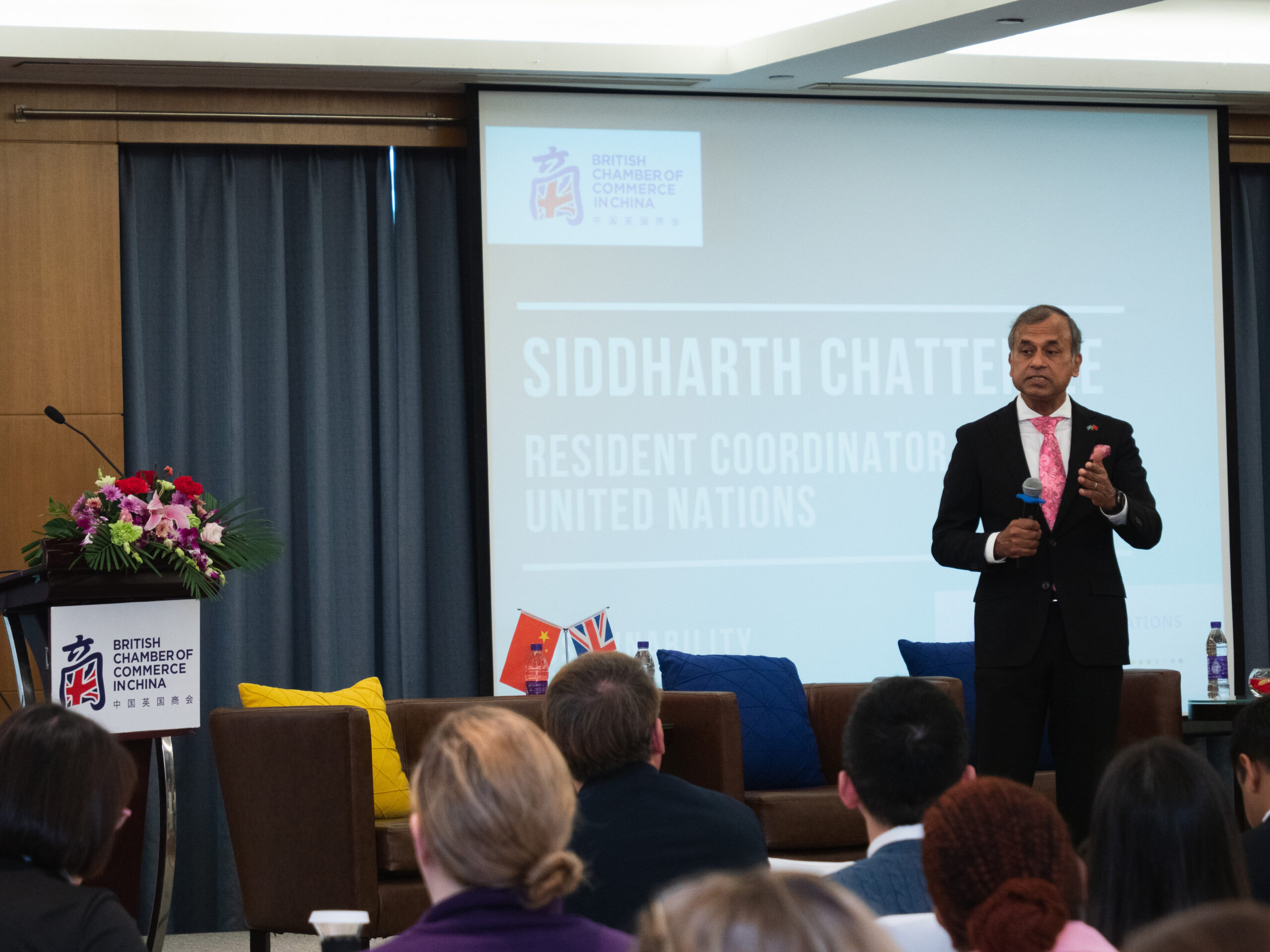 David Aikman, Chief Representative Officer at the World Economic Forum, commented on the timeliness of the conference, especially as nations begin developing strategies for post-pandemic relief and economic recovery. It is critical for companies to keep up the momentum of climate action and keep supporting stakeholders, especially in terms of inclusion and equality, the closing of the gender gap and supporting their employees' health. However, changes and commitment need to be driven from the top, in order to train and educate the whole organisation. He also highlighted that as ESGs are increasingly accepted around the world, consumers are also expecting businesses to contribute to the social good.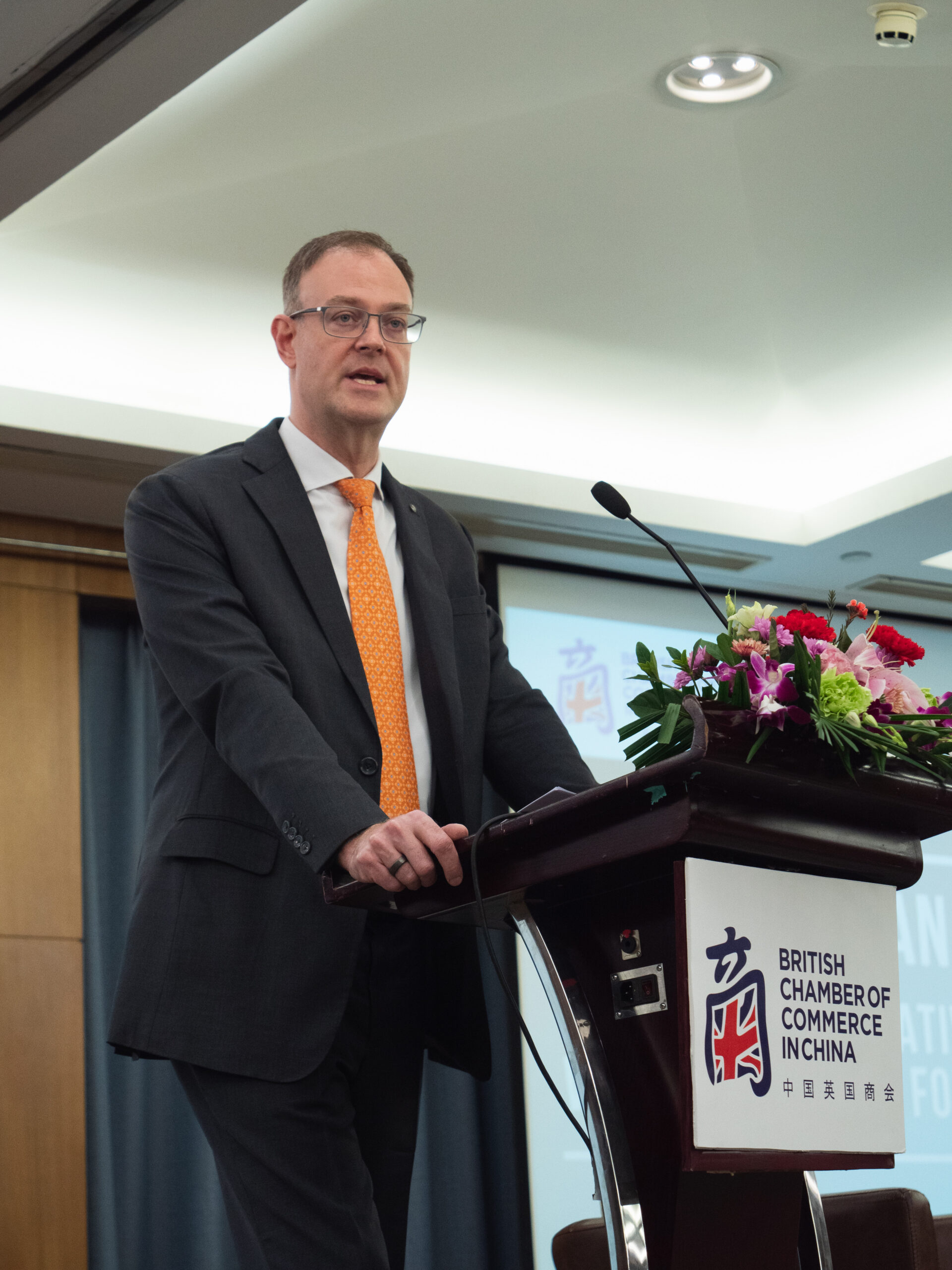 Following our two guest speakers, our panel of four experts took the floor. Junice Yeo, Executive Director Greater China at Eco-Business, moderated the discussion, guiding them through key developments in sustainable development best practice.  Ludy Lo, Head of Energy Transition for Shell China, provided insight into Shell's process of transitioning from traditional energy sources to renewable energy, biofuels and other new energy sources, and how their use of biofuels, for example, also had knock-on effects for addressing the 'Social' in ESG as well as the 'Environmental'.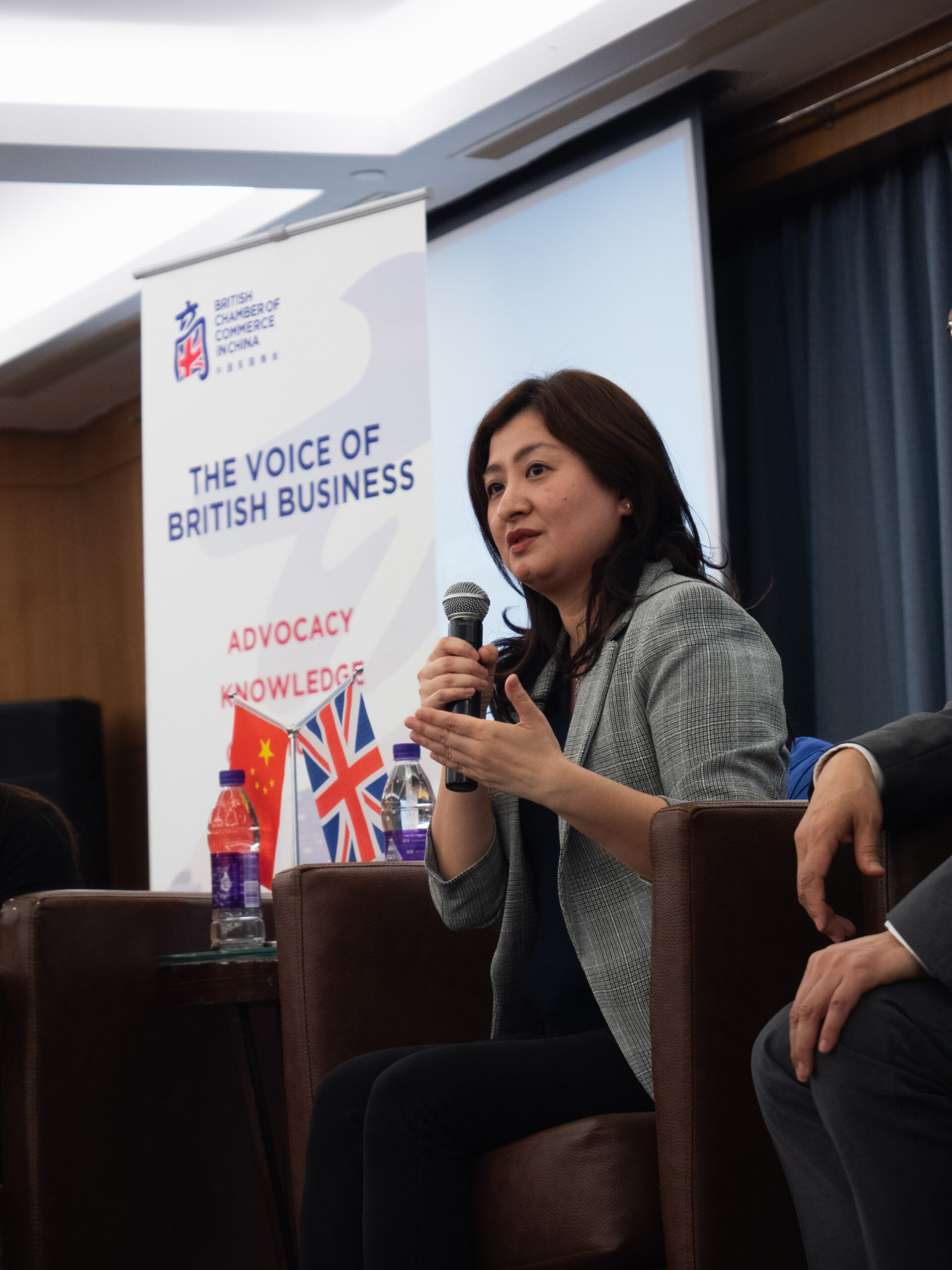 Jun Shen, Unilever's North Asia R&D director, shed light on the importance of consumer perceptions of sustainable practices in business. He pointed out that consumer behaviour has shifted in recent years, and more and more consumers are willing to pay extra for sustainably-produced goods. He went on to describe the challenges that still remain in regards to consumer preference. For instance, some consumers in the China market associate goods made with recycled materials with poor quality and uncleanliness, and this will need to be tackled by the eco-friendly companies of the future.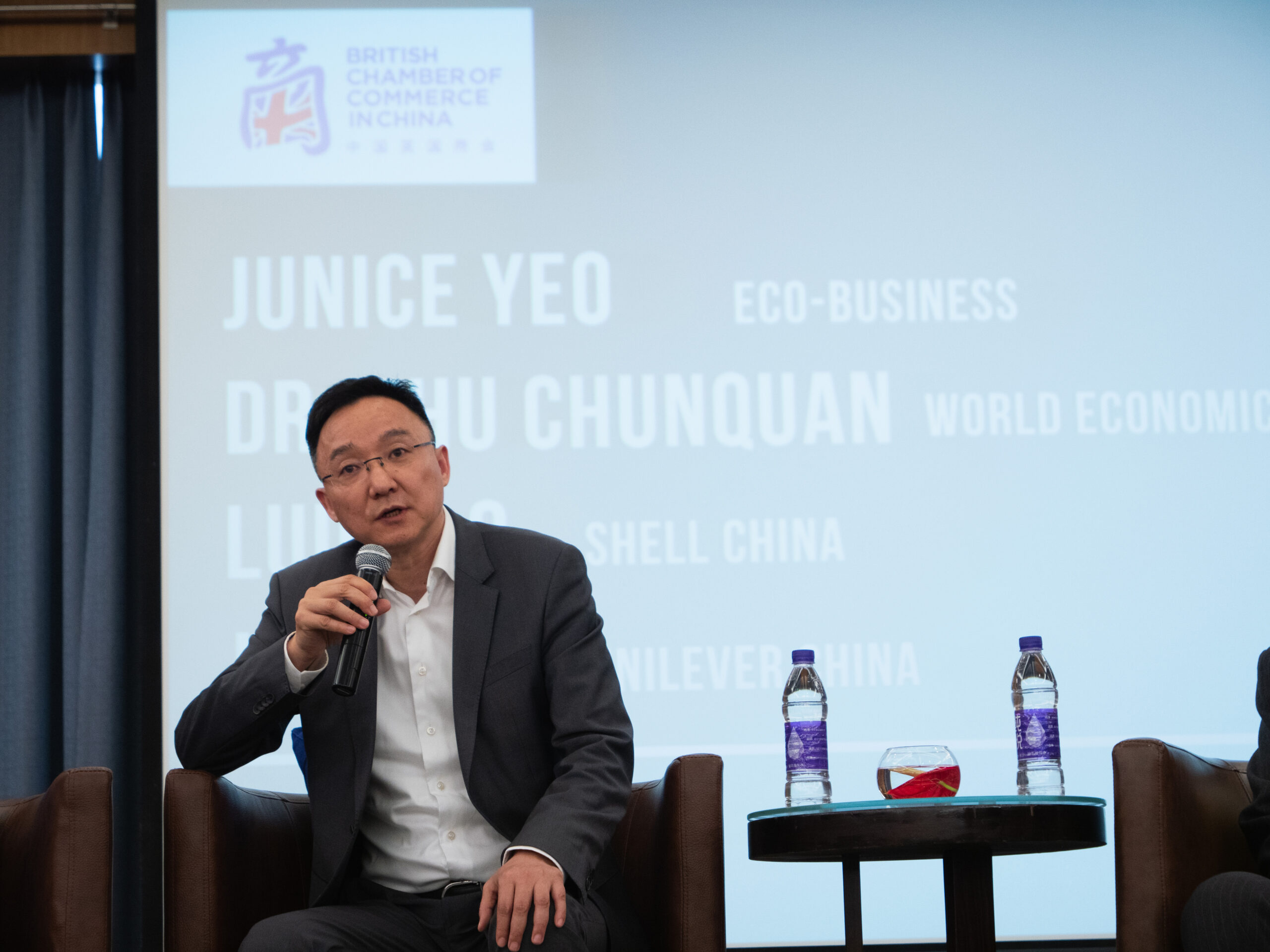 Dr. Zhu Chunquan, Head of Platform for Global Public Goods at the World Economic Forum, also provided his unique take on the state of sustainability in business. He explained how sustainable practices are in a corporation's inherent self-interest, and how natural degradation has a direct impact on the welfare of economies and private businesses.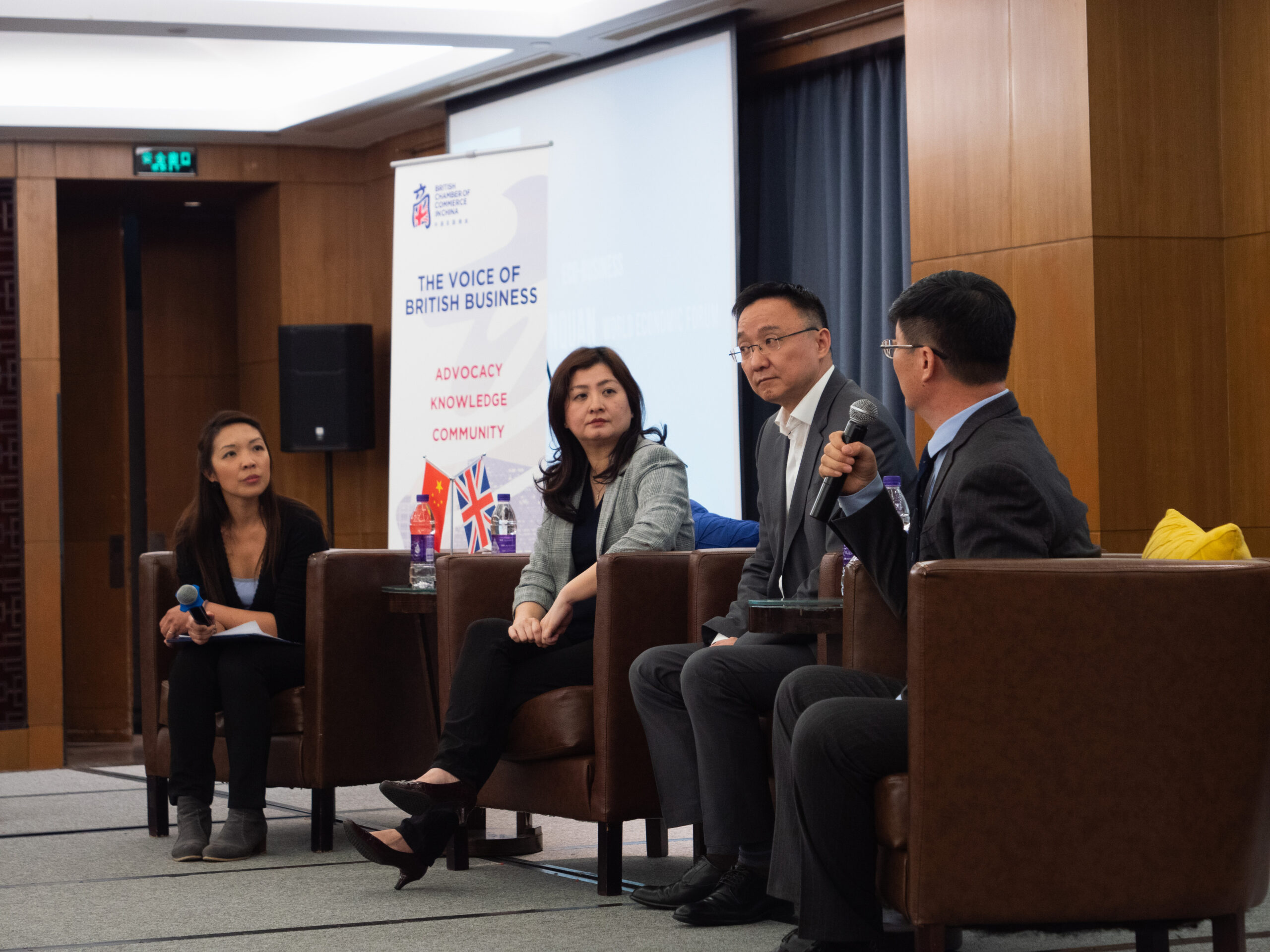 After the panel discussion, Callum Douglas, Corporate Responsibility Director at PwC China, presented PwC's findings on how companies in China integrated the Sustainable Development Goals into their own strategies and operations, followed by an interactive workshop with the audience. The workshop split the audience into groups and asked them to hypothesise about how the values behind one of the SDGs could help augment their own business.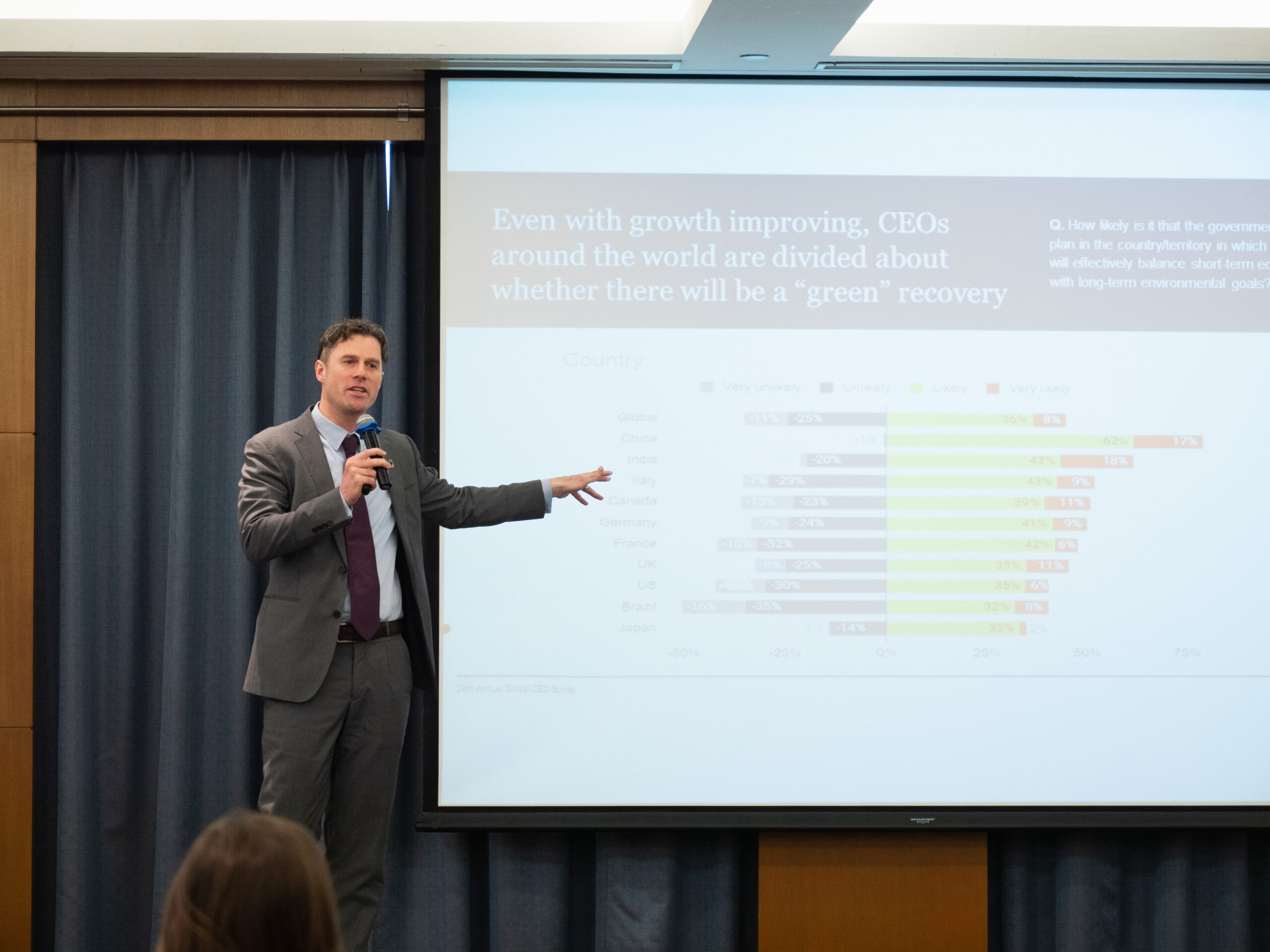 Nishi Dholakia, Minister Counsellor at the British Embassy, participated as the final speaker, leaving us with much to think about after the summit had ended. He focused on sustainability from a UK perspective, emphasising that cutting down carbon pollutants did not have to come at the expense of economic growth. He illustrated the role that governments must play in encouraging sustainable business practices.  In his view, time was one of the most important factors in adopting these types of policies ̶  for every ten years that climate action is delayed, the cost of that action rises 37%. The UK Government has instigated or is participating in a number of critical programmes to reach carbon neutrality, including the United Nations' Race to Zero initiative, which brings 120 governments and nearly 1,400 companies together to achieve carbon neutrality by 2050. Together they make up 25% of current carbon emissions, making the project incredibly impactful.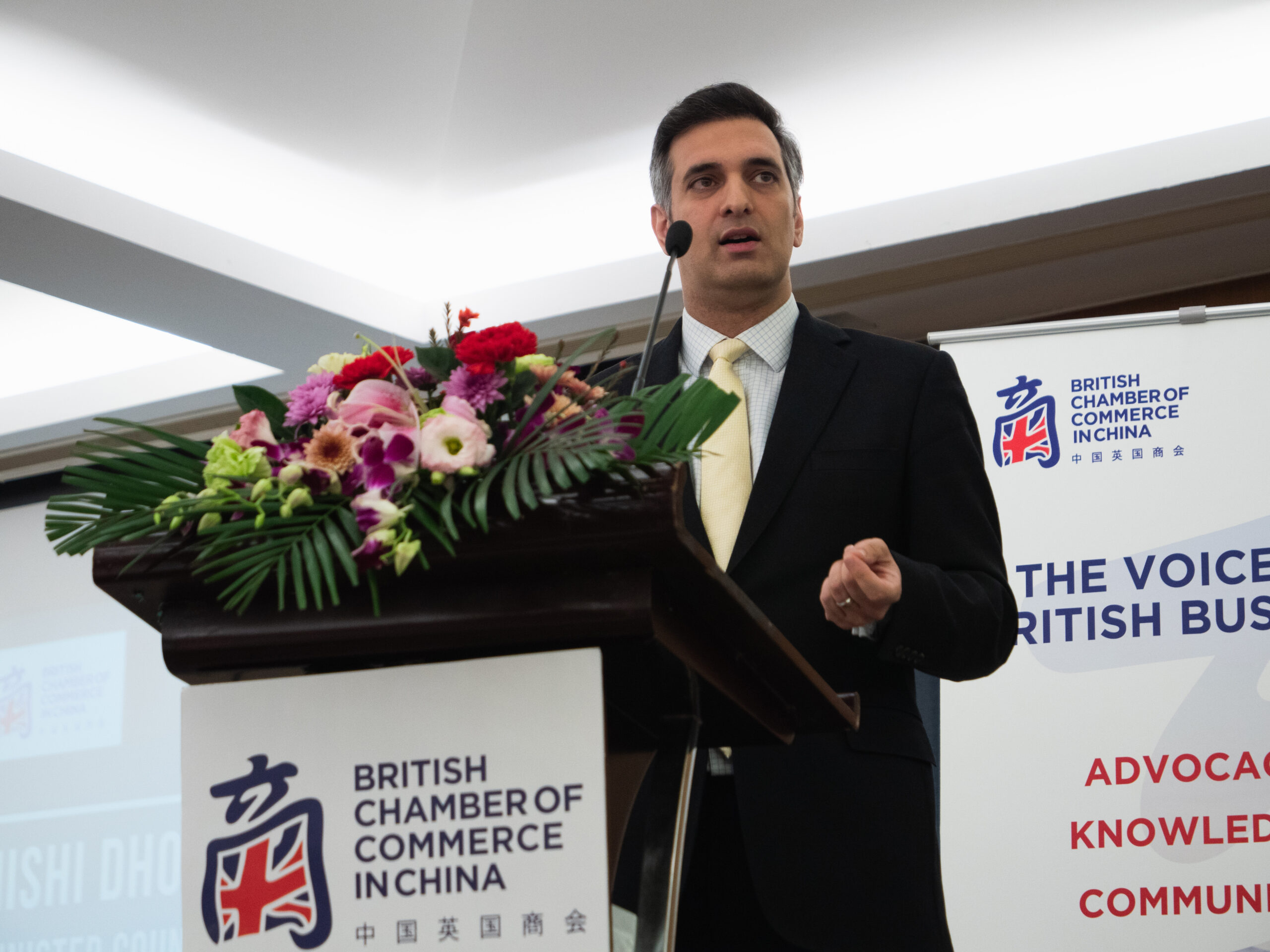 We would like to thank our excellent speakers for their insights on one of the most challenging issues of our time. We also thank our guests for elevating our conference with your enthusiastic participation and insightful comments.