DATE:Nov 24, 2018
时间:2018年11月24日
UCL Club of Beijing Annual Ball 2018
UCL 北京校友会2018年年会
 缘结UCL
Love UCL
建校于1826年的伦敦大学学院 (University College London)是"G5超级精英大学"之一,位列英国G5超级精英大学,与牛津、剑桥比肩,代表了英国最顶尖的科研实力,在世界大学排名中一直有很亮眼的表现:2019年QS世界大学排名中位列世界第10名、2018年ARWU世界学校排名中位列第17位。
Founded in 1826, University College London is one of the "G5 Super Elite Universities". UCL has the strongest research power in UK along with Oxford and Cambridge, and has always had a very good performance in the world university rankings: in the 2019 QS World University Rankings ranked 10th in the world and in the 2018 ARWU World School ranked 17th in the rankings.
历史上,伦敦大学学院诞生了34名诺贝尔奖获得者与3位菲尔兹奖获得者,各个领域名人辈出:"光纤之父"高锟、"电话通讯之父"亚历山大、"电话通讯之父"亚历山大·贝尔,人工智能AlphaGo 算法的创建者戴密斯·哈萨比斯与大卫·席尔瓦, 印度国父圣雄甘地,日本近代政治家伊藤博文 等。在文化艺术领域,更有著名诗人泰戈尔,《盗梦空间》、《蝙蝠侠》系列著名导演克里斯托弗·诺兰,以及英国知名摇滚乐团成员Coldplay等,也都毕业于UCL。
University College London has produced 34 Nobel Prize winners and 3 Fields Prize winners, including "Father of Fiber" Gao Wei, "Father of Telephone Communication" Alexander, "Father of Telephone Communication" Alexander Bell, creator of artificial intelligence AlphaGo algorithm, Daisy Hasabis and David Silva, the founding father of India, Mahatma Gandhi, and Japanese modern politician Ito Bowen. Also, within the arts and culture sector, UCL has produced globally renowned names such as the poet Tagore, Christopher Nolan—the director of Inception and Batman, and members of famous rock band Coldplay.
精彩舞台
Wonderful shows
2017年年会我们有幸邀请到了世界女低音呼麦大师,我们国家唯一的女呼麦演唱者香丹公主和她的东方神骏蒙古族现代马头琴乐团,为电影《美人鱼》主题曲配唱、并在好莱坞制作发行同名专辑的UCL校友美兰迪(Melody)。
Last year, we invited a female bass master of HUMAI in the world, the only female HUMAI singer Princess XIANGDAN and her Super Orient Course Morin Khuur modern Mongolian Orchestra. We also invited UCL social sciences graduate Melody who sang the main theme for the movie "Mermaid". She also produced and released an album in Hollywood.

博物馆之夜
Museum Night
今年UCL宴会厅将变成一座璀璨的博物馆,主题"博物馆之夜"发生在位于北京中央商务区燕莎地区的豪华五星级四季酒店。宴会桌将以知名的欧洲博物馆名称命名,房间将会像古代的宝藏和珍宝一样闪闪发光。博物馆之夜既是探秘之旅,也是交友之旅。幸运者还可以把一些珍贵的"展品"带回家。
This year UCL Ballroom will be transformed into a glittering Museum. The theme 'Museum Magic' takes place at the luxury five-star hotel Four Seasons located within the Yansha area of the Central Business District, Beijing. Tables will be named after the famous European museums and the room will shimmer like the Relics and Treasures of the ancient past. The UCL Museum Night will be an explorative and friends-making journey. The lucky ones will be able to take treasured "exhibits" home.
地址:北京市朝阳区亮马桥路48号
Address: No.48 Liangmaqiao Road, Chaoyang District, Beijing.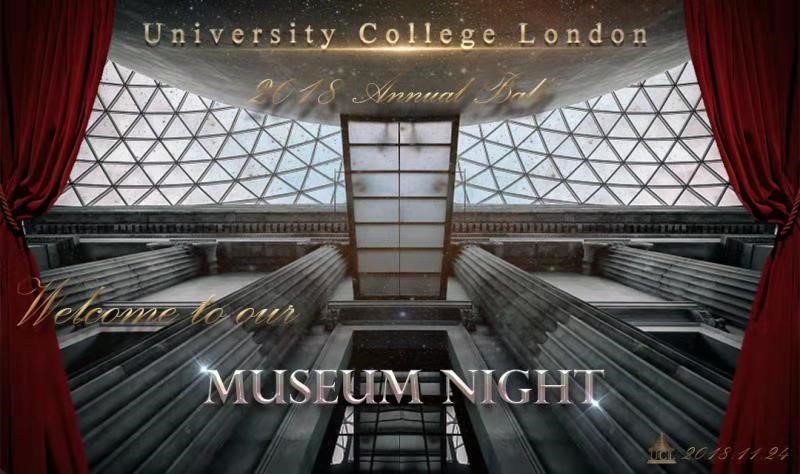 今年的聚会,你将会见到我们的校长、大牌的明星、来自不同领域的杰出校友;你将会遇到久别重逢的老朋友、结识更多的新朋友。让我们一起享受美好时光和美味佳肴!
At the party of this year, you will meet our principal, famous stars, outstanding alumni from different fields, you will meet old friends and new alumni. Let us enjoy good times and delicious food together!
今年同样邀请了众多重量级嘉宾加入博物馆之夜,会是谁呢,让我们一起期待。
This year we will also invite a number of heavyweight guests to join the Museum Night. Let us look forward to it.
本次年会,有很多赞助商倾情赞助,感谢你们对此次博物馆之夜的大力支持,让UCL年会更加精彩。
Thanks for all the sponsors for UCL Museum Night, who make our annual party possible.
Museum Night,深藏在城市的博物馆为UCLer打开,我们一起来探密现场的惊喜。
There is a mysterious museum hidden in Beijing…Book the tickets, let's explore the night…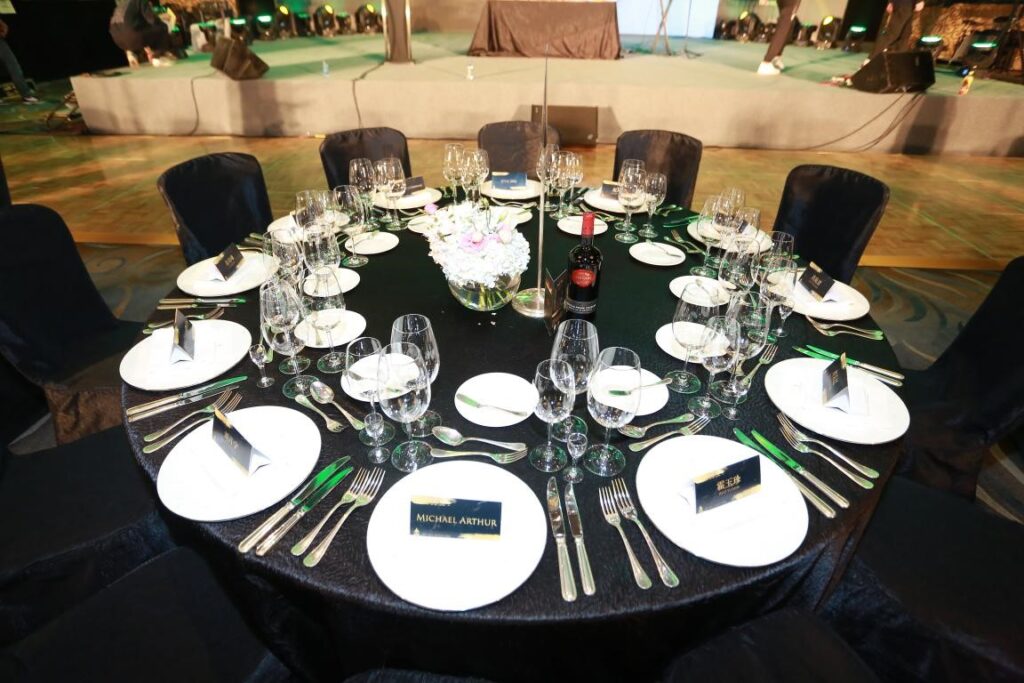 点击这里,get进入神秘博物馆之夜的入场券。
Click here and get the ticket to Museum Night!
联系人:杨维 微信号:yangwei1464
Contact Person: Yang Wei   WeChat: yangwei1464