Happy New Year!
Only two weeks ago, I wrote about my main reflection on 2020 being Purpose and why we do things? Now at the start of 2021, we see flickers of light at the end of the tunnel with the new vaccines being rolled out worldwide, so I am excited to look forward and actually outline 'what we are doing' in 2021.
In 2021 we will be celebrating the 40th anniversary of the British Chamber of Commerce in China with activities furthering our mission as the 'voice of British business' and delivering even more around our three pillars of advocacy; knowledge; and community.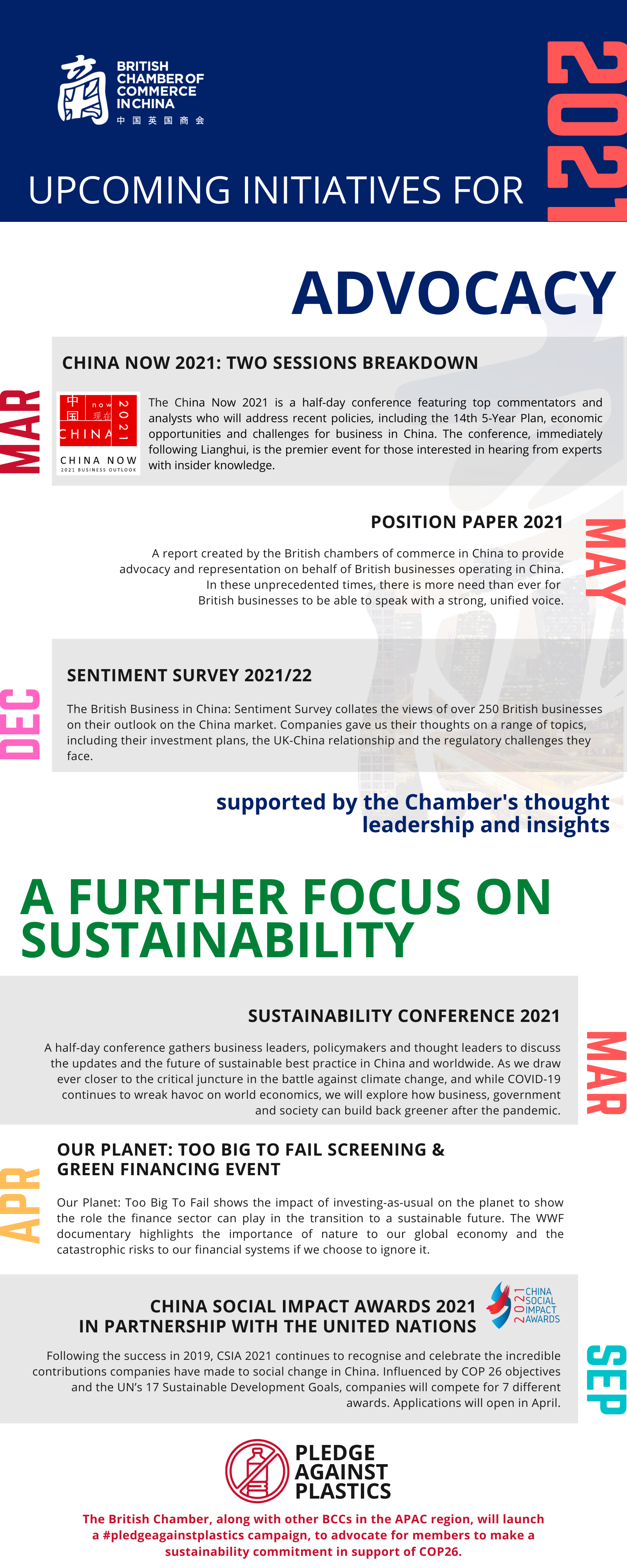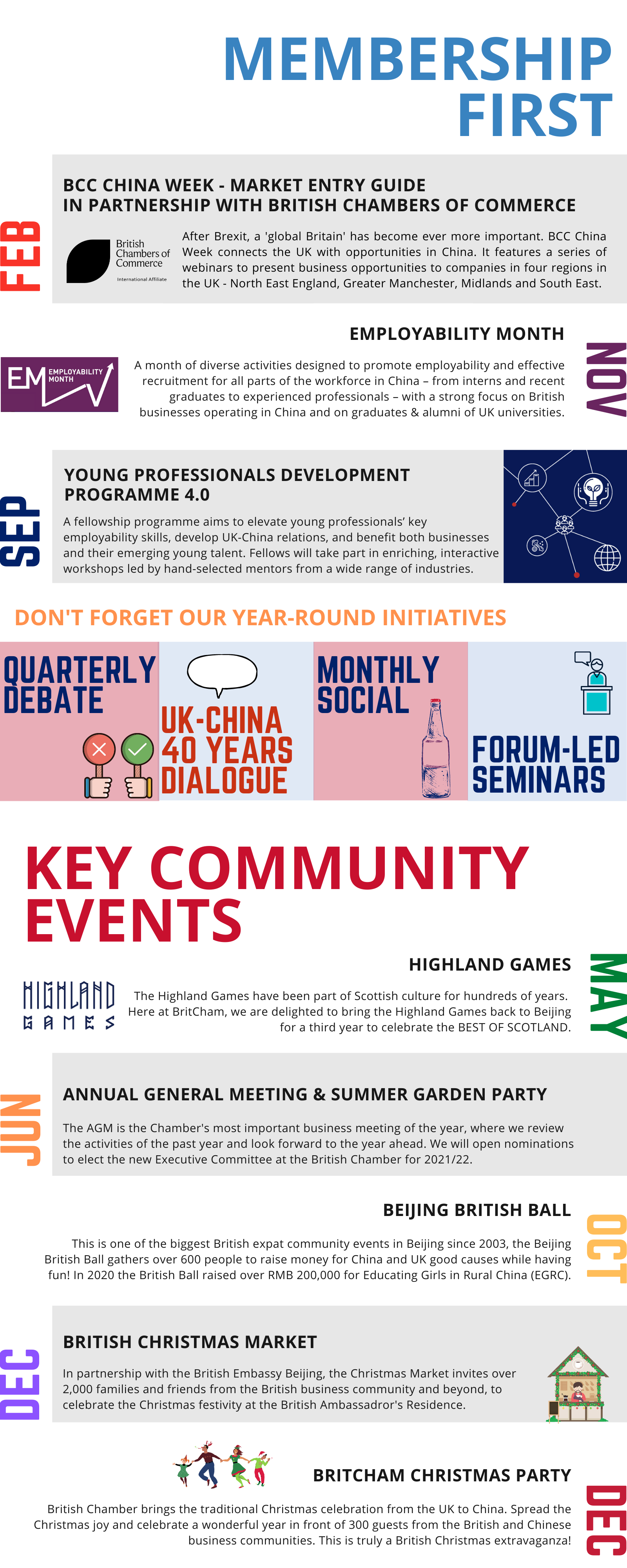 To learn more about our upcoming events, please don't hesitate to reach out to Rachel Tsang, Events and Marketing Manager at rachel.tsang@britishchamber.cn.
Membership is at the heart of everything we do, and we look forward to more fruitful partnerships and collaborations with the British business community and beyond!
All the best,
Steven Lynch
Managing Director