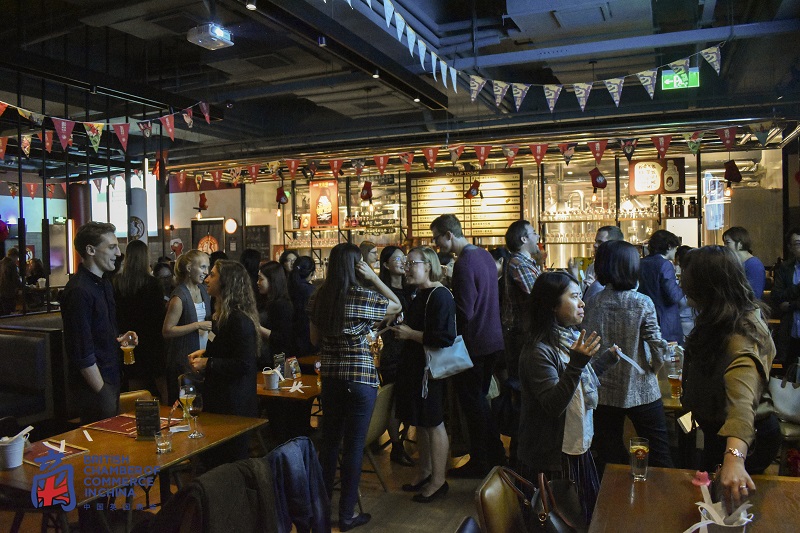 Beijing has been a vibrant glow of excitement these past two weeks as China celebrated its 70th birthday! The fireworks and parades that carry a sense of success and optimism for the nation are shared by the young professionals that are equally inspired by being here. With the upbeat atmosphere flowing through the city and fresh off the back of 'Golden Week,' it was the perfect opportunity to welcome back the fellows. This week marked the 2nd event of 8 on the Young Professionals Development Programme from the British Chamber of Commerce in China and the next step along this professional journey together!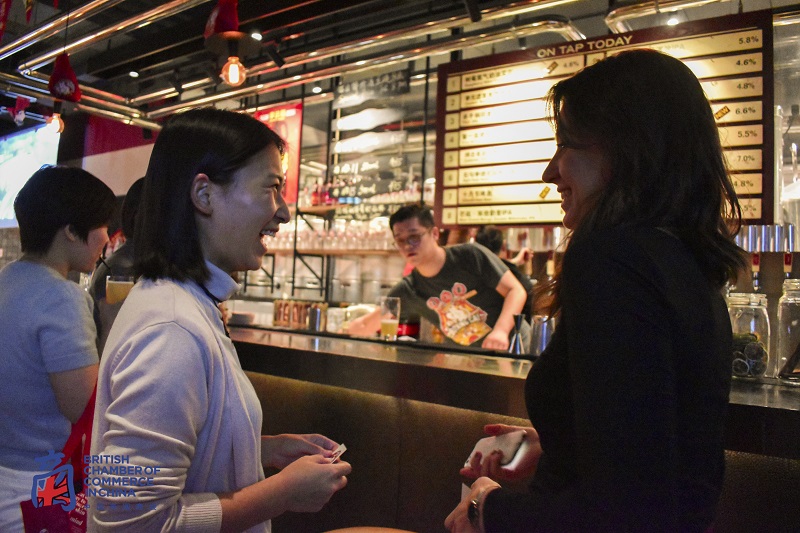 This week looked to build on the high-energy from the Initiation Ceremony and as the mentors are busily preparing for the upcoming workshops, it presented the chance for an event exclusive to our YPDP Fellows. On Tuesday evening, The Boxing Cat provided an excellent setting that was perfect for our young professionals to open-up to each other and build on the personable foundations laid out last time. This event is a bonus addition to this year's programme and proved very beneficial to everyone:
"Moving into the workshop phases of the programme already acquainted with familiar faces can help everyone get more out of the workshops by already feeling comfortable within the group." Eoin Mannion, CEO of Eurus Education Recruitment
"I came to the programme with the hope to be guided through by the seasoned mentors and with only just two networking events, I have learned so much from the fellows! I knew from the beginning that there will be so much more the programme has to offer than we all expected." Betty Xiao, New Zealand Embassy
The fellows again replicated the enthusiastic ambience of the first event and made full use of the time to discuss their varying backgrounds and experiences. YPDP Director, Charlotte Smith, kicked off the event with a networking activity that further encouraged fellows to mix and engage with one another. The YP's had to think on their feet as they picked out random questions to ask and answer with topics ranging from "favourite leaders" to "awe-inspiring experiences" to "scenarios involving a fight between chickens and elephants." Naturally, our YP's leapt at the challenge and it was a fantastic way to learn more about each other before the workshops begin.
Some of the fellows expressed how enjoyable and beneficial such a networking event was.
"The fun was limitless. The games and the sharing made me realise that my take-away from the programme will be even greater than expected." Florence Zhang, Marketing Associate at Dulwich College
"I found the networking event very helpful and enjoyed meeting lots of young professionals from around Beijing. It's great to meet people from different sectors and different industries." Stefan Wuestner, Grade 3 Coordinator at HD Bilingual School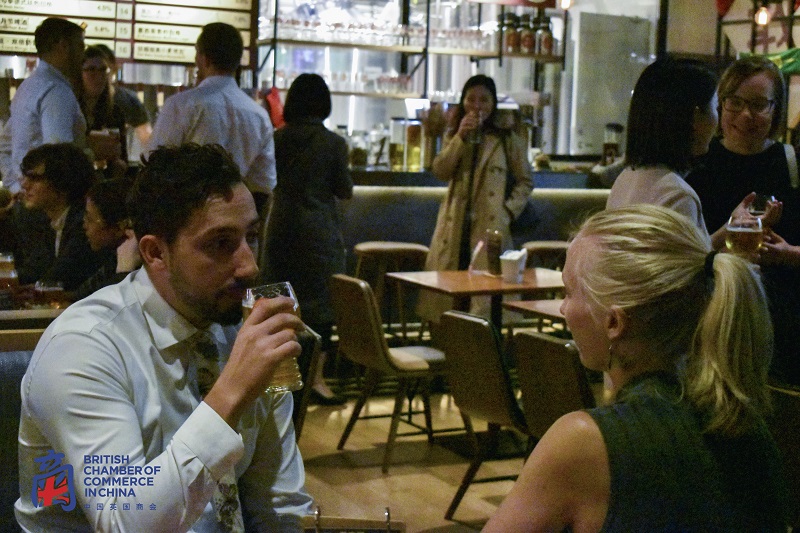 Meeting a group of motivated people helps to reflect on how it takes a certain type of young professional to make the decision to build their career in Beijing. Our YP's are fuelled by optimism but are also aware of the professional challenges. Our fellows were kind enough to offer their opinions on the experience of being an ambitious young professional in Beijing.
"Since coming to Bejing, I've found a whole new realm of opportunities and every day presents a new and exciting challenge." Chelsey Rodowicz, Account Director at Ogilvy
"There's not much clear guidance for young people on how to build a career in China. That's why YPDP is so important because we can learn about a whole range of opportunities." Imogen Page- Jarrett, Research analyst at the Economist Intelligence Unit
This YPDP journey has shown it can provide not only unique professional development for an individual but a sense of unity with a network of like-minded people who are experiencing similar situations and prepared to support one another on the road to success. Our YPDP Journal Entry helps present a picture of how our YP's are progressing week by week. This week's entry is from Emily Cruz, Postgraduate Student at Beijing Language & Culture University:
"Before I began the YPDP programme, I considered myself an empty box hoping to get as much as I can. The first two networking events helped us get a deep understanding of each other and I am excited to share the following workshops with such outstanding and proactive professionals."
All the fellows from this week's event are commended for their incredible commitment to the programme with some flying in from the likes of Shanghai and others showing up with an armsling from battling against the fast-paced life of Beijing. Everyone is geared up and ready, let the
workshops commence!