It was only a short time ago that 60 young professionals embarked on their journeys of professional development together. Their dedication, ambition and hunger for success created a radiant atmosphere in the previous networking events. The tension and excitement has been building. The mentors have been busily preparing. All of the hard-work and anticipation led us to this moment: the commencement of the workshops!
Tuesday evening saw the first workshop of the Young Professionals Development Programme (YPDP). This initial workshop lays the foundations for every aspiring professional by guiding the fellows into the world of Self-Management.
The workshop was hosted in and mentored by one of China's leading business schools, Cheung Kong Graduate School of Business (CKGSB). YPDP are honoured to be supported by such a reputable and high-achieving school that works with top executives to develop their innovative mindset and inspire their philanthropic spirit. They have a long-list of elite alumni, including the well-known Alibaba founder, Jack Ma, and operate programmes led by more than 40 professors, 50% of whom tenured at top global schools. It was therefore a great privilege when the YPDP Director, Charlotte Smith, introduced our two fantastic mentors from CKGSB, who had flown in to Beijing specifically to mentor our YPs: Ira Zaka, Head of Global Marketing and Communications, and May Xia, Assistant Dean.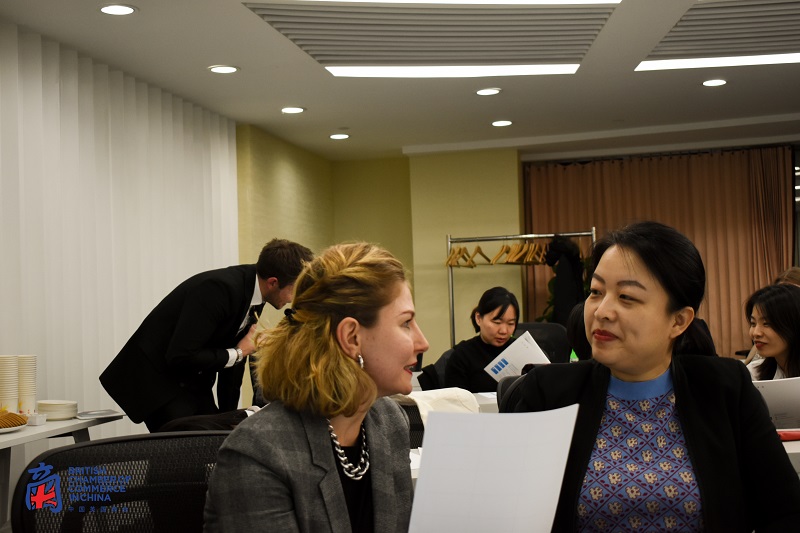 The excitement was expressed by one of our fellows: "The self-management workshop offered me a great opportunity not only to learn from excellent industry leaders like Ira and May, but also to gain valuable insights from 60 young professionals that represent a wide range of industries." Daisy Du, China Marketing Manager, University of Dundee
Our mentor, Ira Zaka, is a "global citizen – devoted to leading multi-cultural teams" and has used her wealth of experience in China to "stand out" and develop her flourishing career. Ira began the workshop by dividing self-management into three areas:
1. Self-Awareness: an amazing 95% of people believe themselves to be self-aware, however, only 10% of people actually are. A common issue is asking "why" when we should really ask "what can I do?" in order to take proactive steps towards improving ourselves.
Other tools suggested included knowing your personality type, understanding your strengths and weaknesses, asking for constructive feedback, and paying attention to your personal response to successes and failures.
2. Self-Development: this broad topic was refined with the help of YPDP's pre-programme survey results, which found that 65% of the cohort had expressed an eagerness to learn more about time-management skills. Ira expressed how "time moves on, the only thing you can manage is yourself" and how we can treat 'time' logically, but often emotionally too. The cohort were introduced to the Significance Calculation, a three-dimensional tool that begins with "first deciding the significance of a task – taking into account how urgent and important it is, as well as for how long it matters – and then either eliminating, automating, or delegating it to others." This calculation helps to identify which tasks really require your full attention and expertise.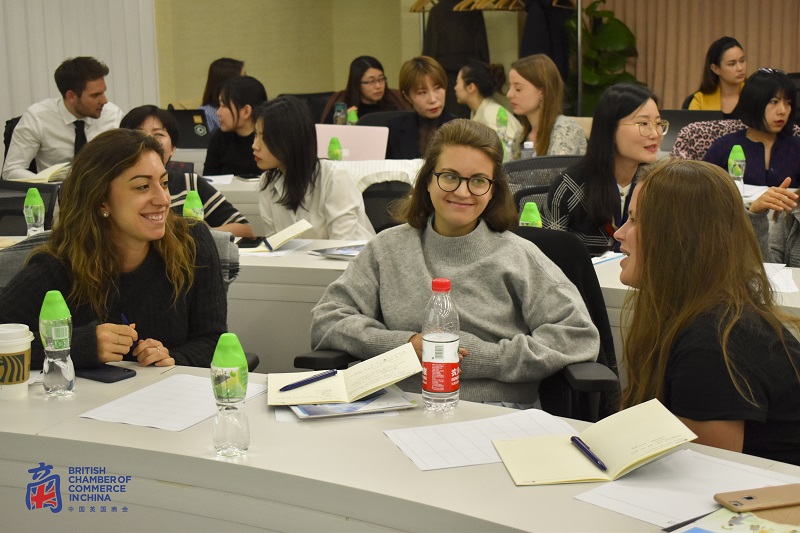 Serena Wang, Marketing Manager, Lehman Brown said she learned from this discussion that "by eliminating the tasks according to priority and delegating the tasks to the team, this doesn't just help to complete tasks but also empowers people and helps them to achieve their goals."
3. Self-Branding: Ira shared her personal story and spoke about how "you can position yourself to benefit and unlock opportunity." Young professionals should aim to develop an authentic voice that is represented by their actions and differing tones that are tailored to the audiences they encounter. The path to success for a young professional involves embracing your uniqueness, creating value for others, and continuing to grow by stepping outside of your comfort zone.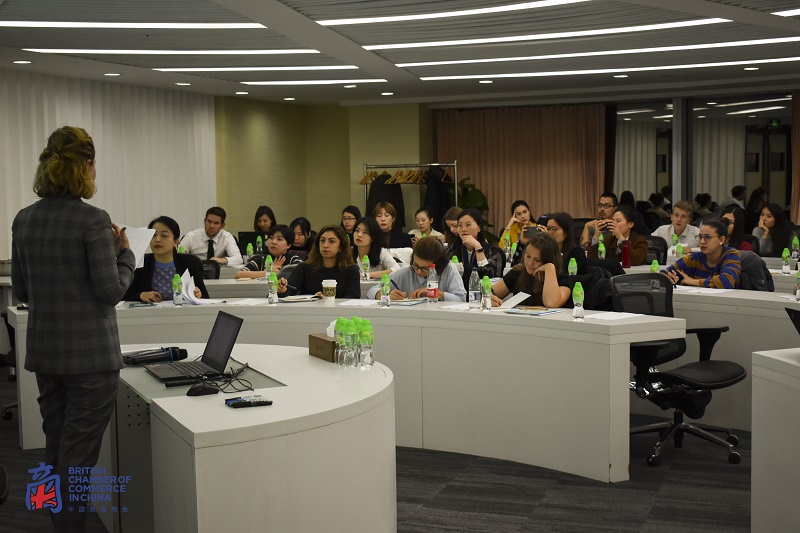 Our mentor, May Xia, has become an acclaimed business expert. She credits her success to making career decisions based on the "people in an organisation [she] can learn from" and courageously adapting to the various leadership positions she has been appointed to. May also presented the key idea that becoming a successful professional requires individuals to make progress on the ultimate journey of finding yourself.
May went on to emphasise the importance of "aligning yourself internally" in order to pursue your visions and goals, but also encouraged the YPs to "take your time [to find your alignment] and spend time on finding it." As young professionals trying to weave through the endless opportunities and challenges in the world, we should not rush to find our life's purpose, but it is crucial to find a valuable learning environment.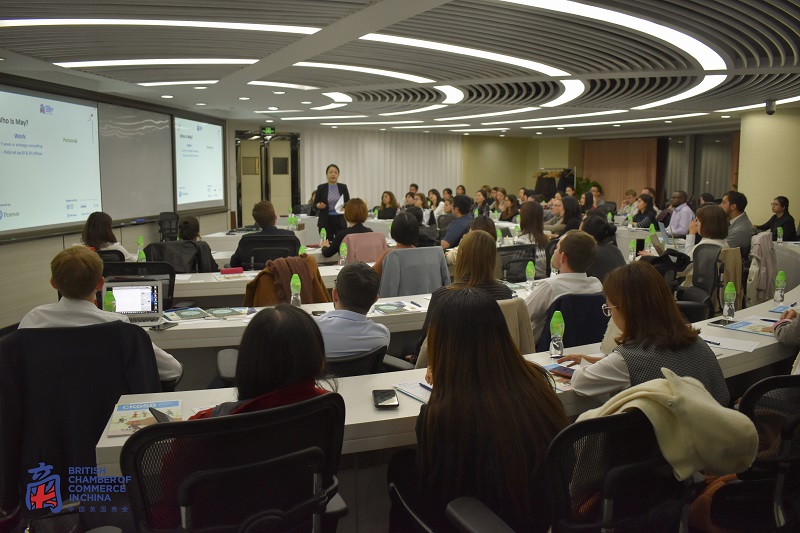 The mentors set the cohort a number of challenges which included asking ourselves introspective questions about our personal visions and motivations, and performing confident elevator pitches. A final group-activity shed light on how everyone actually spends their time on a day-to-day basis, with some mixed findings on daily activities like commuting, gaming, small-talk and make-up.
Hannah, Programme Manager, British Council provided a positive summary of the workshop: "It was inspiring to have two successful female speakers lead the first session and encouraging to learn that embracing your own identity and uniqueness can help you to become a better professional."
Whilst this was a great workshop for our fellows, it appears the experience of YPDP is mutually beneficial to our mentors as well. Ira Zaka praised the cohort, saying "the diverse YPDP 2019 cohort representing 11 counties and 25 different industries has been very proactive and engaging, sharing interesting ideas and experiences throughout the first workshop."
May Xia expressed gratitude for the programme and shared some final words of encouragement with the fellows "this was a learning opportunity for myself – the future is you guys, tomorrow is in your hands."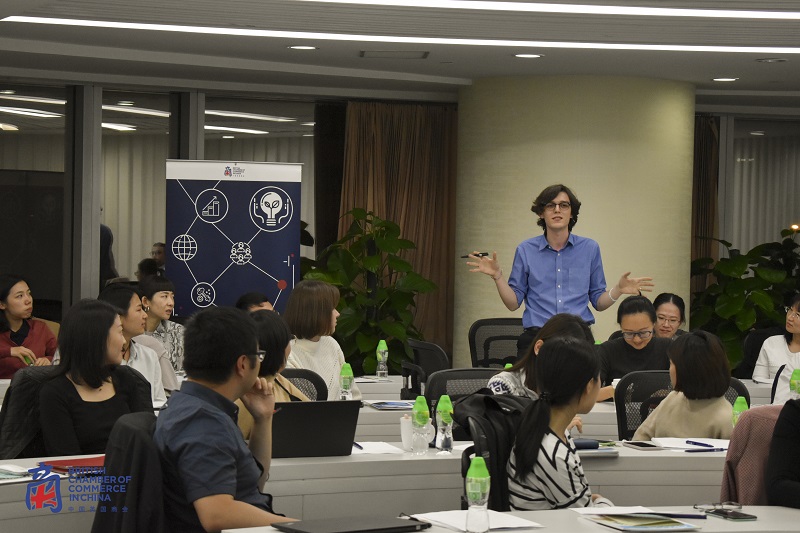 The YPDP Journal helps present an insightful picture of the week-by-week progression of our YPs. This week's entry is from James Ashcroft, Beijing Normal University: "I felt so energised by the anecdotes and advice shared by our first two mentors: Ira Zaka and May Xia. The opportunity to meet such a diverse group of bright young professionals – each and every one of whom is here because they share that same desire to better themselves – makes the time spent together all the more valuable."
Workshop 1: Key Takeaways and Actionable Steps
1. Become self-aware, self-developed and "position yourself to benefit and unlock opportunities. If [your personal brand] is not shaped by you, it's shaped by someone else – you would rather be in the driving seat."- Ira Zaka
2. Align yourself professionally and personally to work towards your goals. Spend your time in-line with this purpose and spend time on what defines you.
3. Approaching challenges leads to growth and continuous learning which are required in our changing world. "Do things differently today – small changes lead to big impact." – May Xia
Reflecting on another successful YPDP event, praise goes towards our mentors and fellows for the dedication, interactivity and contribution of ideas on the theme of Self-management. We look forward to the next Leadership Workshop led by KPMG on Tuesday, October 29th.