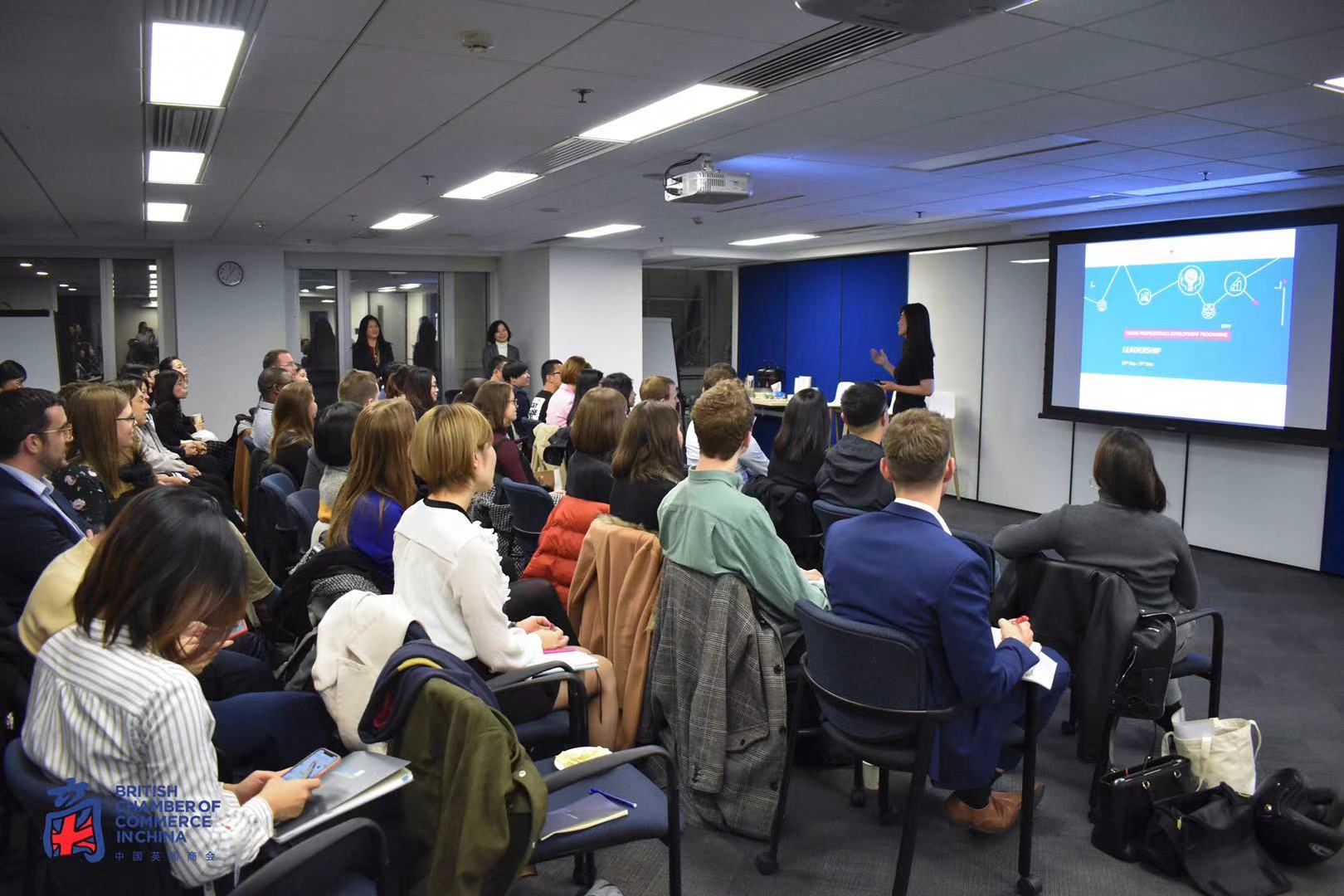 Our fellows were excited for the opportunity to participate in another workshop on the Young Professionals Development Programme after last week's master-class on Self-management. Our cohort had already received their first experience of guidance from some incredible CKGSB mentors and this week's KPMG mentors promised a workshop "like no other".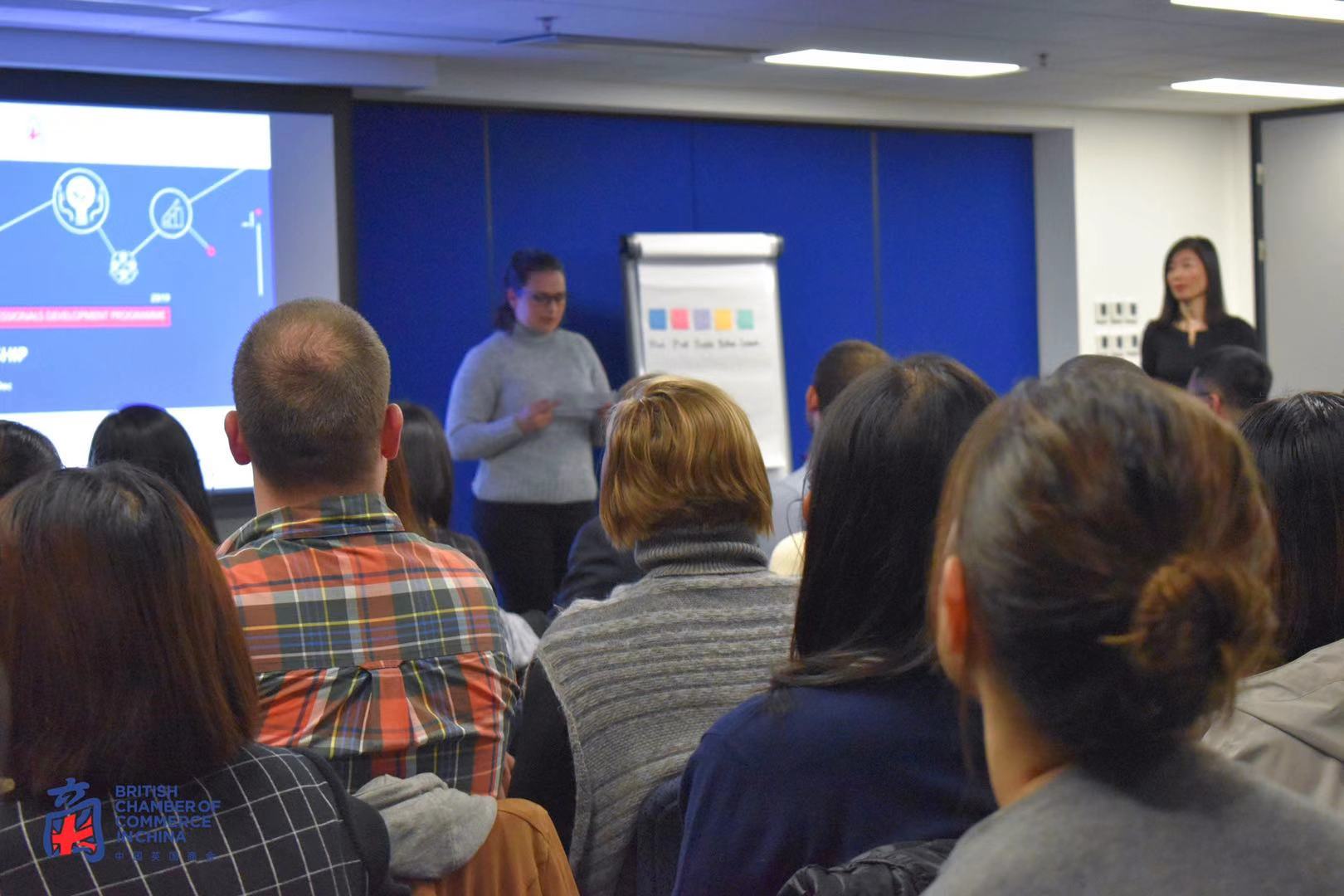 Our YPDP Director, Charlotte Smith, introduced this week's KPMG mentors who would be sharing their knowledge and expertise for the evening: Daisy Shen, Partner, Deal Advisory; Yu Ying, Partner, Government Services Advisory; and Jenny Yao, Partner and Head of Healthcare. KPMG perfectly represent this week's theme, 'Transformative Leadership', as they lead on a global-scale, managing thousands of projects and people. Daisy Shen explained that her long commitment to the company came down to "a great belief in the leadership of KPMG" and highlighted that many of the lessons our YP's would learn today are drawn from the company's core values. The KPMG partner group is notably diverse with "50% female partners" and takes pride in the integrated professional development opportunities they provide for all employees.
What is Transformative Leadership?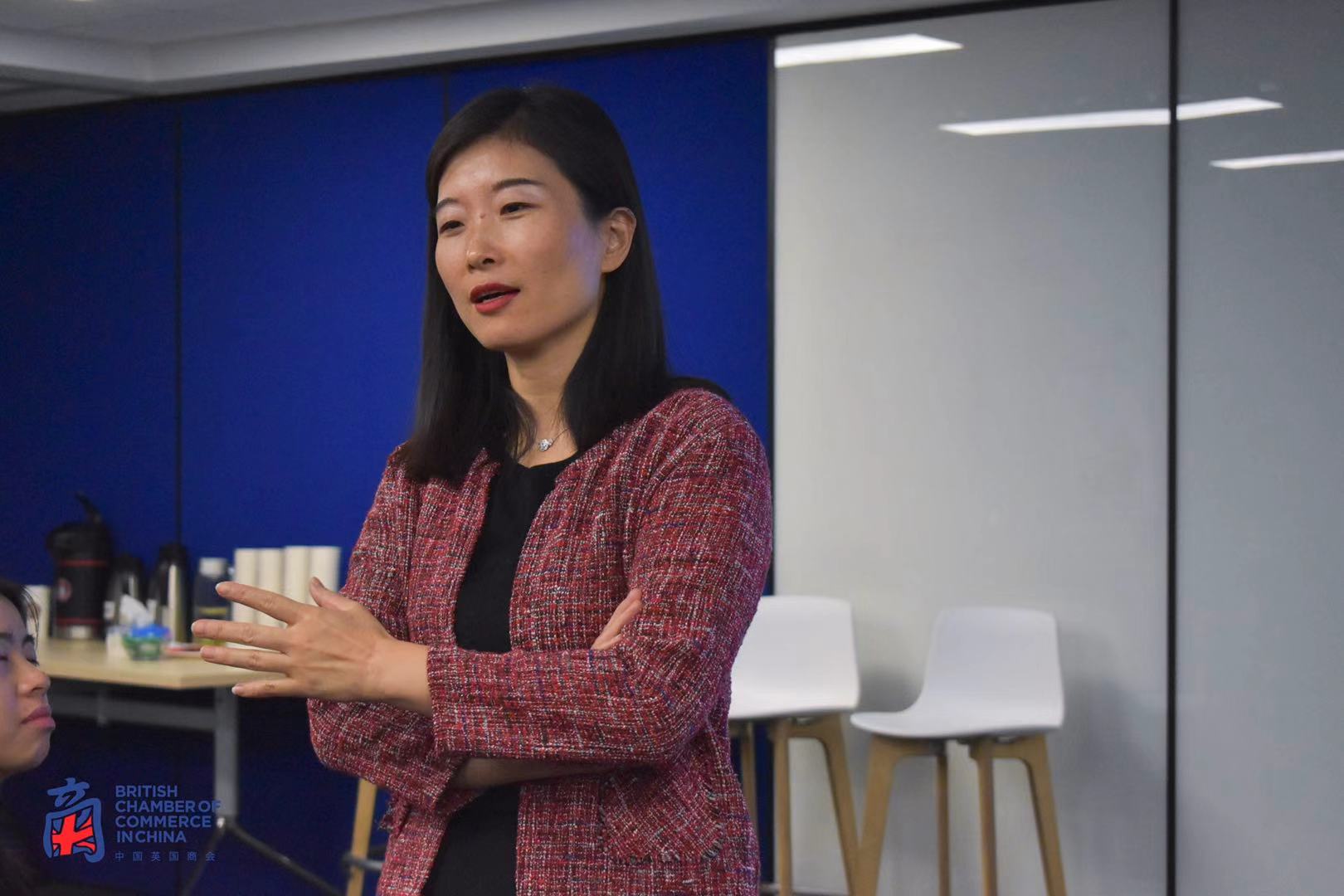 Leadership has never been more important for businesses in the rapidly evolving climate of technology and globalisation. Daisy Shen emphasised the importance of a different approach to "traditional leadership." Transformative leaders recognise that business is "not a dictatorship" but instead requires leaders to act with "engagement and to work as a team towards the same goal."
Jenny Yao expressed how her years of international experience in health-care inspired her vision for leadership. She described how transformative leaders are "always in the driving seat – confident and knowing where to go" but equally they are prepared to "be out of their comfort zone" in order
to stretch their capabilities.
Yu Ying, who has 14 years of experience in KPMG, has a wealth of expertise in the government sector which provides "a good understanding of the whole picture." Ying summarised how a transformative leader "trusts" and "empowers" their followers which builds their confidence, but
ultimately takes "responsibility and accountability" for the team's failures and successes as well.
Daisy Shen explained that in order to be a transformative leader it is crucial to have vision and wisdom. She showed an image of two wolves and told a parable of how only one wolf had the foresight to see his future success. Leaders, like these wolves, must be aware that "everyone has
eyes but not everyone has vision, everyone has a head but not everyone has wisdom."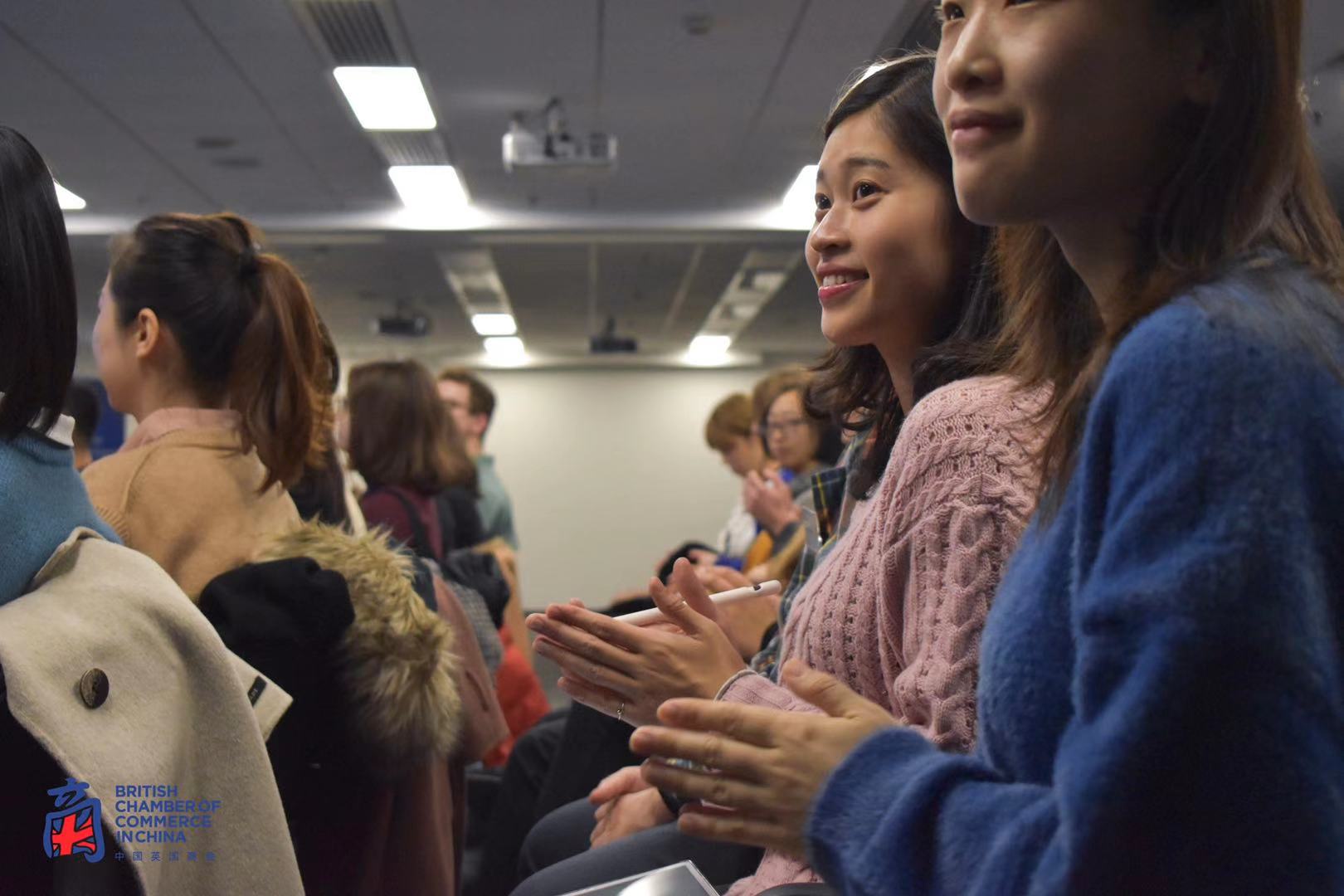 Leadership Challenge for our YPs
Rachel Han, Senior Manager of Learning & Development at KPMG, has outstanding experience in designing and delivering internal training to improve their young talent's leadership abilities. She presented our cohort with the surprise that they would undertake one of these coaching activities.
The Challenge: Our 60 fellows were divided into 5 teams and each team appointed a leader who would be required to guide their team from one end of the room to the other. Leaders were fixed to an X-marked spot and tasked with assembling their team in a straight line, sequenced according to numbers they had been given on post-it notes. The catch was that the fellows would be provided with frosted-goggles that blinded their vision and the YP's were now at the mercy of their leader to shout directions. The challenge kicked off and everyone helplessly edged towards the sound of the leaders' voices. The resulting chaos was truly hilarious to witness.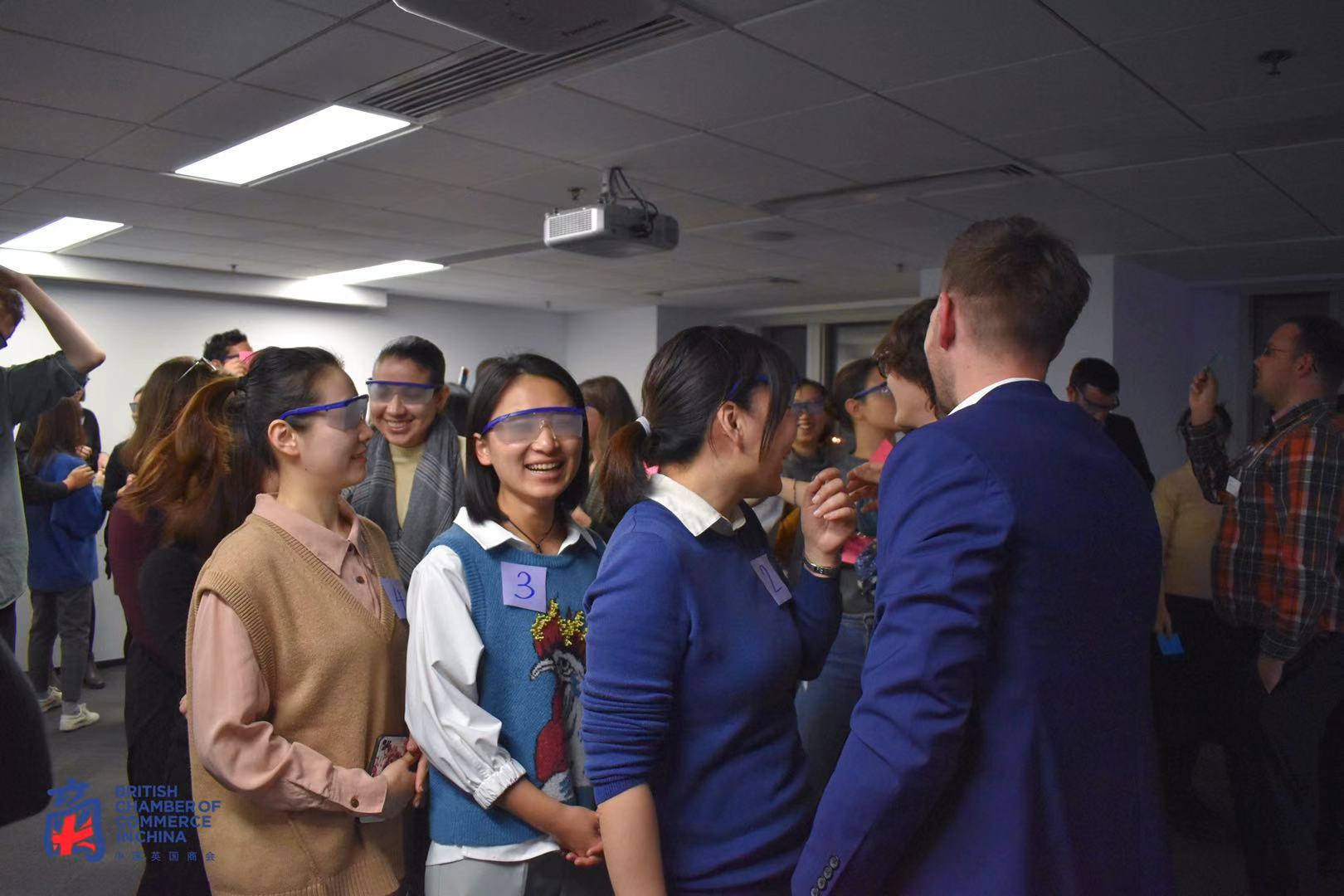 The resilient YP's love a challenge, after completing the first-round and gaining some understanding, the activity became progressively more difficult as the rules became more restrictive. For instance, the blind team members were not allowed to touch each other for support, the leaders were only allowed to use specific words to provide direction, and one member of the team had to face the opposite direction of everyone else. In the final iteration of the challenge, one team member in each team was 'promoted' to a manager position and could assist the leader in executing their team's strategy. This fun and experiential activity provided a valuable insight into the role of a transformative leader whose responsibility it is to unify a team by listening to their ideas, executing an agreed upon strategy, and providing guidance to help them to be successful in the task at hand.
After the challenge, the cohort had time to catch their breath, reflect on the activity and assess their newly-acquired perspectives on leadership. Chelsey and James reflected on how leading requires incorporating opinions of the team and creating a clear strategy. Em discussed how leaders need to remain relaxed and that listening was a mutually important skill for everyone in the team. Charlie, Betty and Jojo further explained how persistence and establishing back-up strategies were the key to achieving your vision. Alessio shared how positivity and happiness were important for the morale of the team. Chris and Daniel concluded that the best ideas came from the newly appointed managers on the ground because they had recently been in the position of a team member and could understand from experience the challenges that they faced.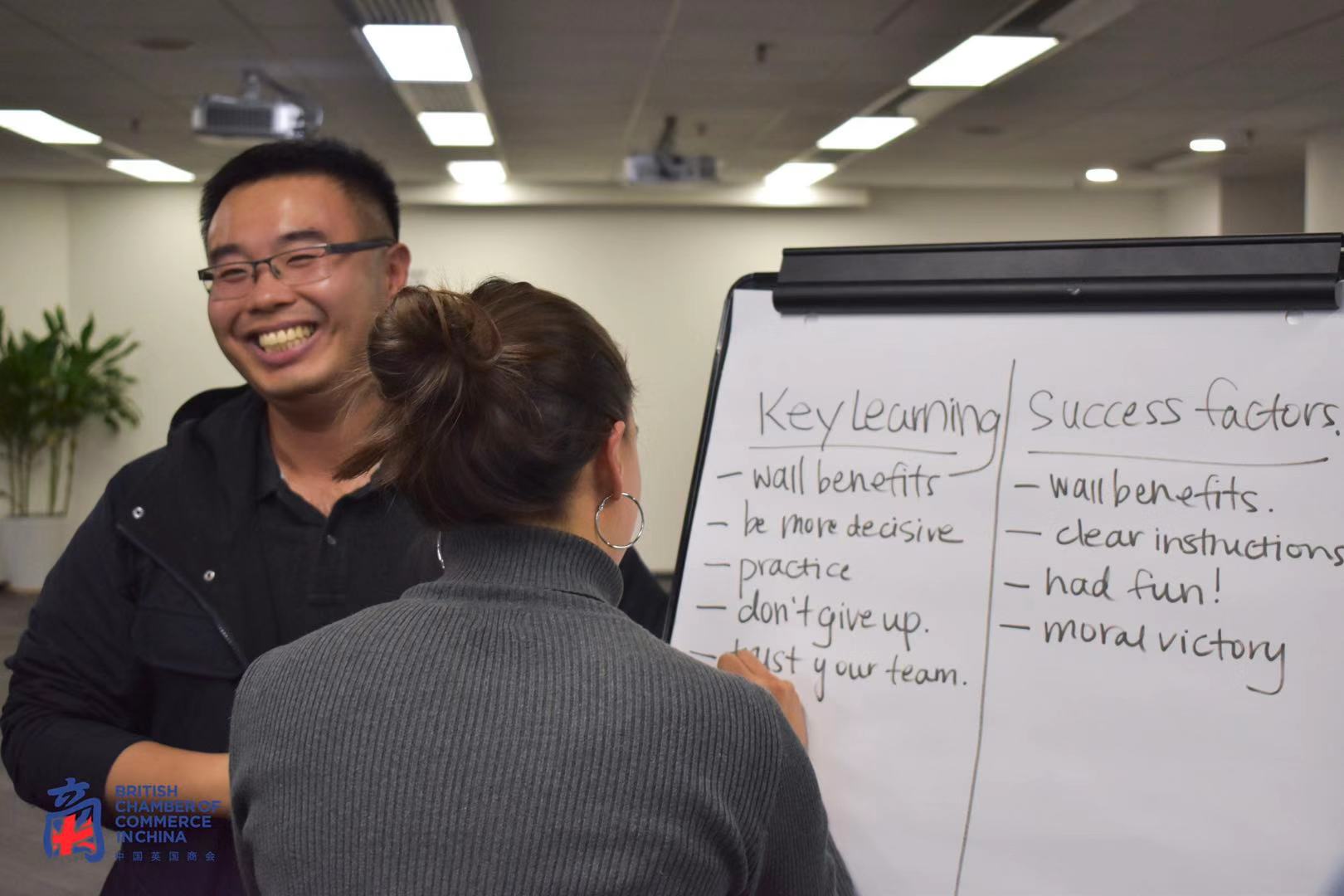 Our cohort thoroughly enjoyed the activity expressing that "it was great fun. My take-away from the Transformative Leadership workshop was the importance of setting "Vision" and "Goals" for the team, a takeaway I can apply in my daily life!" – Yan Zhao, Executive Director of Marketing and Communications, Tsinghua SEM
Alex Ast, Graphic Designer, Atlas Education – describes the workshop as an "invaluable experience" that provided "new perspectives as both an employee and leader." She explains that she has learned more about "how to be someone that people would follow and how to be on the same page with your team by making sure everybody understands what is happening and what their role is."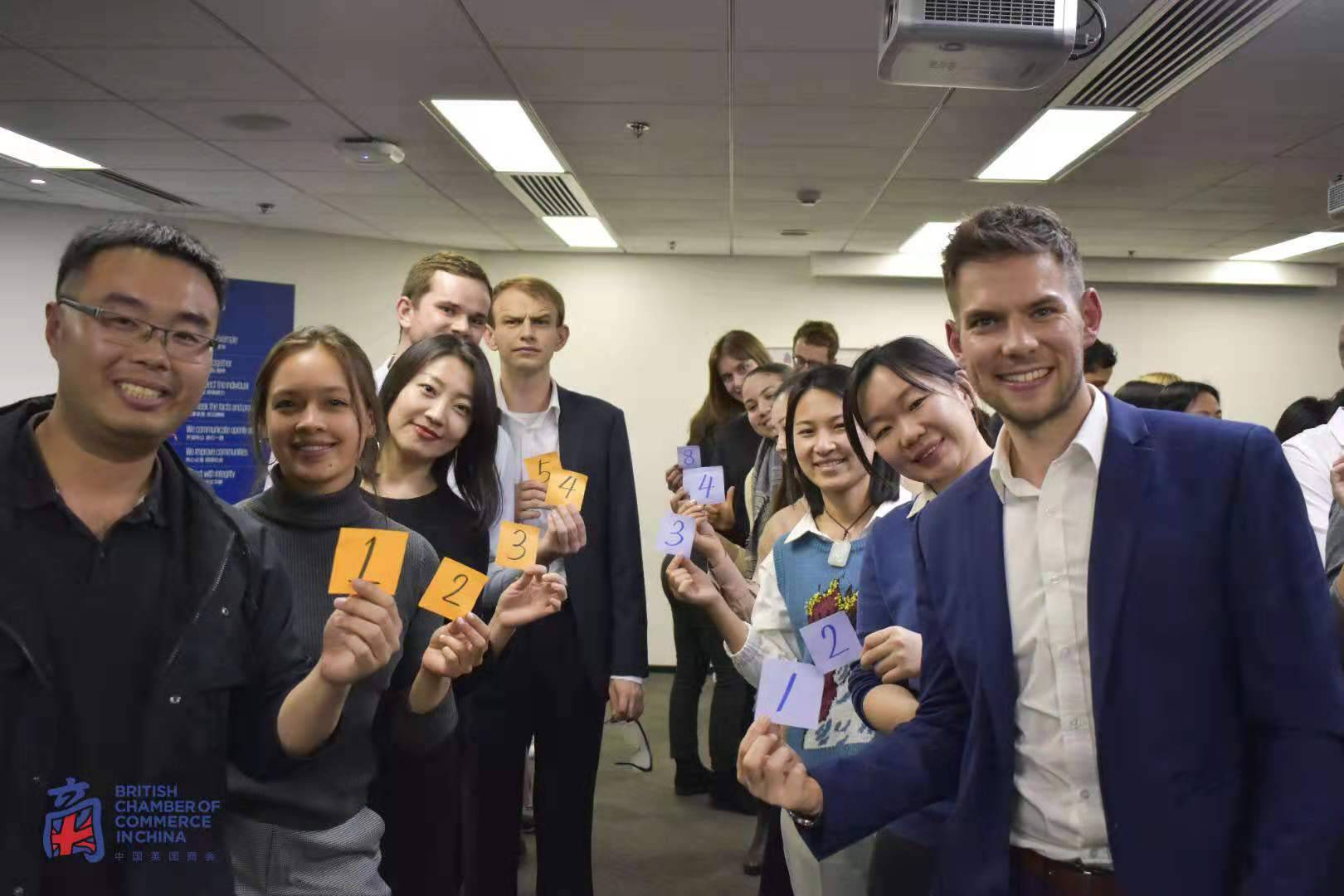 Mentor Panel Discussion
Our mentors returned to centre-stage and invited our cohort to ask questions regarding their experiences to help provide any guidance for young professionals.
Leadership Qualities: Jenny stated that "integrity" is vital to leadership as it shows that people can believe that you will earn the trust and support of a team. It is commonly known that employees often quit their job due to bad management as opposed to dislike for the job, therefore leaders need to take their role seriously and demonstrate that they have unfaltering dedication to the vision. Ying stated that "mutual trust" is created by empowerment and "inspiring your followers to develop" gains their respect. Building a team requires understanding their perspectives. Daisy shared that leaders must take responsibility for their team while also empowering them "to make decisions and be proud of them."
Dealing with Leaders: Rachel discussed how as an employee, communicating with leaders can be an overwhelming and anxious experience. However, we shouldn't over-think this and instead we should be more confident. Daisy explained how "leadership doesn't bite" and that leaders are humbled to remember how it feels to be an employee.
Managing Upwards: Shaping yourself as a leader requires "knowing your heart and what you are passionate about" – Jenny. The mentors agreed that "managing upwards is a skill" and understand that a "leader is always observing you so make consistent impressions." Daisy explained how we should know our strengths and make ourselves known by showing our leaders "a willingness to help and contribute." Ying said that "self-branding requires building up strengths to a moment where you can take the chance to build your name and reputation"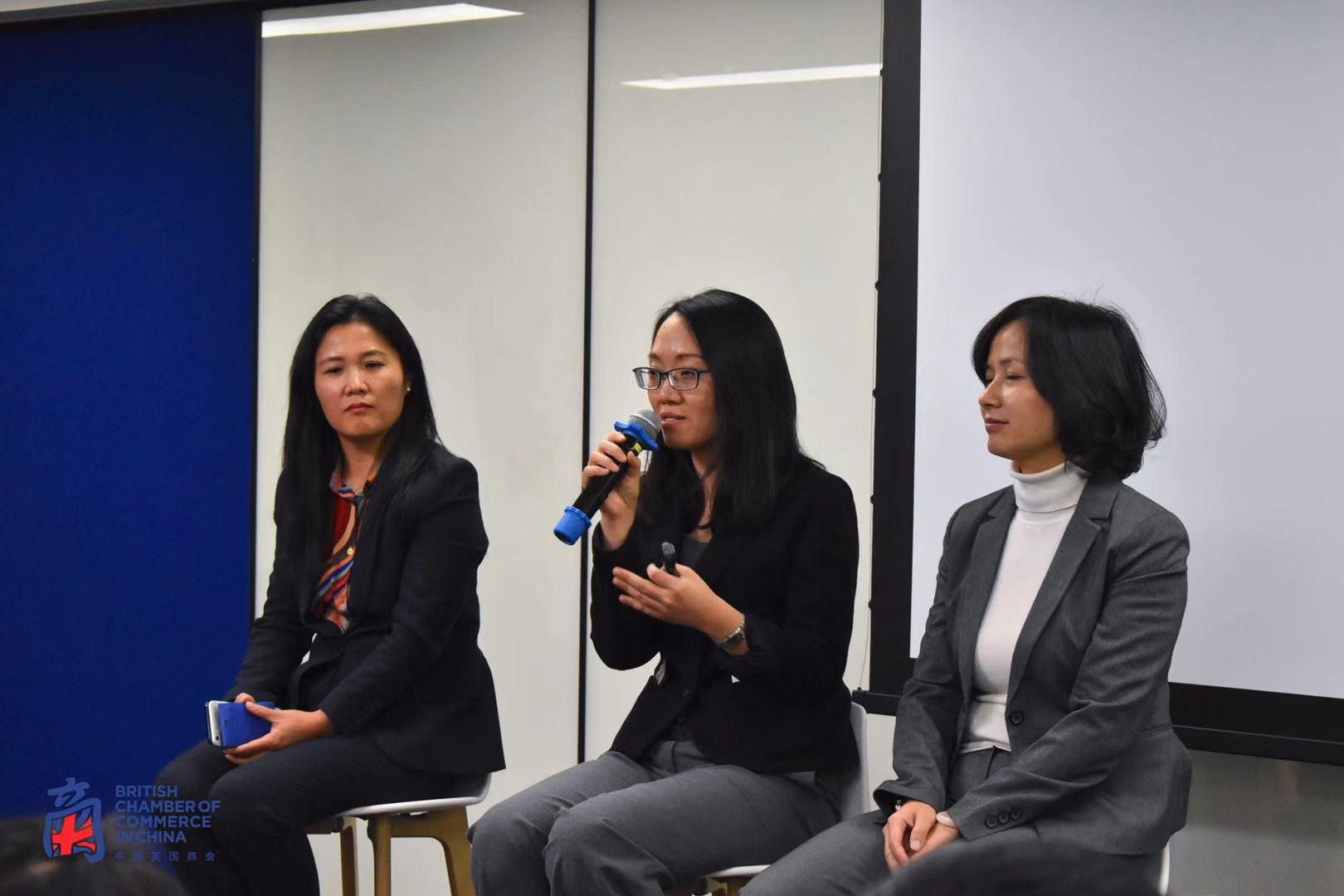 Our Leadership workshop was hugely beneficial and appreciated by our fellows who are eager to implement the lessons learned in their professional lives.
I found the leadership workshop to be very insightful and interactive. The team building exercises were interesting and really kept us all engaged. As a female leader in middle management myself, I was very impressed by the KPMG mentors' sharing about female leadership. I think everyone is going to take away some good action plans. "Empowerment, Ownership, Vision, Servitude", I'll always remind myself of these traits that make a good leader. – Cherry Cao, Head of Admissions, Yew Wah International Education School
The aim of YPDP is to professionally develop YPs in Beijing, but the experience of being on the programme is also appreciated by our mentors. Daisy expressed that "it was great to be the mentor of such a talented and diverse group from the younger generation. Sharing my experience, I drew a lot of their strength from their eagerness for self-development, innovative ideas and working together as a team."
Rachel said "I felt very inspired by meeting these young professionals from YPDP, they were so smart, open and positive and they make me love my job even more!"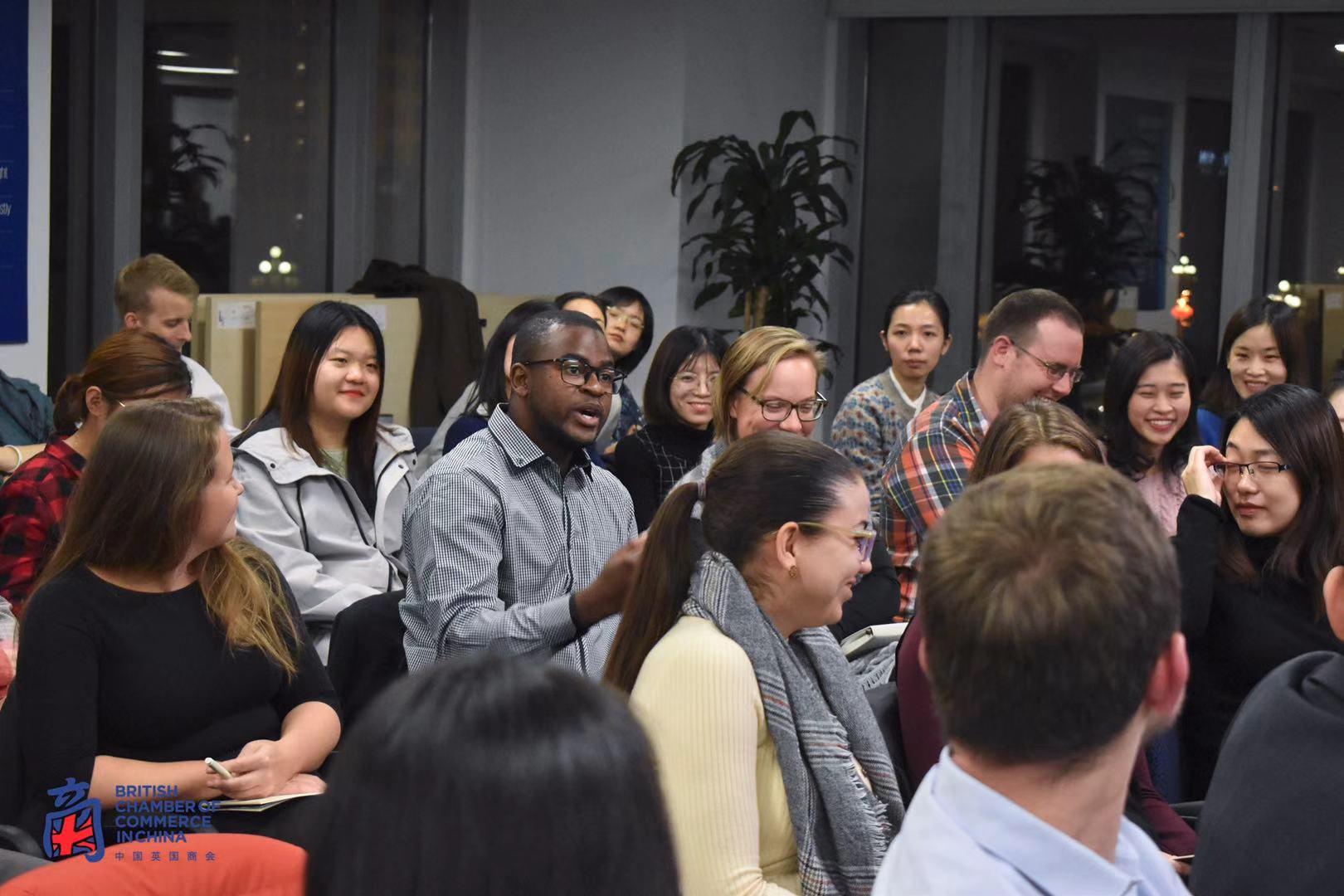 The YPDP Journal Entry helps present an insightful picture of the week-by-week progression of our fellows. This week's entry is from Christine Martinuk, HD Beijing School who discussed her continued progression through YPDP.
"The exercises really helped me to see how I need to use effective communication to deliver a vision when working in larger teams. It was also a great opportunity to get to know some of the other young professionals better as we were all pushed out of our comfort zones to complete the task."
Key Takeaways and Actionable Steps
1. "Always have the courage to speak to your leader – always make suggestions" This will help you to 'stand-out' as an employee – Daisy
2. Find your vision and direction "listen to your heart – then put the effort in." – Ying
3. Know that "you can be a leader at any age", it is important as a leader to be a servant to your team and keep followers motivated and dedicated to the goal. – Jenny
4. 80 percent of the results come from 20 percent of the people, we need to "love this 20 percent, treat them well and allow them to take care of the rest, trust them to accomplish a task" – Rachel
Once again we thank our fellows and mentors for their fantastic work ethic. These past few weeks have been rewarding and together we are learning to 'empower' each other to 'lead' on our personal journeys to success. We look forward to the next Communication Workshop led by Brunswick mentors on November 12th.