The appointment of an official to the post for the first time in two years signals a strengthened and more coordinated trade policy going forward
Yu has significant experience representing China in trade disputes, US-China trade negotiations and human rights charges
China's State Council has appointed Yu Jianhua as International Trade Representative, filling a posting that has been vacant since 2018. Yu is a top technocrat at the Ministry of Commerce and is a "formidable" negotiator.
The move comes after a rollercoaster year in global trade with China. On one hand, there has been a ratcheting up of tariffs on Australian products, ongoing US-China trade tensions, while on the other, the newly-signed Regional Comprehensive Economic Partnership (RCEP) and the Comprehensive Agreement on Investment (CAI) have been significant wins for China   ̶  even if the CAI isn't as ambitious as European negotiators originally hoped. Meanwhile, the COVID-19 pandemic has been disrupting ministerial visits and other high-level meetings. His posting has been seen as a signal that China is prioritising improving its trade relationships.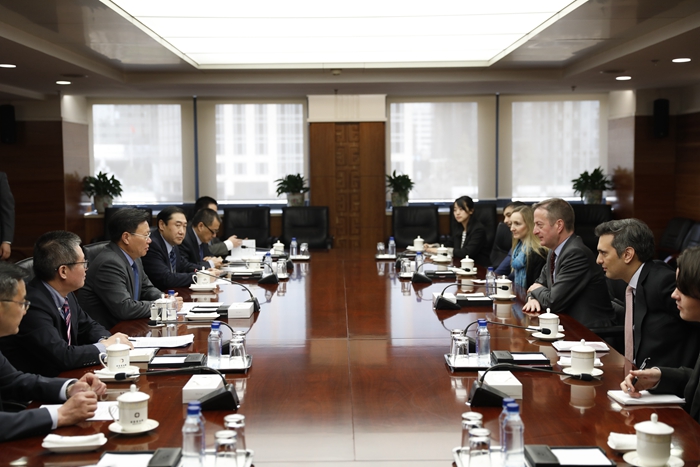 A trade veteran taking the helm
As a long-serving decision-maker in the Ministry of Commerce, Yu is well-placed to further many of China's stated trade policy goals. This is especially true of the creation of a China-Japan-South Korea trade agreement, for which he was involved in preliminary negotiations in 2013.
Yu is "one of the most savvy Chinese trade officials that the US has dealt with," according to a senior American diplomat. He joined Vice Premier Liu He's team in trade talks with the US in 2018, bringing with him almost 30 years' worth of experience representing China in previous US-China negotiations and trade disputes at the World Trade Organisation (WTO).
He is a tough talker and is seen as a staunch defender of China's economic interests, and was a prominent voice in "fractious" negotiations around currency devaluation at a G20 summit in 2010. "If you are sick yourself, don't ask others to take your medicine," Yu charged, refuting the recommendations of a debt-ridden US in the aftermath of the 2008 financial crisis.
Nevertheless, he will be facing strong pushback from the new Biden administration, which is highly likely to continue a hard-line stance towards China, even if the rhetoric will be much more diplomatic. Treasury Secretary Janet Yellen has already differentiated herself from her predecessor Steven Mnuchin in being more direct in her criticism of China, calling out "China's abusive, unfair and illegal practices" in her Senate confirmation hearing on Tuesday.
Similarly, US Trade Representative Katherine Tai is widely regarded as being tough on China, with several years' experience in designing the US's strategy handling trade disputes with China in the WTO. Tough negotiators on both sides means that US-China trade tensions will likely dominate headlines for the foreseeable future.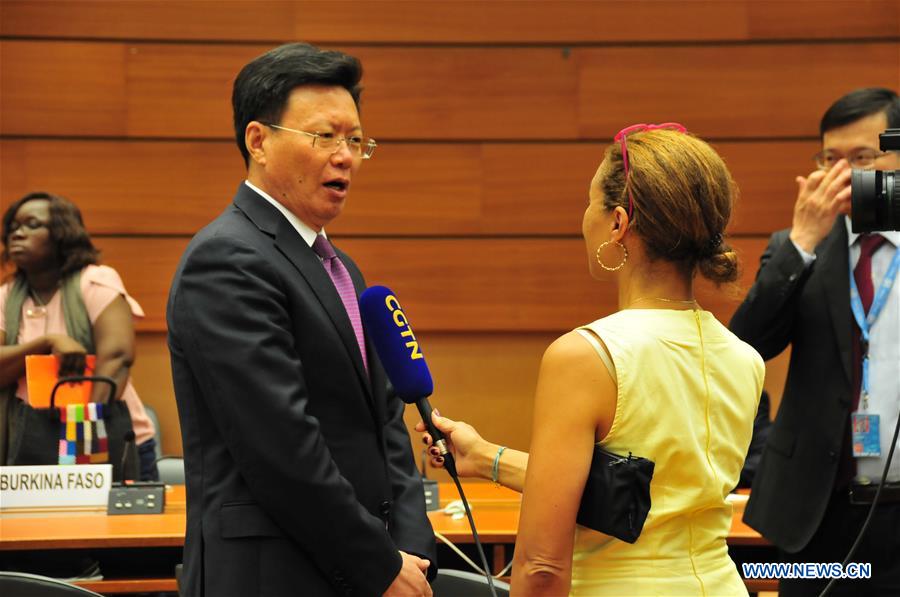 Caught in the middle
Where does the UK factor on Yu's radar? China remains the UK's second-largest non-EU trading partner, and the UK was one of China's largest sources of foreign investment in 2020. While overall investment remains strong, there are various hurdles to navigate.
Another key task for Yu will be to strengthen China's involvement in global trade networks, undercutting Biden's attempt to build a coalition of 'like-minded' nations against China.
One of Yu's first public meetings focused on the participation of Chinese companies in Swedish 5G networks, which has been a major sticking point recently in UK-China relations. While the UK seems firm in its decision to exclude Huawei from its 5G networks, Yu will be looking to ensure that other European countries do not follow suit. He may also push for the reinstatement of a number of Chinese companies onto the FTSE Russell's indexes, following their removal in an executive order from the Trump administration that is still in effect.
In an address to European businesses at the China International Import Expo (CIIE), Yu stated, "as China is fostering a new [dual circulation] paradigm … both Chinese and European businesses should support economic globalisation and oppose unilateralism, protectionism, and attempts to politicise economic and trade issues." Countries and businesses will continue to find themselves caught between trade overtures from both the US and China as both governments attempt to dominate the global business environment.
Yu may not be known for a fiery Twitter feed or wolf warrior rhetoric, but he will be a serious player in future trade negotiations. His appointment shows that China's bid to develop into the preeminent force in global trade is far from over.