The British Chamber of Commerce in China
The British Chamber of Commerce in China is a membership organisation for British business focused on boosting UK-China trade and investment. We operate as an independent, not-for-profit organisation with a strong and diverse membership. With over four decades' worth of business experience in China, we provide advocacy, intelligence, and a strong community for our members, helping their business grow in one of the world's fastest growing markets.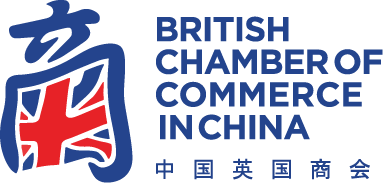 We are proud to be an international affiliate the British Chambers of Commerce, driving two-way commerce and business between China and the UK.  A company that is a member of any Chamber in the BCC network can benefit from international B2B connections, support services and solutions, practical advice about the local business environment and potential market opportunities.
The British Chamber of Commerce Shanghai
The primary objective of The British Chamber of Commerce Shanghai is to support member companies and individuals working in Shanghai and the East China region, as well as British commerce in general. The Chamber provides a forum through which members and guests can widen their contacts and tackle the many issues facing foreign companies operating in China.
The British Chamber of Commerce Southwest
The British Chamber of Commerce has been operating in Southwest China since 1997 with offices in both Chengdu and Chongqing. The British Chamber Southwest is a membership-based, non-for-profit organisation that is sustained solely by membership fees and sponsorship. We are powered by our members, directed by our members, for our members, and act as the voice of British Business in Southwest China.
The British Chamber of Commerce Guangdong
The British Chamber of Commerce Guangdong(BritCham) is an independent international organisation in China, helping members with business development. Established in 1996, BritCham is one of the most active and influential chambers in PRD.
Working together to support British business
We work closely with the UK government to support your business in the China market.
UK Visa and Immigration
UK Visa and Immigration is responsible for making millions of decisions every year about who has the right to visit or stay in the country, with a firm emphasis on national security and a culture of customer satisfaction for people who come to the UK legally.
The British Council
The British Council is the UK's international organisation for cultural relations and educational opportunities. The British Council creates friendly knowledge and understanding between the people of the UK and other countries. The British Council does this by making a positive contribution to the UK and the countries we work with – changing lives by creating opportunities, building connections and engendering trust.
Additionally, we cooperate with a range of other partners to expand your business in the Chinese market.
The Confederations of British Industry
CBI provides members with the influence, insight and access they need to plan ahead with confidence and grow. CBI represents member views when working with policymakers to deliver a healthy environment for businesses to succeed, create jobs and ultimately, drive economic growth and prosperity.
The EU SME Centre
The EU SME Centre is a European Union initiative that provides a comprehensive range of hands-on support services to European small and medium-sized enterprises (SMEs), getting them ready to do business in China. Our team of experts provides advice and support in four areas – business development, law, standards and conformity and human resources.