Key findings:
British businesses are recovering from the effects of COVID-19 on the Chinese economy, but profits are lower than last year. The pandemic has had a noticeable dampening effect on optimism, but many will nonetheless be increasing investment in 2021, driven by China's market potential.
While the market recovers from COVID-19, major regulatory challenges remain. Nearly half of all businesses face market access barriers in their sector and only 16% have seen a positive impact from the Foreign Investment Law. One in three British companies believe that they are treated unfavourably compared to Chinese SOEs.
The top three regulatory barriers remain the same as last year:
Navigating cybersecurity and IT restrictions.
Accessing or moving company finances.
Competition with SOEs or state-sponsored competition.
In addition to these challenges, three in five businesses express concern around the current state of the UK-China relationship and its impact on their operations.
Click the image to  download the full survey report. For hard copies or more details about the survey and our advocacy work, please contact: advocacy@britishchamber.cn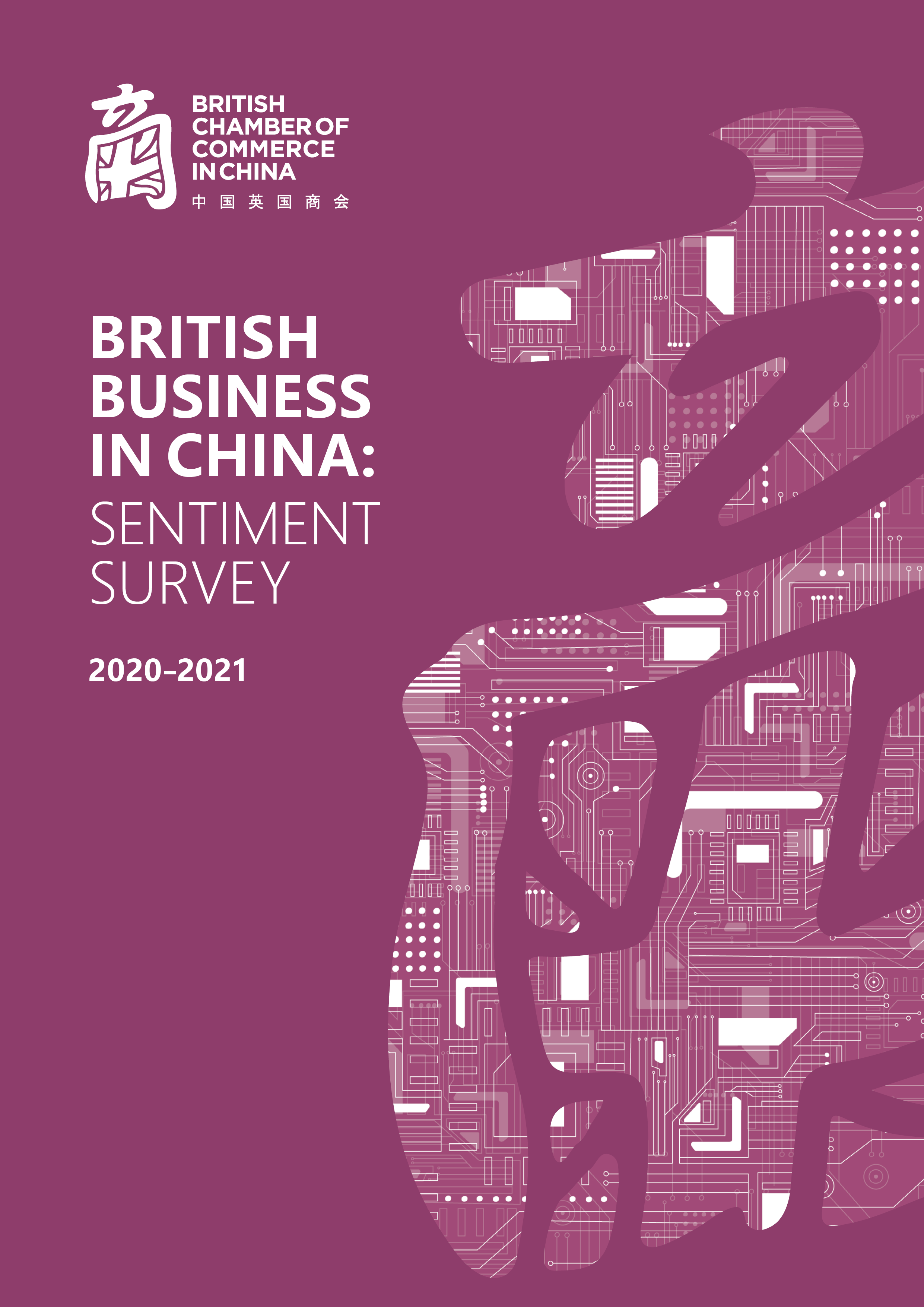 The British Business in China: Sentiment Survey 2020-2021 collates the views of over 250 British businesses on their outlook on the China market. Companies gave us their thoughts on a range of topics, including their investment plans, the UK-China relationship and the regulatory challenges they face.