COVID-19 controls are hampering business operations and have had a significant negative effect on the sentiment of British businesses operating in China in 2022. After a third year of COVID controls, business pessimism in China is at a record high. Employing foreign staff remains the top challenge facing UK companies in China, hampering relationships between global headquarters and China offices. Continued uncertainty and ongoing unpredictability in the business environment has shaken UK investor confidence. Despite a spate of new measures being rolled out over the past two weeks aimed at relaxing COVID-19 control measures, uncertainty remains as to what the implementation of these measures will mean in reality given many of these are still in the process of taking effect.
The British chambers of commerce in China call for a clear path to a more stable and predictable business environment, implemented consistently and clearly across all levels of government so that businesses can plan with greater certainty and less disruption.
Businesses report being constrained by market access barriers, coupled with some market closings and feeling less welcome in the market. The survey also shows a substantial drop in the ability for companies to recruit enough of the talent they need, which is having an impact on relationships between global headquarters and China offices.
The top three regulatory challenges facing British businesses in 2022-23 are:
Employing foreign staff
Transparency of the business environment
Navigating cybersecurity and IT regulations
Businesses continue to point to China's market potential, demand for British products, and the opportunity to provide unique product offerings as reasons underpinning their commitment to the China market. However, the concern is that if the very real risks and challenges that businesses are facing presently are not addressed, the longer-term potential rewards of operating in China will be overshadowed.
Enter your details to access the full report. For hard copies or more details about the survey and our advocacy work, please contact: advocacy@britishchamber.cn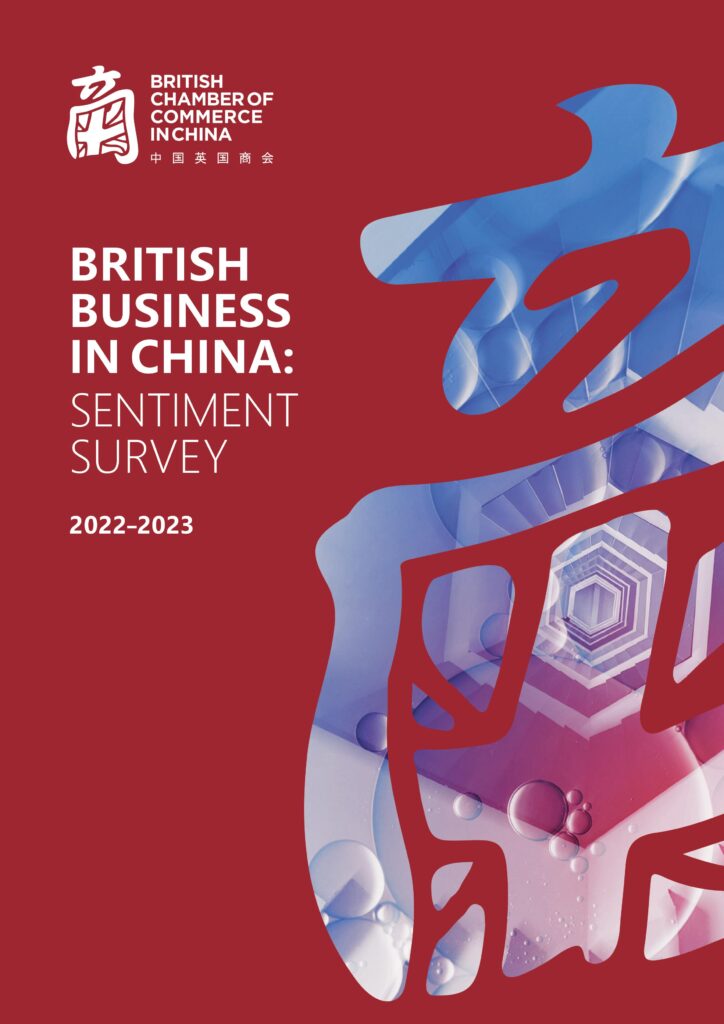 The British Business in China: Sentiment Survey 2022-2023 measures the outlook of British businesses across the country for 2023, representing the voices of our members across goods and services, from small businesses to large multinationals with on-the-ground operations.