In late 2017, the major British business organisations, led by the British Chamber of Commerce in China, convened to launch the 'Business Environment and Market Access' (BEMA) initiative to provide advocacy and representation for our members to both the British and Chinese governments.
Officially begun in November 2017, surveys, roundtables and interviews across a number of sectors have been carried out in order to understand the major issues for UK business in China. In June 2018, a report on five key sectors – automotive, legal, finance, built environment and education – were presented to the DIT. Recommendations for future policy directions that would improve the ability of UK firms to successfully conduct business in China have been provided to the UK government, positioning BritCham as a key conduit with decision-makers.
This executive summary paper gives an overview of the first year of the BEMA initiative, including the results of the survey and the key recommendation of our completed sector reports. To download the report, please click the image on the right.
To get involved in BritCham's advocacy work, or for more information, please contact advocacy@britishchamber.cn.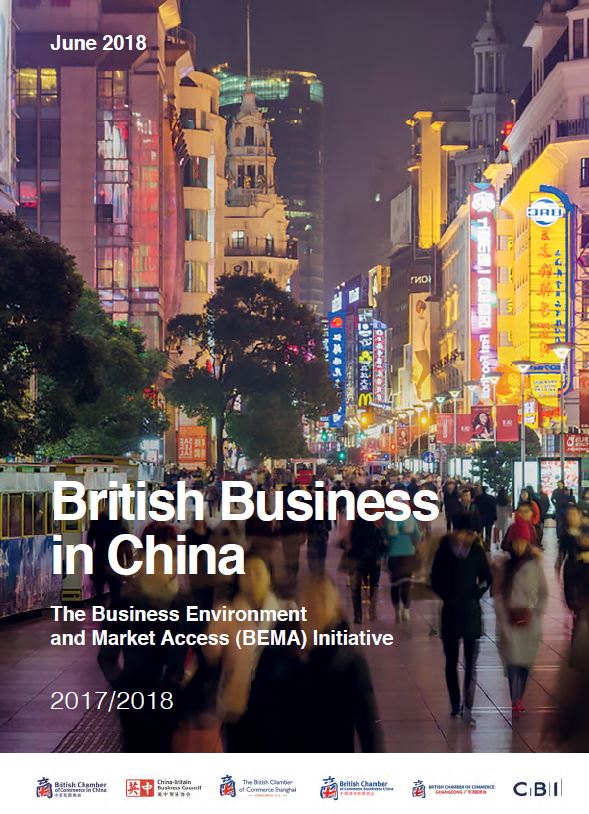 Market Access for UK Business in China: Make Your Voice Heard
To learn more about BritCham's current advocacy work, including our annual Position Paper and Sentiment Survey, click the link below.