The British Chamber of Commerce in China is delighted to release our annual survey, established by the Chamber in order to understand the commitment of British businesses in China to Diversity & Inclusion (D&I) and its impact.
We hope the results of this survey can help your company understand your own progress against international benchmarks, and to build a deeper understanding of D&I in general.
In the third edition of the British Business in China: Diversity & Inclusion Survey, we found that whilst the majority of companies are likely to believe in the benefits and correlation between business performance and D&I, British businesses in China continue to lag behind companies across the Asia-Pacific (APAC) region when it comes to establishing official D&I policies.
Multinational companies are leading the way in the uptake of D&I policies, while start-ups and small-to-medium-sized enterprises (SMEs) tend to have an unofficial policy in place. Gender, age, and race and ethnicity are the most commonly covered areas in D&I policies.
Just over 60% of companies provide some sort of D&I initiative in their workplace, while roughly half of companies do not provide unconscious bias or diversity training for their staff.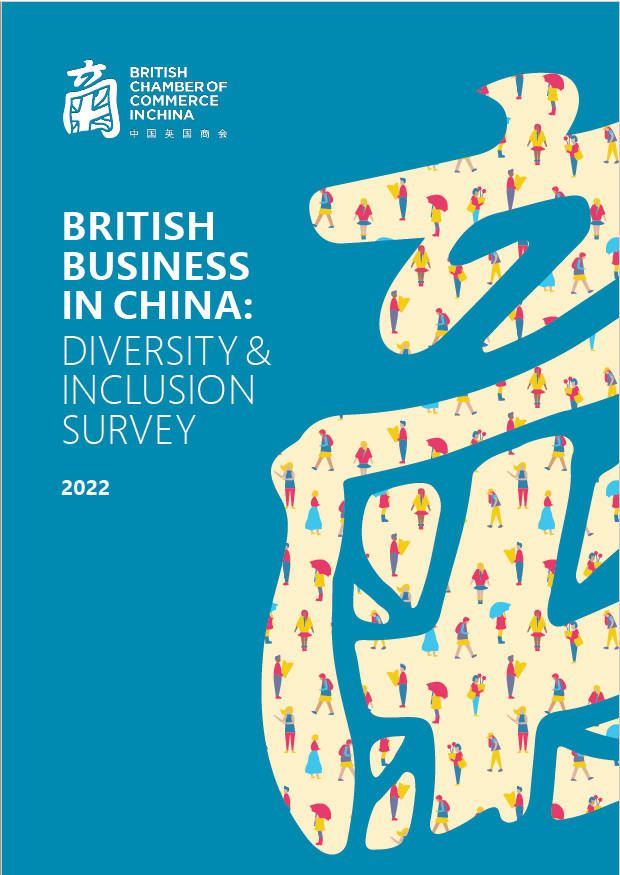 British Business in China: Diversity & Inclusion Survey 2022
Click the image to download the full survey report. For more details about our Diversity & Inclusion survey, please contact: alexandra.hirst@britishchamber.cn
Previous British Business in China: Diversity & Inclusion Surveys