Forum Objectives
The Chamber's Diversity in Business Forum builds awareness of, shares knowledge about, provides a community for, and advocates on diversity and inclusion issues through events, workshops and support programmes to foster dialogue.
Our aim is for member companies to understand the business and economic benefits of a workforce that is inclusive and diverse, and share best practice to achieve success. We will be bold but sensitive to the topic to achieve the Chamber's mission.
Member companies are encouraged to use the information provided to guide decision-making and set tangible, realistic goals for making corporate culture more inclusive and welcoming.
Our Guiding Principles & Core Values:
We understand that companies, individuals, and societies are on their own journeys to understand inclusion and diversity. To create an environment that is safe and supportive for constructive conversations on diversity and inclusion issues, the Diversity in Business Forum, and the Chamber itself, operates based on a core set of guiding principles and values. These include:
Inclusivity: An understanding that, regardless of identity or background, all are welcome in the business community and have a right to be heard on equal footing.
Respect: All dialogue must be founded on a basis of mutual respect and all points must be made respectfully. Disagreements are to be expected and debate is encouraged, but repeatedly making other participants feel uncomfortable is not acceptable.
Open-mindedness: All members of the forum must be willing to learn, to change and to listen to opposing viewpoints.
Honest discussion: We believe that real changes in mindset come in environments where everybody feels comfortable speaking their truth, so that all members of the forum can fully grasp the multiple points of view that exist around any given issue.
Action: We encourage business to learn from and use the Forum to drive greater diversity and inclusion within their corporate culture.
How to Get Involved?
We're always looking for individuals from member companies who are passionate about promoting diversity and interested in getting more involved in the Chamber network.
If you are interested in joining the committee and generating new ideas and conversations, please reach out to anika.patel@britishchamber.cn.
Forum Chair: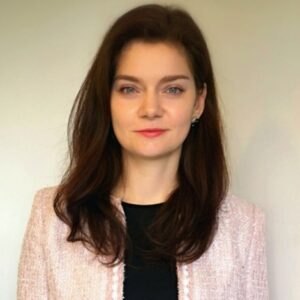 Barbara Seidelmann
5 Star Plus Retail Design