Description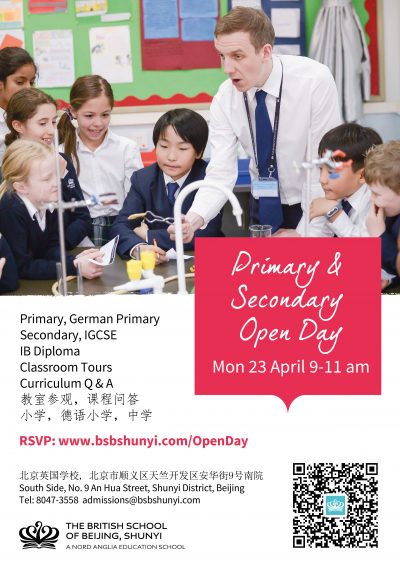 Take a tour and visit our Primary, German Primary and Secondary classrooms to see the great teaching and learning taking place. You are invited to talk to our teachers and learn about our curriculum, music and sports programmes and see our wonderful facilities too! Try a second language, draw a masterpiece in Art, learn a new fact in our IB Diploma classes, listen to our budding artists in Music, watch a students' sport match and lots more to do while you're here.
Looking forward to seeing you at BSB!
Note: Open to prospective parents only, so only foreign passport holders please.
To register, please fill in our "Open Day Booking Form" at www.bsbshunyi.com/OpenDay