Description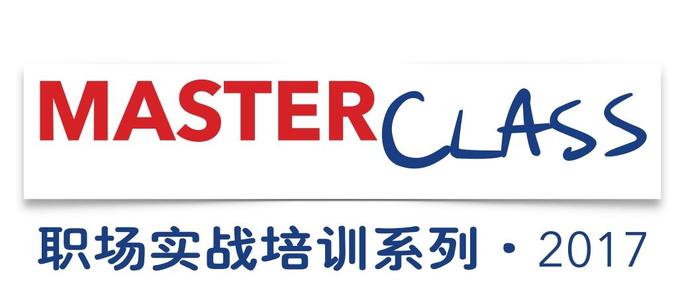 MBA 战略管理培训体验课:决战商场
The workshop will be in English. 本次课程语言为英文
It is critical for employees to establish cross-functional cooperation and  understand strategic decision-making. China-Britain Business Council and British Chamber are delighted to present our member companies a unique "micro-MBA" employee workshop through participating in Celemi Decision Base – a comprehensive simulation for productive collaboration.
In Celemi Decision Base, teams manage their own companies and compete for customers in a rapidly changing marketplace. Participants act as employees from different departments, such as finance, production, marketing and corporate intelligence. They must take over a company, grow it with scarce resources, battle for positions and improve profitability—in good times and bad. It's a dynamic challenge involving analysis, strategic planning, and execution.
Celemi Decision Base is recommended for companies with the following issues:
silo thinking and lack of teamwork
lack of financial  knowledge and sense
uncertain in decision-making
increasing inventory
unexpected competition
overcapacity
invest now or later?
go into all markets or just a few?
borrow money or earn it first?
be a leader or an early follower?
What key concepts will be covered?
Market share and competition
Profitability – EBIT, EBITDA
Return on capital
Cash flow
Working capital
Cost of capital
Return on investments in markets, products and production
Who shall attend?
Managers, leaders and key co-workers who want to develop their strategic planning skills, analytical thinking, decision-making skills and financial acumen.
What participants will gain through the comprehensive simulation?
functional expertise on how financial decisions impact overall business – and how business decisions are reflected financially.
higher productivity through better teamwork and communication.
deeper understanding on strategic and tactical initiatives.
improved decision-making and problem-solving skills for optimal allocation of limited resources.
increased responsiveness to customer needs.
stronger business literacy and financial acumen.
What clients say
"You know the program is effective when people from manufacturing, sales and marketing become sensitive to each other's needs and understand how the other operation works."
– Manager, 3M
"We required every Oracle USA sales representative to take this training. It was exceptional."
– Sales manager, Oracle
Agenda
08.45 – 09.00 Registration
09.00 – 10.30 Introduction to Decision Base & Run Year 1  Simulation
10.30 – 10.45 Coffee Break
10.45 – 11.15 Introduction to Year 2, Allocation of Roles
11.15 – 12.00 Team Strategic Planning
12.00 – 13.00  Lunch
13.00 – 14.30  Run Year 2 Simulation – Compare Business Results
14.30 – 15.15  Year 3 Introduction & Client Market Competition
15.15 – 15.30  Coffee Break
15.30 – 17.00  Run Year 3 – Financing, New Markets and Product Development
17.00 – 17.30  Debrief Year 3 & Strategic Plan for Year 4
17.30  End of day
Early-bird Discount
The course is limited to 20 places. Pre-event registration and payment are required. Registration is on a first come, first served basis.
Register and pay before Thursday 11 May to enjoy an early-bird discount:
Members: RMB 500 
Non-members: RMB 800
(Full price: RMB 800 / RMB 1,100)
Tutor
Richard Wood
Senior Consultant, Celemi Consulting (Shanghai) Co., Ltd.
Richard is a British Organisational Psychologist working for Celemi in Shanghai and is a Lead Facilitator of Celemi solutions.
Richard believes in interactive and fun learning experiences and he delivers learning solutions focusing on business acumen, leadership, project management, strategy implementation and organisational alignment.
Richard has been working in China since 2006 and is fluent in Mandarin Chinese.
Cancellation policy
Please email 
jia.wang@cbbc.org.cn
 to cancel your registration if you cannot attend. 
97% of payment will be refunded if the cancellation is made on or before 11 May (inclusive).
No refunds will be made after 11 May. If you fail to notify Britcham/CBBC, we regret that you will forfeit any fee paid.
Co-organisers