Forum's Objectives
To provide a platform for information sharing on China's healthcare sector including healthcare provision, aged health, digital health, healthcare training and other related fields for forum members through online library access, newsletters, roundtable discussions and seminars, featuring speakers from both British and Chinese institutions.
To promote the strengths of the UK healthcare sector and provide a point of liaison with the Chinese authorities where the UK's opinion could be given on proposed market developments and regulatory issues.
To promote exchange with Chinese stakeholders including practitioners, regulators and central and local government.
To support the British Embassy and UKTI with senior level healthcare focused official visits and business delegations.
To advise prospective British entrants to the PRC healthcare market on regulatory and practical market issues.
Leadership
The forum is chaired by John Williams (International SOS China), and Jenny Yao (KPMG).
Who should join
The forum invites BritCham and CBBC members with an interest in the healthcare sector to share expertise, experience and common concerns about the Chinese market. It offers members the opportunity to meet on a regular basis to discuss policy, regulatory and industry developments and issues from different perspectives.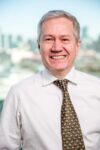 John Williams
International SOS
John Williams is Managing Director of International SOS China, based in Beijing. He serves as an Honorary Standing Director of the Beijing Red Cross Society and has served several times as a Council Executive of the British Chamber of Commerce in China.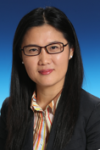 Jenny Yao
KMPG
Jenny Yao has over twenty years of international management experience in healthcare industry. Before joining KPMG, Jenny was an Associate Director of Operations at Brighton and Sussex University Hospitals NHS Trust, UK. Jenny was involved in setting up a new hospital in Shandong Province before doing her MBA at Imperial College London. Jenny supported a number of domestic and global healthcare clients on market entry strategies, feasibility studies, commercial due diligence and operational improvement projects. Building on KPMG's insights on healthcare reform in China, Jenny led a healthcare reform study report on "Sanming Healthcare Reform Model".
Connect with our Healthcare Forum