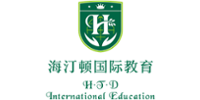 H·T·D International Education Group that originates from the UK keeps integrating British high-quality education with internationalized philosophy of education and Chinese culture to build international premium early years education organisations.
H·T·D (UK) plays a central role in education management output, works with many British education organisations in partnership, introduces experts on British-style education and excellent teachers to China, and builds a platform for early years education providers of China and the UK to communicate.
H·T·D (China) whose headquarters is in Beijing, takes the lead in bringing in EYFS (UK) and focuses on British education for children aged between 0 and 6.
海汀顿国际教育集团源自英国,致力于将英国精英教育品质、国际化的教育理念与中国文化相融合,打造全球化高端幼儿教育机构。
海汀顿(英国)定位于教育管理输出中心, 与英国众多教育机构展开合作,引进英式教育专家和优质教师资源,搭建中英幼儿教育交流平台。
海汀顿(中国)总部位于北京,率先引入全球最权威的婴幼儿教育体系之一——英国早期教育体系(The Early Years Foundation Stage ,EYFS),专注 0-6 岁儿童英式精英教育 。