https://www.wanguoqunxing.com
With approval of CFA & BFA, ClubFootball (CF) was established in 2001 as Beijing's first international football enterprise. Our mission is to develop grassroots football business by building and operating an inclusive network for all stakeholders.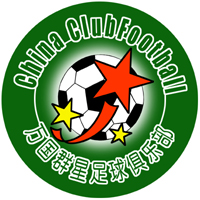 Our coaching team features UEFA/FA-qualified international coaches with experience coaching children and educating coaches worldwide. They are assisted by a talented pool of local English-speaking assistants to deliver high quality programmes.
Launched in 2003, the CF Junior Network offers boys and girls aged 3 to 18 progressive and educational football experiences, suited to their individual ability – from fun skills courses for beginners to leagues and elite development programmes for aspiring players.
CF is Nike's first strategic grassroots partnership in China and Nike is the main sponsor of the CF Junior Network since 2012. CF coaches and players are all Nike-equipped and Nike CF Junior Cups are key seasonal events. CF provides further services for Nike special projects.
CF has a long track record of organizing special events with parties such as the Premier League, British Council, BMGIO/BODA, MCFC, Etihad, Umbro, MasterCard, UNICEF, MUFC, Liverpool FC, Premier League, Red Cross, CFA, Mercedes Benz, Sina, CHINA NOW, MST, Holland & many, many more!
Contact
Unit A316, Door 3, Zone A1,
Zhaowei Huadeng,
Zhaowei Building #51,
No.14 Jiuxianqiao Road
Chaoyang District,
Beijing 100015
北京市朝阳区酒仙桥路14号
兆维51号楼兆维华灯大厦A1区3门A316房间 邮编: 100015
Tel: +86 1051306893
Email: office@wanguoqunxing.com