Access to and participation in China's sizable public procurement market has been a long-standing challenge for British businesses. Public procurement is an area where deep-felt challenges and unprecedented market potential and opportunities meet. On the one hand, China's quickly expanding public procurement market has huge market potential, and has been accompanied by significant efforts from the Chinese government to develop a robust regulatory framework to support that. However, on the other hand, British businesses across all sectors consistently place public procurement policy and practices amongst the top five biggest regulatory challenges that they face in China, reporting limited opportunities and unequal treatment.
As an ongoing challenge facing British businesses, the British Chamber of Commerce in China decided to undertake extensive research into the legislative system of public procurement in China and conducted in-depth interviews with British businesses in order to better understand the issues and challenges they are facing in this area of the Chinese market. As a part of this process, the British Chamber of Commerce in China has formulated a number of policy recommendations which seek to allow for greater clarity, a more competitive and open market, and increased participation from foreign businesses. If implemented, we believe that the Chinese government will be able to ensure the most efficient and effective use of public resources whilst providing the highest quality possible for public services, at the best value.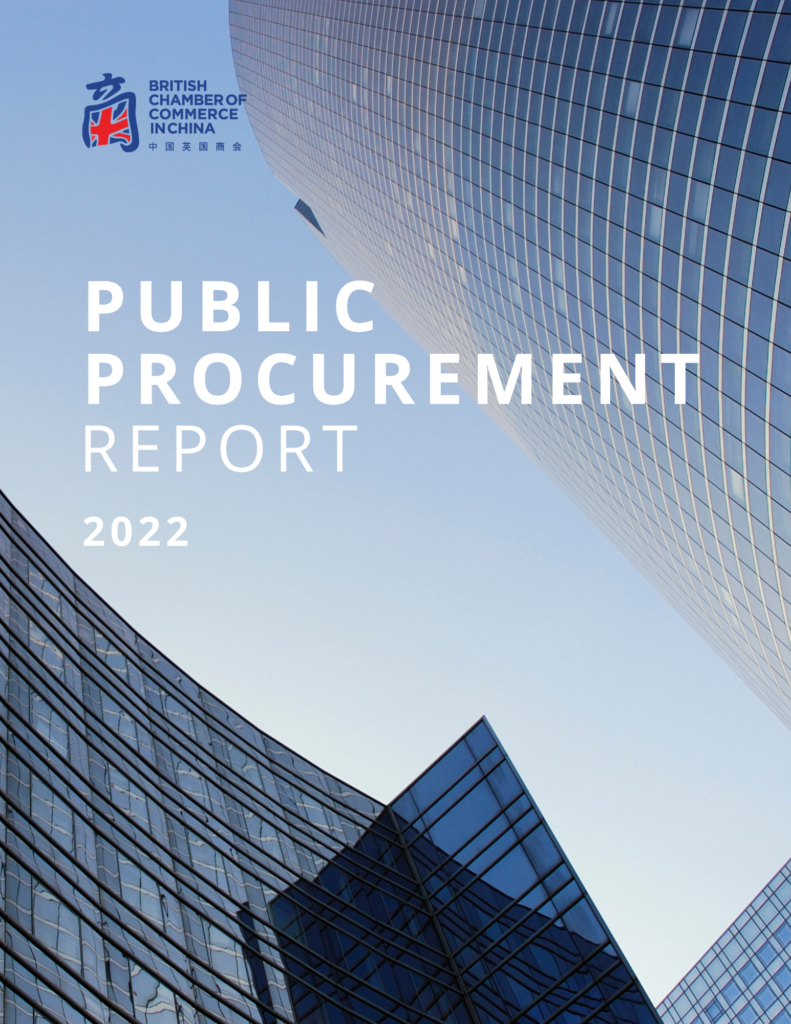 The Public Procurement Report features a balanced understanding of China's public procurement market as well as applicable and firm recommendations for the government to act on.
For more information, or to understand how your company can contribute to our advocacy work, please contact advocacy@britishchamber.cn