The British Chamber of Commerce in China is proud to present the findings of its recent Wellbeing and Resilience Survey, a snapshot of the professional and personal challenges negatively affecting the mental, physical and emotional health of employees within the British business community and the steps that their organisations are taking to promote wellbeing and provide support.
Employees in China generally feel empowered and motivated to support the organisations they work for, and report relatively high levels of mental, physical and emotional health. However, stress brought about by challenges in their professional and personal lives is impacting their happiness, their performance and their chances of remaining with their organisation.
Companies need to care about wellbeing in their workplace. Without it, junior staff and senior leaders alike will do less work, do poorer work and will be less committed to their work. And employees are aware of this. 89% of employees believe that wellbeing should be talked about more in the office. 55% strongly believe that a supportive culture is the foundation of a healthy workplace.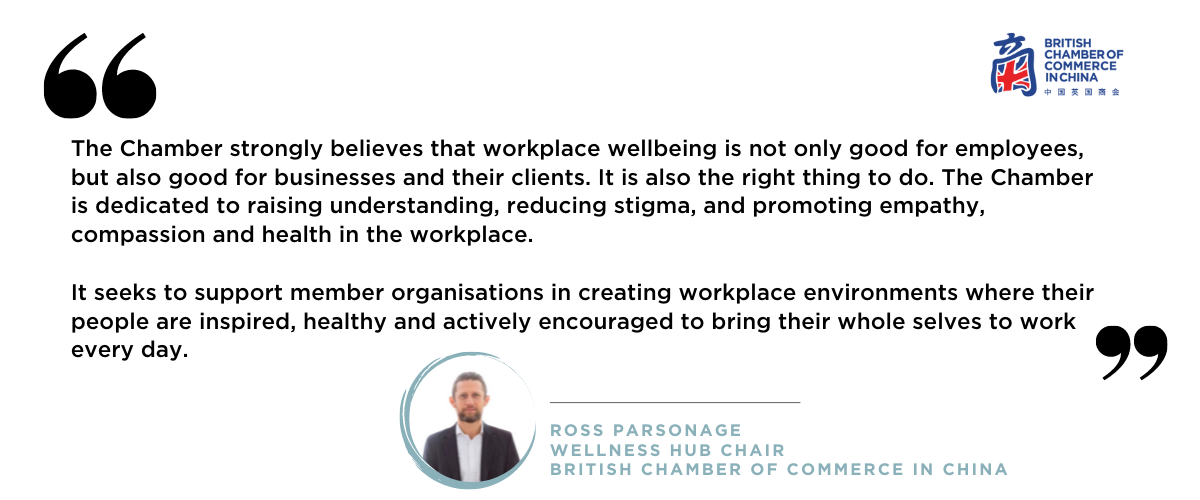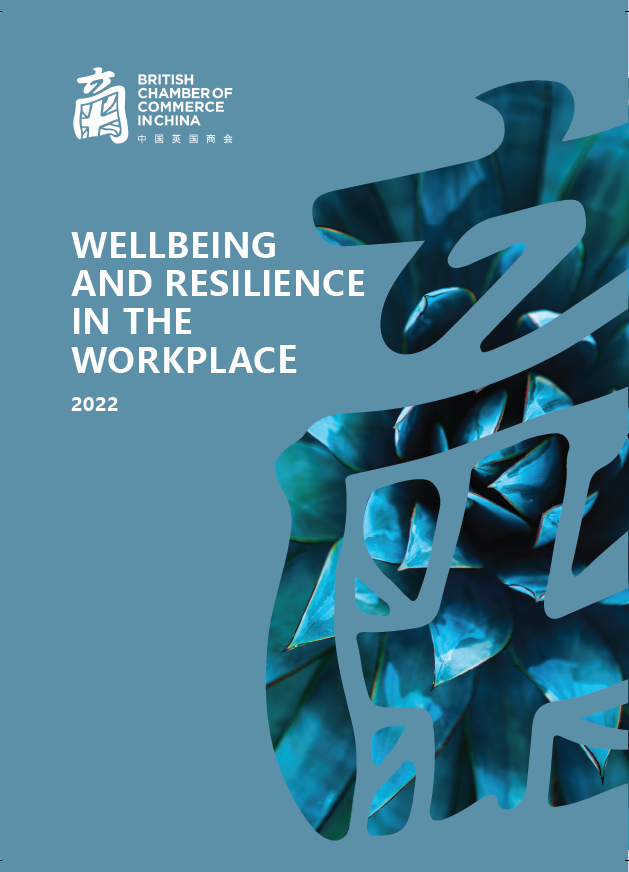 Wellbeing and Resilience in the Workplace Report
Click the image to download the full survey report. For hard copies or more details about the BritCham Wellness hub, please contact Ross Parsonage, Chair of the Wellness Hub at ross@kaivalyacollective.com.